Please Give Me a Pair of Wings – Ju Jingyi, Aaron Yan
Please Give Me a Pair of Wings is a romantic suspense drama co-directed by Lai Shuiqing and Guo Jianyong, led by Ju Jingyi, Aaron Yan, Han Dong, Zhang Yuxi, Merxat, and Zhu Shengyi, co-starring Xie Junhao, Wang Yitong, Wang Yan, Tao Huimin, Yuan Hua, Qiu Xinzhi, Kou Zhenhai, Jiang Kai, Xiu Qing, Wang Yifan and Deng Yuli.
The drama tells the story of Lin Jiuge, the daughter of the police chief of Shanggu City, who is framed and wrongfully imprisoned, but with the help and encouragement of a young police officer, Long Tianyu, she overcomes many obstacles to solve the mystery and finally uncover the real culprit.
Details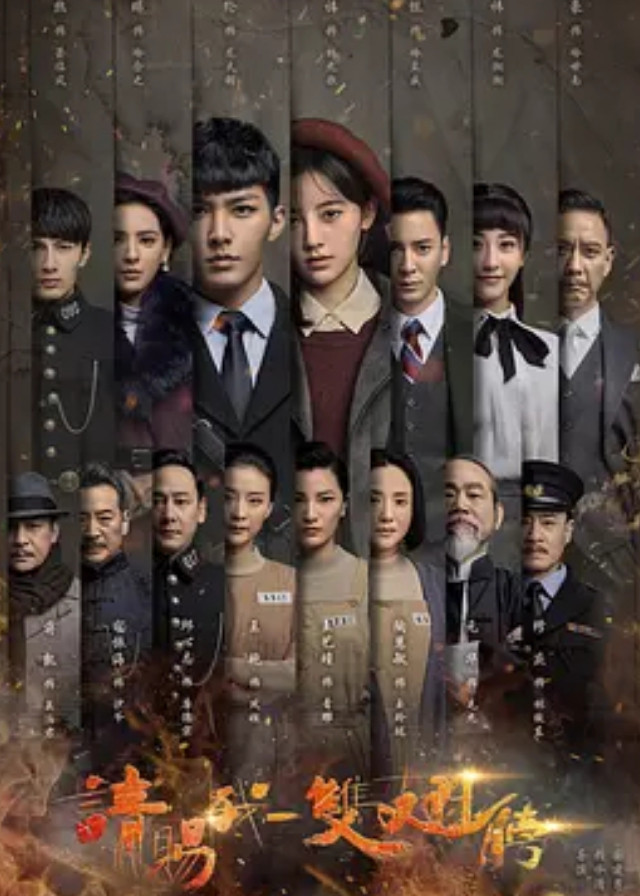 English Title: Please Give Me a Pair of Wings
Chinese Title: 请赐我一双翅膀
Genre: Suspense, Thriller, Romance, Action
Tag: Martial Arts, Investigation, Love Triangle, First Love, Revenge, Murder
Episodes: 60
Duration: 45 min.
Director: Lai Shuiqing, Guo Jianyong
Writer: Wang Jie
Released Date: 2019-07-09
Broadcast Website: 爱奇艺, 腾讯视频, 优酷
Cast
Synopsis
In the 1920s, police chief Lin Aodong is shot dead and his adopted daughter, Lin Jiuge, is imprisoned after being falsely identified as the murderer.
Jiuge struggles to survive in prison, navigating the various forces in the prison and fighting against the " behind the scenes " forces from outside the prison.
Since Jiuge's imprisonment, police officer Long Tianyu has been investigating the truth and discovered that the real culprit of Lin Aodong's murder was Leng Shiban, a powerful customs inspector in Shanggu and that Leng Shinan was manipulating the drug trade in Shanggu and endangering society.
In the end, Jiuge joins forces with Long Tianyu and others to bring Leng Shinan and the others to a fair trial.
Reviews
You May Also Like
Related Posts
Chinese Dramas Like Please Give Me a Pair of Wings

Ryan Ding Yuxi, Zhang Yuxi Rumored To Be In A Relationship Again

Who Is Zhang Zhehan's Girlfriend? Did He Get Married?

Who Is Zhang Yuxi's Boyfriend? What's Her Ideal Type

What's Liu Xueyi And Zhang Yuxi's Relationship?

Does Ju Jingyi Have A Boyfriend? What's Her Ideal Type?

Liu Xueyi, Zhang Yuxi Were Exposed To Be In A Relationship, Studio Denied It.

Ju Jingyi And Zheng Yecheng Are Dating Sweetly In "Love Under The Full Moon"

Zhang Yuxi Photos

Zhang Yuxi Dramas, Movies, and TV Shows List

Ju Jingyi Dramas, Movies, and TV Shows List

Han Dong Dramas, Movies, and TV Shows List

Zhu Shengyi Dramas, Movies, and TV Shows List

Aaron Yan Dramas, Movies, and TV Shows List

Merxat Dramas, Movies, and TV Shows List