In Blossom – Ju Jingyi, Liu Xueyi
In Blossom is a historical romantic suspense drama directed by Zhong Qing, led by Ju Jingyi and Liu Xueyi, co-starring Wu Jiayi and Li Geyang.
The drama focuses on the story of Yang Caiwei and Pan Yue, who work together to solve strange cases.
Details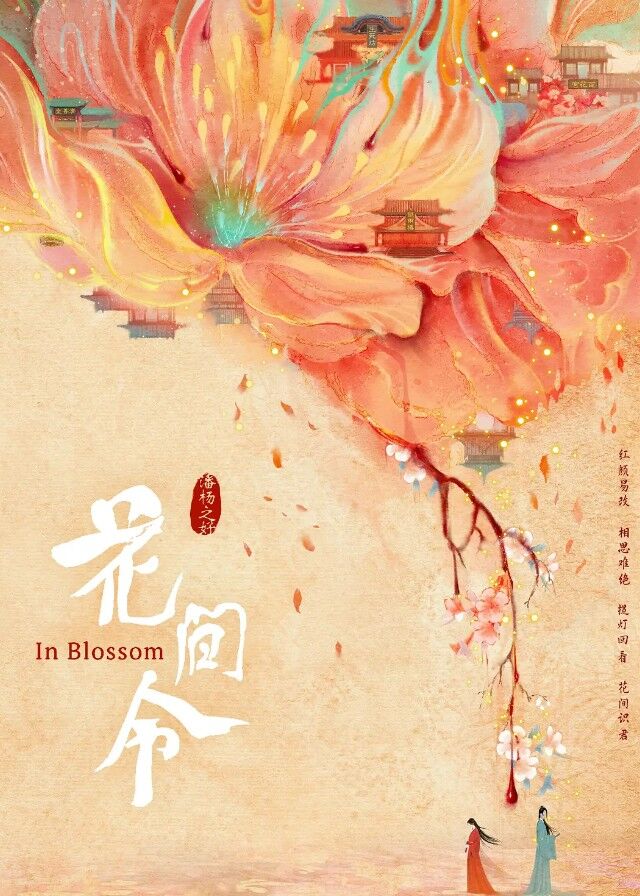 English Title: In Blossom
Chinese Title: 花间令
Genre: Historical, Romance, Suspense, Thriller
Episodes: 32
Duration: 45 min.
Director: Zhong Qing
Writer: Yu Hailin, Zhong Jing
Producer: Zhou Shuaibo, Zong Yi, Zhou ji, Rui Ye
Released Date: -
Broadcast Website: Youku
Cast
Synopsis
Pan Yue, the most handsome man in He Yang, marries Yang Caiwei, who is disliked by everyone. On the day of the wedding, Yang Caiwei is killed and the suspected culprit is Pan Yue.
Yang Caiwei, who "died", and "reborn" pretending to be the "fierce evil girl", Shangguan Zhi, vows to reveal the true nature of Pan Yue.
In the fight against the evil forces of the "four clans", investigating old cases in the process, the two hearts again close, Yang Caiwei found that the real killer is someone else, Pan Yue has loved her from the beginning to the end.
When everything is about to go right, the man behind the scenes once again sets up a trap to push the two of them to hell...
Reviews
You May Also Like
Related Posts