Legend of Yun Xi – Ju Jingyi, Zhang Zhehan, Yalkun Merxat
Legend of Yun Xi is a costume romance drama directed by Lin Jianlong and Liu Zhenming, led by Kiku Ju Jingyi, Zhang Zhehan, co-starring Yalkun Merxat, Lin Siyi, Wang Youshuo, Kiki Xu Jiaqi, and Hu Bing.

The drama is adapted from Jie Mo's full-length novel "天才小毒妃", which tells the inspiring story of Han Yunshi, the daughter of an Imperial Doctor, who keeps positive and optimistic after all the trials and tribulations and has an intricate and complicated relationship with Lord Qin, Long Feiye.
Details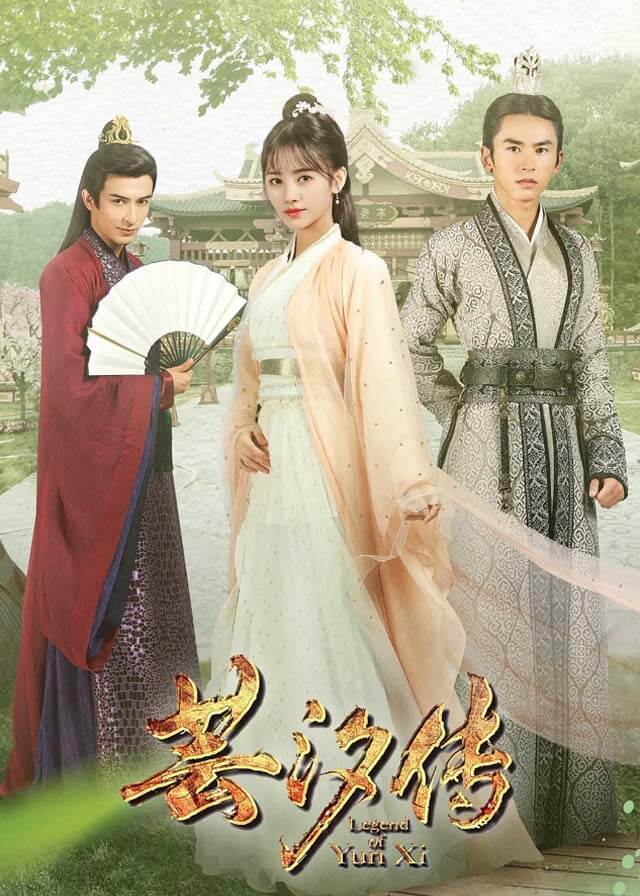 English Title: Legend of Yun Xi
Chinese Title: 芸汐传
Genre: Historical, Romance, Wuxia
Tag: Arranged Marriage, Love Triangle, Power Struggle, Revenge, Death of a Character, Naive Female lead
Episodes: 48
Duration: 45 min.
Director: Lin Jianlong, Liu Zhenming
Writer: Jin Yuanyuan
Producer: Dai Ying, Liu Jiacheng
Product Company: iQIYI, Movie Production
Released Date: 2018-06-25
Broadcast Website: YoYo English Channel, Viki, YoYo Television Series Exclusive
Cast
Synopsis
As the daughter of an Imperial Doctor, Han Yunxi lost her mother at a young age and has gone through various trials and tribulations. But she still maintains a positive and optimistic attitude.
She has a talent for medicine and is well versed in traditional healing arts, but suffers from jealousy and ostracism.
By coincidence, Yunxi married Lord Qin, Long Feiye. From then on she was caught in the middle of a treacherous court struggle.
With her excellent medical skills, wise mind, and kind heart, Han Yunxi managed to detoxify for the court ministers, helped Long Feiye to detect the traitor, relieved the people of the country from the scourge of plague, and successfully cured the Prince who was infected with a strange disease.
Han Yunxi is not only loved by the people for her benevolent attitude as a healer, but also helps Long Feiye to break all kinds of schemes and tricks that are harmful to the country and the people, and quell the unrest of the Chu Family.
After a series of life changes, Yun Shi's medical skills became more exquisite and won the affection of the King of Qin.
They were indifferent to fame and fortune and studied medicine together, and eventually left the hustle and bustle of the palace and lived a happy life without contention.
Reviews
You May Also Like
Related Posts
Chinese Dramas Like Legend of Yun Xi

Who Is Zhang Zhehan's Girlfriend? Did He Get Married?

How Is The Relationship Between Simon Gong, Zhang Zhehan?

Zhang Zhehan And Rumored Girlfriend Wang Peiwen Were Suspected Of Being Married

Does Ju Jingyi Have A Boyfriend? What's Her Ideal Type?

Esther Yu, Zhang Zhehan's Relationship News Was Exposed, Old Photos Of Seven Years Ago Were Released.

Zhang Zhehan, Simon Gong Are Not The First Candidates Of "Word Of Honor"

Ju Jingyi And Zheng Yecheng Are Dating Sweetly In "Love Under The Full Moon"

Will Zhang Zhehan, Gong Jun Become Next Xiao Zhan, Wang Yibo, "Word Of Honor" Become A Hit

Zhang Zhehan Was Boycotted By Netizens, Endorsements Were Terminated

Ju Jingyi Dramas, Movies, and TV Shows List

Zhang Zhehan Dramas, Movies, and TV Shows List

Merxat Dramas, Movies, and TV Shows List