Word Of Honor – Zhang Zhehan, Gong Jun
"Word of honor" is a martial arts drama produced by CIWEN MEDIA and Youku, directed by Cheng Zhichao and Ma Huagan, written by Xiao Chu, and starring Zhang Zhehan, Gong Jun, Zhou Ye, Ma Wenyuan, Guo Jiahao, and Huang Yuming.

The drama is adapted from Priest's novel The Sky's End, which tells the story of Wen Kexing and Zhou Zishu as they walk the jungle.
Details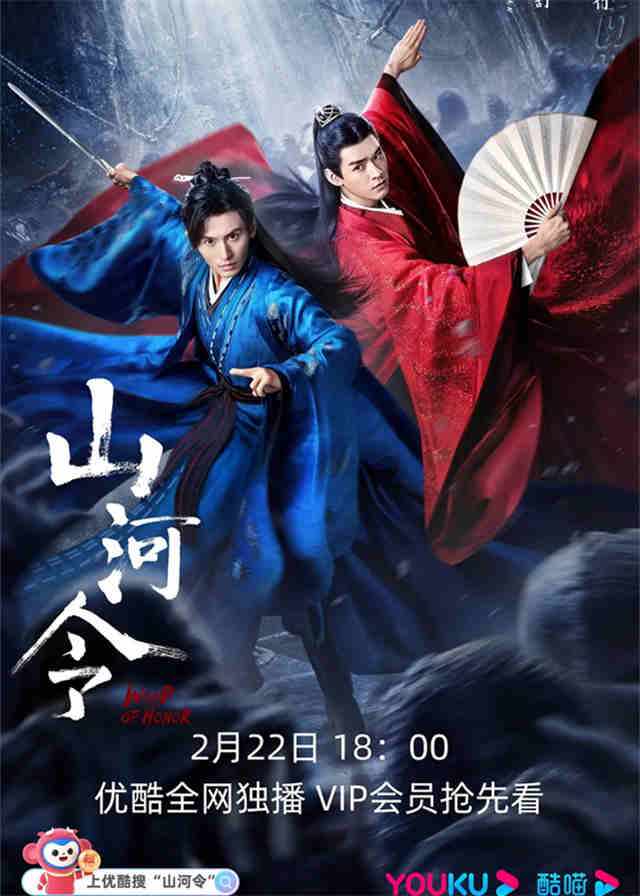 English Title: Word of honor
Chinese Title: 山河令
Genre: Friendship, Mystery, Wuxia
Director: Cheng Zhichao, Ma Huagan
Writer: Xiao Chu
Product Company: CIWEN MEDIA, Youku
Broadcasting website: Youku
Released Date: February 22, 2021
Cast

Zhang Zhehan
as Zhou Zishu

Gong Jun
as Wen Kexing

Zhou Ye
as Gu Xiang
Synopsis:
The drama tells the story of Zhou Zishu, the leader of the organization named Tianchuang, who quits the organization at the cost of his life in order to be free, and meets Wen Kexing, the master of Ghost Valley, who is determined to destroy the world.
A conspiracy, two confidants, five pieces of treasure puzzle, 20 years of grudges, a thousand years of dreams of rivers and lakes.