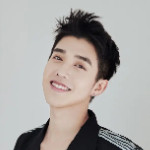 Ma Wenyuan dramas, movies, and TV shows list contains the best TV series, films of Ma Wenyuan and the ongoing and upcoming shows. The list will be updated continuously, bookmark this list to get the latest tv shows of Ma Wenyuan.
Ma Wenyuan Dramas List
TBA

#1

Urban, Romance, Drama

Hu Yixuan, Ma Wenyuan

The comic artist Qi Cheng, who suffers from a social anxiety disorder, is like a solitary cat living in a mansion—delicate and sensitive. He longs for human contact but is afraid of getting close. Qi Cheng's older brother and sister, in an effort to help him overcome his illness, following the advice of a psychologist, encourage him to create an inspirational food comic. To provide him with creative inspiration, they bring in a private chef named Chi Zhihan, who bears a striking resemblance to the girl Qi Cheng had a crush on in his youth. As Qi Cheng's private chef, Chi Zhihan's care gradually melts his heart and leads him to step out of the house. However, Qi Cheng discovers that this girl, who always exudes a sunny and radiant smile, also harbors a dark and sorrowful side. Qi Cheng and Chi Zhihan fall in love, but Qi Ning, who has always protected his younger brother, disapproves of their relationship, fearing that Chi Zhihan's unstable emotions will affect Qi Cheng. Despite this, Qi Cheng and Chi Zhihan join hands to prove that their love is no different from that of ordinary people. They attend a book signing event for their food comic "The Path of the Cooking God," where Qi Cheng expresses gratitude to everyone for their support and encourages others who, like him and Chi Zhihan, need help to bravely face themselves, believing that with love, they can heal each other.

TBA

#2

Historical, Romance

Landy Li, Zhu Zhengting

In the early morning of a spring day in the capital city, Su Lili, the owner of Suji Coffin Shop, happened to rescue a young man named Mutou. However, no one knew that she was the daughter of a former prime minister from the previous dynasty, and he was the son of the current lord Linjiang. They fall in love with each other and live a peaceful life. However, Mutou, who carried a hidden identity, suddenly went missing. In this chaotic and wandering world, Su Lili's true identity was discovered by Qi Fengxiang. He was cunning and ruthless, determined to vie for power, and tried to keep her by his side, but his path of a king is destined to be lonely. Can he provide her a peaceful life, and can she give him boundless freedom? And what about Mutou, who once said, "If I can fly away, I will fly back"? Where did he ultimately "fly" to, and can he "fly" back?

2023-08-10

#3

Historical, Romance, Comedy

Alen Fang, Liu Lingzi, Ma Wenyuan

The misty Yanshan Mountains are home to two major sects: the Yanshan Sect, consisting of male disciples, and the Baihua Sect, consisting of female disciples. Despite coexisting in the same vicinity, these two sects have limited interactions due to their strict rules. However, nothing can deter the young generation's yearning for love, leading to a series of intricate and joyful stories.

2023-02-15

#4

Historical, Romance, Fantasy

Yang Chaoyue, Xu Zhengxi

Six realms are in catastrophe, the devil Ni Lun died, the devil race scattered into the human realms. Chong Zi is pure and kind, but she is the daughter of Ni Lun. She is saved by the immortal Chu Bufu and aspires to go to Nanhua to study. However, she was rejected because of her innate evil spirit, and Min Yunzhong, a Nanhua supervisor, asserted that she would definitely become a demon. At the critical moment, Luo Yinfan, the Chong Hua Zhun Zhe, came forward to accept her as his disciple. Chong ZI relies on Luo Yinfan and wishes to be with him all the time, and Luo Yinfan promises to protect her However, they are unable to resist the devil's plot, Luo Yinfan saw Chong Zi in shackle but could not do anything about it, and had to kill her by himself for the people of the world. Within the immortal realms, Zhong Zi once again appeared in Nanhua to apprentice. Luo Yinfan recognized her at a glance. In order to protect her, he sealed her evil spirit and kept her by his side, and they continued their relationship between master and apprentice. However, fate was repeated, and Zhong Zi still could not escape the manipulation of the bad people, and became a target of public criticism, and fell into the devil's way in a rage. It turned out that Chong Zi was the daughter of the former Demon Ni Lun, born with an evil spirit, and destined to become a demon. Fate teases, one is the Venerable Chonghua who is responsible for saving the world and the people, and the other with the blood of the demon clan who is born with evil spirits. They love each other helplessly, helplessly kill each other, and the master and disciple are opposed, but it is difficult to break the love. Destiny is never merciful, the grievances between the immortal and the devil never end, everything is just beginning. Can their relationship shake the rules of nature?

2021-02-22

#5

Historical, Friendship, Wuxia

Zhang Zhehan, Gong Jun, Zhou Ye

Zhou Zishu, the leader of the organization named Tianchuang, quits the organization at the cost of his life in order to be free and meets Wen Kexing, the master of Ghost Valley, who is determined to destroy the world. With a conspiracy, two confidants, five pieces of treasure puzzles, 20 years of grudges, and a thousand years of Jianghu's dream, their fate was tied together.

2017-01-29

#6

Historical, Romance, Adventure

Jing Tian, Ren Jialun, Wan Qian

Shen Zhenzhu was born in a famous family and was chosen as the consort of Lord Guangping Li Chu. She gave birth to his eldest son, Li Shi, and was later posthumously named Empress Rui Zhen. She was just a lady from the south of China, but she was kind-hearted, had the country in mind, and was friendly to people. When the An Shi Rebellion occurred, she stayed in Chang'an with the people and was respected by the people of Chang'an. Although she was pursued by general Mo Yanchuo, she still kept her love for Li Chu. After the Tang Dynasty recovered Chang'an, those who were dispersed were not allowed to enter the palace, but Li Chu was determined to bring Shen Zhenzhu back. Shen Zhenzhu took Li Chu's future as a prince as her priority, refusing him. She won Li Chu's heart for the rest of his life with her talent and virtue, and she was not a luxurious person, managing the harem with the word "peace" and knowing the hardships of the people. Shen Zhenzhu, a talented lady of the generation, made a certain historical contribution to the development of the middle of the Tang Dynasty.
Related Posts