Meet Me in Your Sound – Miles Wei, Xu Jiaqi
Meet Me in Your Sound is a costume romantic comedy directed by He Honghui and Liang Wenyi, starring Xu Jiaqi, Miles Wei (Wei Zheming), Caesar Wu, Zhang Yue, Lu Zhaohua, Xu Fanzhou, with a special appearance by Huang Youming.
Details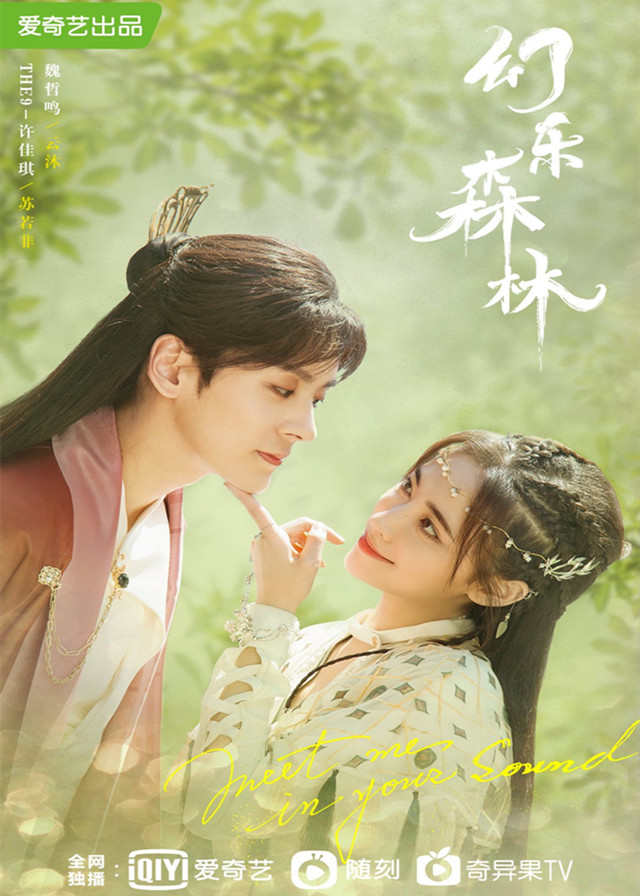 English Title: Meet Me in Your Sound
Chinese Title: 幻乐森林
Genre: Costume, Romance, Light Comedy
Episodes: 24
Duration:–
Director: He Honghui, Liang Wenyi
Producer: Bian Jiang, Sheng Lingwei
General producer: Dai Ying, Zhang Lei
Product Company: iQIYI, Beijing Kaikuai Xinle Culture&Media
Broadcasting Website: iQIYI
Released Date: –
Cast

Miles Wei
as Yun Mu

Xu Jiaqi
as Su Ruofei

Caesar Wu
as Jin Shangyu

Zhang Yue as Su Ruoshan

Huang Youming as Yun Shan

Lu Zhaohua as Huang Ying

Xu Fangzhou as Xiao Qi
Synopsis
Everyone in the Dong Sheng Continent is love at music. The young master Yun Mu is known for being a lover of music, but no one knows that he is carrying an amazing secret.
When he went to Yun Yao to recruit a musician, he accidentally found out that Su Ruofei, the owner of the Luguang Music Workshop means a lot to him beacuse of the drum she played, and enticed her to become his personal musician.
However, their fate has long been entwined by a magical light ……