Unforgettable Love – Miles Wei, Hu Yixuan
Unforgettable Love is an urban romantic drama directed by Li Yulei, starring Miles Wei Zheming and Hu Yixuan, and co-starring Sheng Huizi, Jerry Yu, Wu Chongxuan, and Shi Qingyan.

Unforgettable Love is adapted from the net romance novel "贺少的闪婚暖妻/He Shao De Shan Hun Nuan Qi".
Details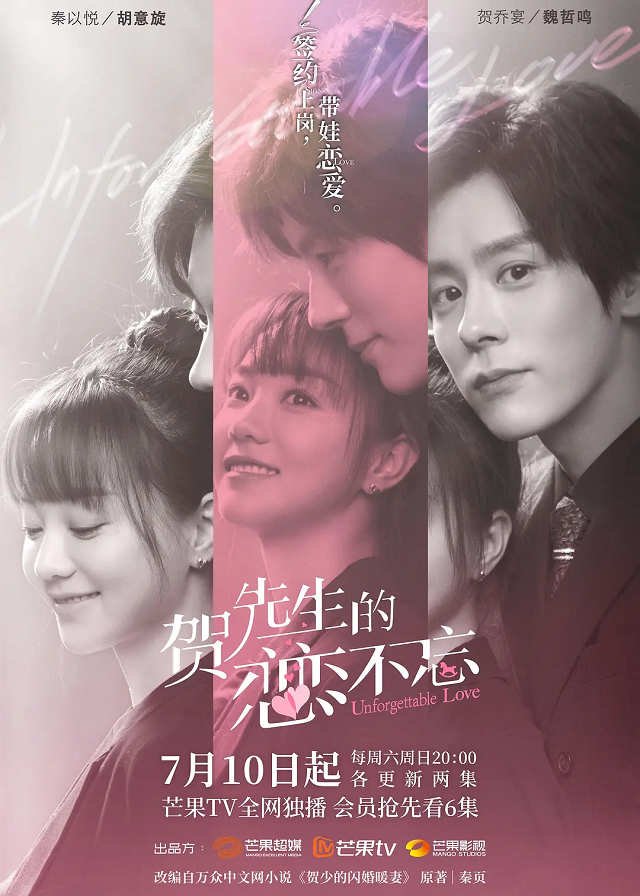 English Title: Unforgettable Love
Chinese Title: 贺先生的恋恋不忘
Genre: Urban, Romance, Comedy, Drama
Tag: Rich Male Lead, Contract Relationship, Rich Man/Poor Woman, Cinderella and Ceo, Secondary Couple, With Child
Episodes: 24
Duration: 45 min.
Director: Li Yulei
Writer: Yang Jun, Xiao Xing'e, Chen Yi, Zou Weigang
Producer: Tang Fan
Product Company: MANGO EXCELLENT MEDIA, MANGO TV, MANGO STUDIOS
Released Date: 2021-07-10
Watch On: MGTV, MGTV Drama Channel
Subtitle:
English, Chinese, Thai, Indonesian, Malay, Vietnamese, Spanish, Portuguese, French, Filipino, German, Russian, Swahili
Cast
Synopsis
The drama revolves around He QiaoYan, the CEO of He Group, and Qin Yiyue, a child psychological counselor, and tells the story of Qin Yiyue and He QiaoYan, who got married first and then fell in love. The warm and kind Qin Yiyue gradually cured the lonely and aloof father and son of the He family.
Reviews
You May Also Like
Related Posts