I May Love You – Miles Wei, Huang Riying
I May Love You is an urban romantic drama, starring Miles Wei and Huang Riying, Yang Shize, Zhang Muxi, Fan Jinwei, He Yuhong, and Han Qiuchi, with a special appearance by Chen Bohao.

The drama is an adaptation of the novel of the same name by Mo Yanchuan of Jinjiang Literature, which tells the story of the secret love between the arrogant producer Tang Yu and the new scriptwriter Tang Xin.
Details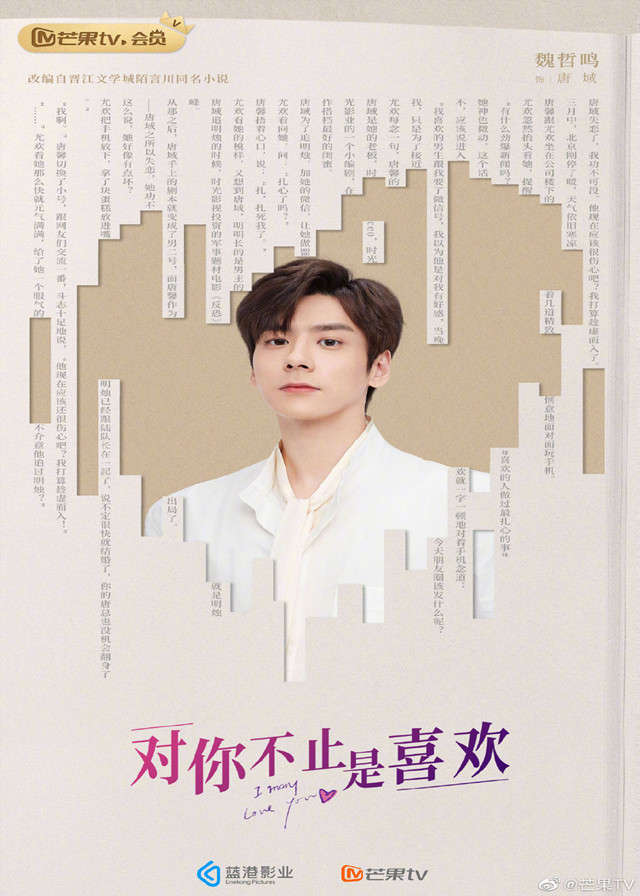 Cast
Synopsis
Tang Xin has always been crushing on her boss, Tang Yu, but unfortunately, his boss has fallen in love with Tang Xin's best friend by mistake.
After Tang Yu failed to confess his love, Tang Xin took the opportunity to confess to him but was unexpectedly rejected.
After she realizes that she and her boss are not possible, Tang Xin lets go of it. She puts aside her humble unrequited love and quits her job to join the genius director who has been optimistic about her and starts to work hard for her career.
However, Tang Xin's departure makes Tang Yu feel uncomfortable. After seeing Tang Xin getting closer and closer to other men, Tang Yu finally sorts out his feelings and realizes that the person he really likes is Tang Xin.
In this way, the cool president of Tang Yu starts his long road of chasing after his wife.