Perfect and Casual – Miles Wei, Xu Ruohan
Perfect and Casual is an urban romantic drama directed by Li Shuang, led by Miles Wei (Wei Zheming), Xu Ruohan, co-starring Dai Yunfan, Zhao Luoran, Ma Ge, Sheng Gangshuai, Qi Shenghan, Ma Ziming, and Sheng Langxi.

The drama is based on Wan Zhi's novel of the same title and tells the romantic story between the cool, elegant, and perfect professor Zhang Sinian and the sunny "Miss Casual" Yun Shu.
Details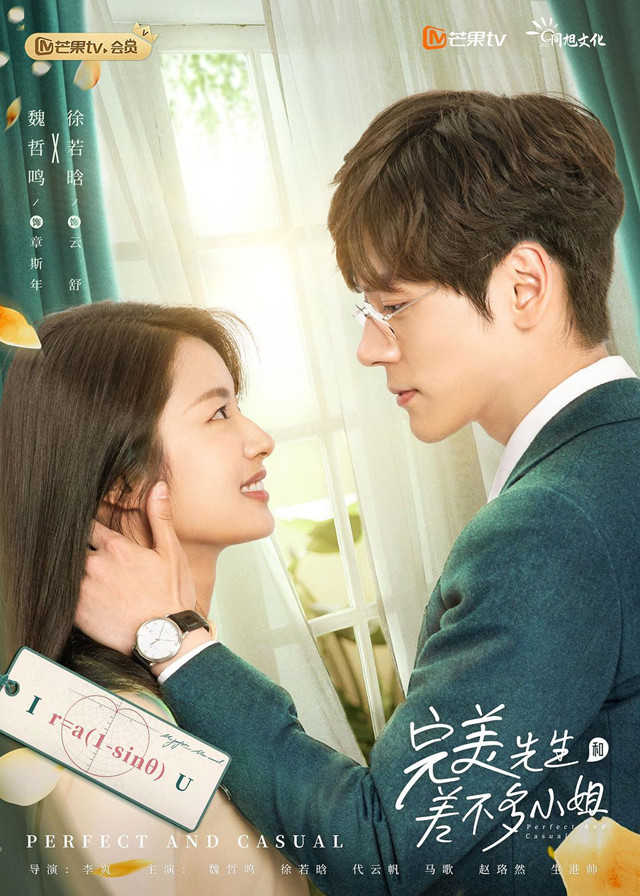 Cast
Synopsis
Zhang Sinian and Yun Shu "fall in love" in three days of knowing each other, "married" in a month, of course, at the beginning of all is a fake play.
Yun Shu is a senior student, Zhang Sinian is a visiting professor, young but very successful and handsome, want to do everything perfectly, including order coffee in the cafe, how much water temperature, what milk. In life, he uses data to convince others.
Sun Yun was cheated the "huge amount" by her cousin which was left by her father. When she was looking for a lawyer was also cheated by the lawyer, but it does not affect her to believe in others.
Zhang Sinian's "iceberg face" was melted by Yunshu's simplicity and enthusiasm. Zhang Sinian's grandfather has terminal lymphoma, and in order to make his grandfather feel at ease during the surgery, he temporarily pulls Yun Shu in the hospital to act as his "girlfriend". The grandfather wants them to get married, and they start to prepare for the wedding in order to make his grandfather believe.
During their touch, they found a perfect complementary relationship between them, and then they embarked on a romantic love story.
Reviews
You May Also Like
Related Posts