Out With a Bang – Zhang Jiongmin, Xu Ruohan
Out With a Bang is a youthful and inspirational e-sports comedy directed by Liu Danian, led by Zhang Jiongmin and Xu Ruohan, co-starring Hao Fushen, Li Peien, Song Peize, Wang Xingwei, Wang Jiameng, Mai Tong, and Yuan Jiayi, with special appearances by Cheng Shi and Xu Bingchao.
Details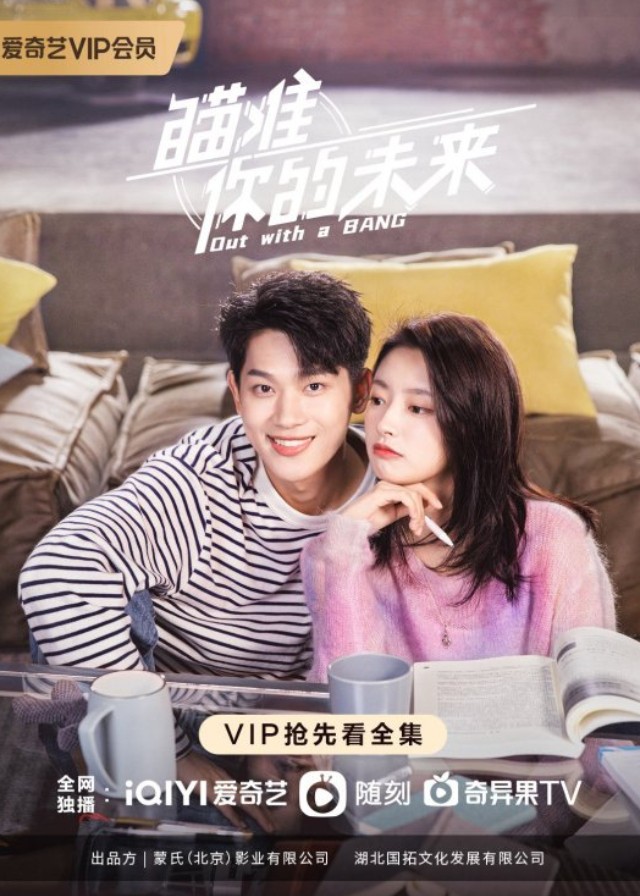 English Title: Out With a Bang
Chinese Title: 瞄准你的未来
Genre: Youth, Comedy, Romance, Sport, Friendship
Tag: Esports, Gaming, Enemies to Lovers, Cohabitation, Jealous Male Lead, Slight Comedy
Episodes: 24
Duration: 45 min.
Director: Liu Danian
Writer: Huo Beibei
Producer: Qu Ling
Product Company: MENGSHI FILM, HUBEI GUOTUO CULTURE
Released Date: 2022-07-21
Watch On: iQIYI
Cast
Synopsis
The "rookie manager" Xiong Jiujiu has an e-sports dream. When she first meets the "master of e-sports" Xiao Yichuan, the misunderstanding continues, but they do not realize that they have actually met in high school.
As a new manager who lacks experience, Xiong Jiujiu's road ahead seems destined to be full of twists and turns.
In order to make the team shine, Xiong Jiujiu is very energetic to start the e-sports business, She and Xiao Yichuan also go from disliking each other to getting into each other's lives.
During the formation of the team, Xiao Yichuan not only lived a daily life of joking with Xiong Jiujiu but also befriends a group of good brothers. Will the teenagers eventually realize their dreams?
Reviews
You May Also Like
Related Posts