Catch Up My Prince – Liu Yichang, Xu Ruohan
Catch Up My Prince is a fantasy romantic drama directed by Xi Dao, led by Liu Yichang and Xu Ruohan, co-starring Xia Ningjun, Qin Shan, Wang Jiameng, Jin Chong, He Congrui, and Yu Xinyi.
The drama is based on the popular game "Zhe Keng Die De Chuan Yue You Xi / 这坑爹的穿越游戏", which tells the story of Lu Ranran, a rookie physician who is trapped in the game world and has to complete the task of marrying one of the male characters before she can return to the real world.
Details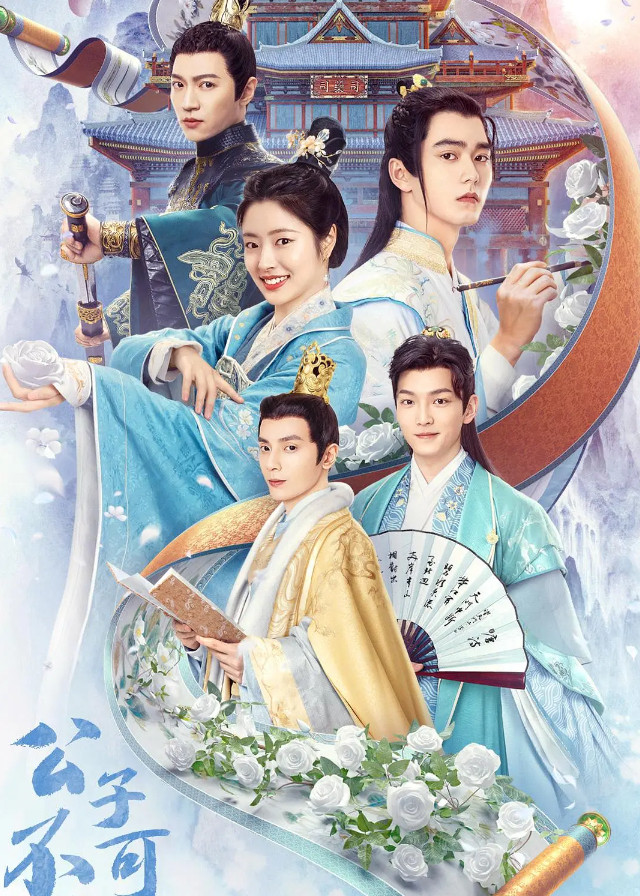 English Title: Catch Up My Prince
Chinese Title: 公子不可求
Genre: Historical, Romance, Fantasy, Sci-fi, Comedy
Tag: Reverse-Harem, Crossworlds Traveler, Virtual Reality, Adapted From A Game
Episodes: 24
Duration: 40 min.
Director: Xi Dao
Writer: Huai Yu, Hu Wenyi
Producer: Jiang Yi, Peng Shihe
Released Date: 2023-01-08
Boradcast Website: Viki, 剧盒—独播剧场 Drama Box Exclusive
Cast
Synopsis
Lu Ranran, a medic, has coincidentally entered a game world called "Xinming".
In order to return to reality, Lu Ranran undergoes a series of trials and tribulations. Not only does she succeed in studying medicine with her teacher, but she also befriends the fourth prince Zhao Chenyi.
After a series of trials and tribulations, they fall in love with each other.
Lu Ranran learns that Zhao Chenyi is the game designer Wang Chenyi, who has lost consciousness.
In order to wake him up and bring him back to the real world, Lu Ranran enters the game again to overcome the epidemic, benefiting the people.
In the end, she succeeds in bringing her lover and her friend out of the virtual game world, thus strengthening her ambition to become a good TCM doctor. She chooses to continue her studies and continue her beautiful love with Wang Chenyi in reality.
You May Also Like
Related Posts