Fall in Love – He Hua, Richards Wang
Fall in Love is an urban romantic drama directed by Qin Zhen, led by He Hua, Richards Wang Ruichang, Miles Wei Zheming, and Li Ruoning, co-starring Wang Youjun, Wang Jiameng, Pu Tao, Her Nan, Chenpeng Wanli.

The drama is adapted from the web novel "Fei Wen Nv Wang Qing Cheng Ji", which tells the sweet and healing love story between a mysterious girl, Feng Ping, and a cynical and kind-hearted young man, Tang Jianan.
Details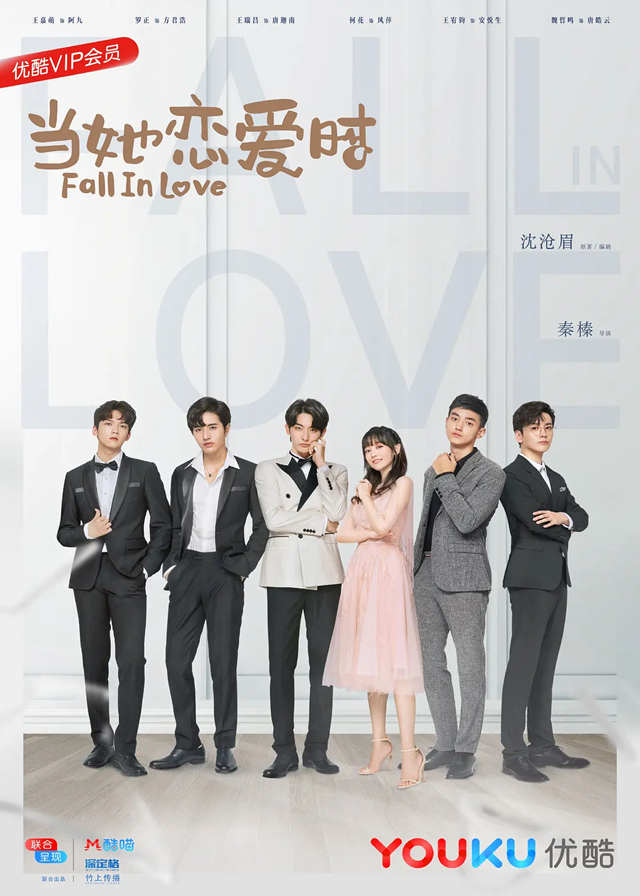 English Title: Fall in Love
Chinese Title: 当她恋爱时
Genre: Urban, Romance
Episodes: 30
Duration: 43 min.
Director: Qin Zhen
Writer: Shen Cangmei
Product Company: YOUKU, Deep Frame Culture & Media
Broadcasting Website: YOUKU
Released Date: June 11, 2019
Cast

He Hua as Feng Ping

Richards Wang
as Tang Jianan

Miles Wei
as Tang Haoyun

Li Ruoning as Lu Qiao

Luo Zheng
as Fang Junhao

Wang Jiameng as A Jiu

Pu Tao as Qiu Tian

Wang Youjun as An Yuesheng

Her Nan
as Tang Mingxuan

Chenpeng Wanli as Yi Eryang
Synopsis
The sweet and healing love between the mysterious girl Feng Ping and the cynical but kind-hearted young man Tang Jianan.