A River Runs Through It – Richards Wang, Hu Yixuan
A River Runs Through It is a crush youth drama directed by Sha Weiqi, starring Richards Wang (Wang Ruichang) and Hu Yixuan, co-starring Chen Bohao, Judy Qi, Jiang Zhuojun, and Tan Quan.

The drama is based on the novel "眼泪的上游/Yan Lei De Shang You" by Mingqian Yuhou, which tells sweet and sour crushes and healing growth story of Lu Shiyi, Xia Xiaoju, Cheng Lang, Lin You, and other young boys and girls who spend their youth together.
Details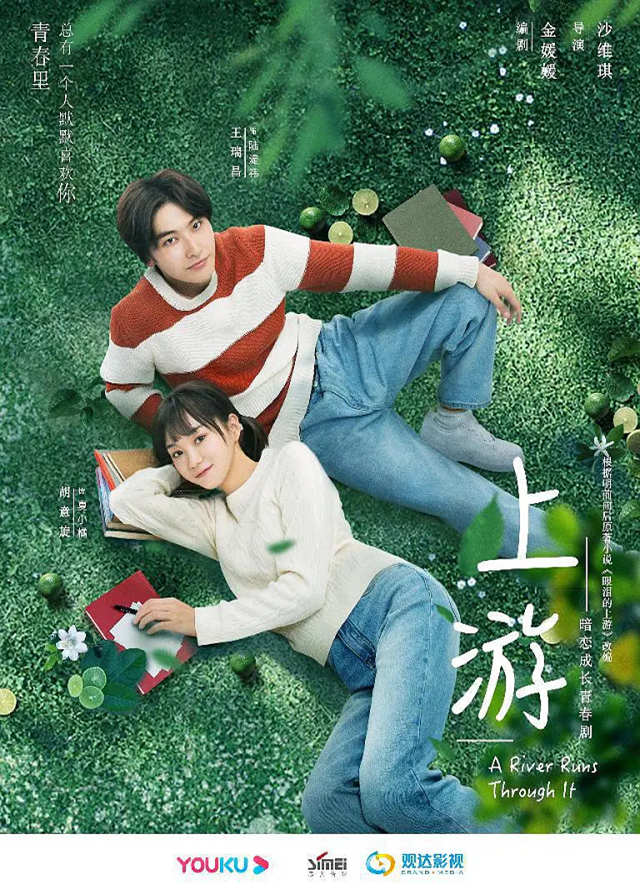 English Title: A River Runs Through It
Chinese Title: 上游
Genre: Campus, Youth
Episodes: 30
Duration: 45 min.
Director: Sha Weiqi
Writer: Jin Yuanyuan
Product Company: YOUKU, SIMEI MEDIA, GRAND MEDIA,
Broadcasting Website: Yoyo, Youku
Released Date: August 2, 2021
Cast

Richards Wang
as Lu Shiyi

Hu Yixuan
as Xia Xiaoju

Chen Bohao as Cheng Lang

Judy Qi
as Lin You

Jiang Zhuojun as Qiu Letao

Tan Quan as Huang Jun
Synopsis
Xia Xiaoju transferred to a new school before the college entrance exams and met a new group of friends, including the generous Cheng Lang, the straightforward Lu Shiyi, and careless Qiu Letao, and so on.
Although the new environment made her panic, and her acquaintance with her new friends started with a series of small misunderstandings, the frankness and mutual help made the young people form a deep friendship.
They helped each other in their studies and united in the sports meeting so that their friendship became better and better. They shared their family troubles and choices in the future, experiencing the taste of growing up together.
When the college entrance exam finally came, Cheng Lang missed his favorite major, he didn't do well because he was delayed in saving a life.
Lu Shiyi hid from his family and enrolled in the major that his father opposed most. While Xia Xiaoju and Qiu Letao were admitted to their dream schools with exceptional performance.
However, they encountered new problems in their university life.
Cheng Lang faced the difficulties of interdisciplinary studies, Lu Zhiyi had to overcome psychological barriers, and Xia Xiaoju was confused about the direction of her life.
But they rose to the challenge and supported each other, gradually establishing their dreams in life amidst confusion and frustration, and experiencing the sweetness and bitterness of friendship and love.
Xia Xiaoju and her friends reaped the benefits of such a warm and struggling youth.