If Voice Has Memory – Miles Wei, Pan Meiye
If Voice Has Memorie is a youthful inspirational romance drama, directed by Sun Hao and starring Miles Wei, Pan Meiye, co-starring Zhang Shulu, Song Fangyuan, Shan Lanqiao, Yang Zhiying, and Zhao Huanran.

The drama tells the story of Yu Luxi, an optimistic girl with unique voice talent, and Lin Nan, the hidden voice master of the workplace elite, who work together to fight for their dreams and at the same time gain a beautiful love.
Details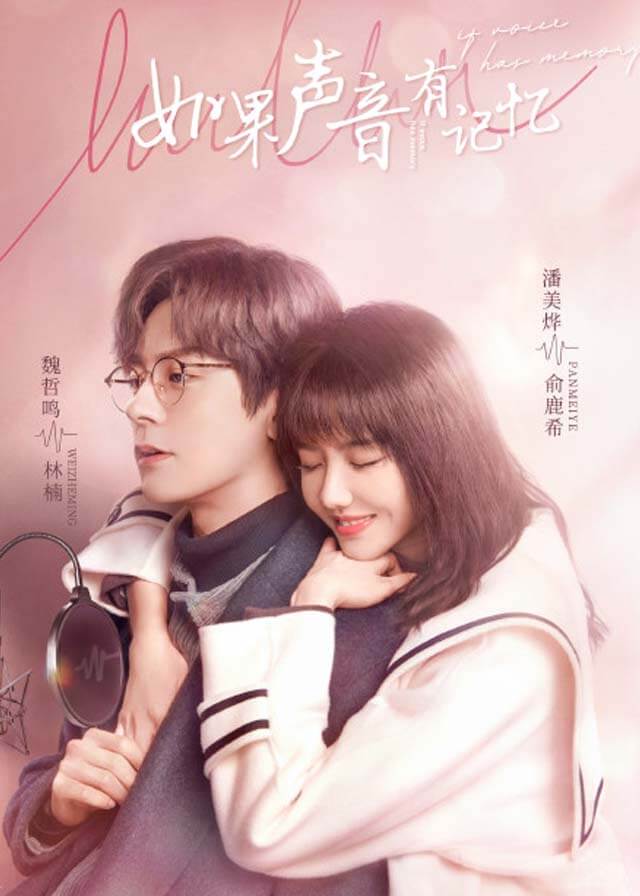 English Title: If Voice Has Memory
Chinese Title: 如果声音有记忆
Genre: Inspirational, Romance
Episodes: 32
Duration: 30 min.
Director: Sun Hao
Producer: Tan Fan, Tu Ming
Product Company: Mango TV, Boyu Film & TV
Broadcasting Website: MGTV
Released Date: December 9, 2021
Cast

Miles Wei
as Lin Nan

Pan Meiye
as Yu Luxi

Zhang Sulun as Liang Yichuan

Song Fangyuan as Liang Yiyi

Shan Lanqiao as Zhao Junran

Katherine Yang as Zhou Na

Zhao Huanran as Yu Xiaotian
Synopsis
The optimistic Genki girl Yu Luxi, with the ultimate dream of becoming a dubbing voice actor in life and keep working hard, accidentally discovered that her boss, Lin Nan, is her dubbing idol, whom she has admired for many years.
Yu Luxi takes Lin Nan as his teacher, and they travel together in the world of sound. In Yu Lu Xi's continuous progress, but also gradually discovered Lin Nan's unknown secrets, they open their hearts and gradually close to each other's emotions.
When Yu Luxi is successful, having love and career, Yu's father's Alzheimer's disease hit her hard, and used her voice, she gains love and bring back the memory of her family.