A Female Student Arrives at the Imperial College – Zhao Lusi, Xu Kaicheng
"A Female Student Arrives at the Imperial College" is a costume school drama directed by Xu Peishan, written by Li Lin, Li Qiong, Li Pengyu, Wang Jiani, starring Zhao Lusi, Xu Kaicheng and R1SE Ren Hao, Zhang Yue, Ao Ruipeng, Du Yu and Li Xingyao.

The drama is based on the popular youth campus novel by Hua Qianci. It tells the story of Sang Qi, the only daughter of the Great Minister of War Sang Gong, who decides to enter the Imperial College to fulfill a bet and becomes a classmate with her childhood friend Zhuo Wenyuan and another teenage gentry. She also becomes the only female disciple in the history of the Imperial College.

The drama started production in Hengdian on 15 September 2020 and is expected to be broadcast on Tencent Video in 2021.
Details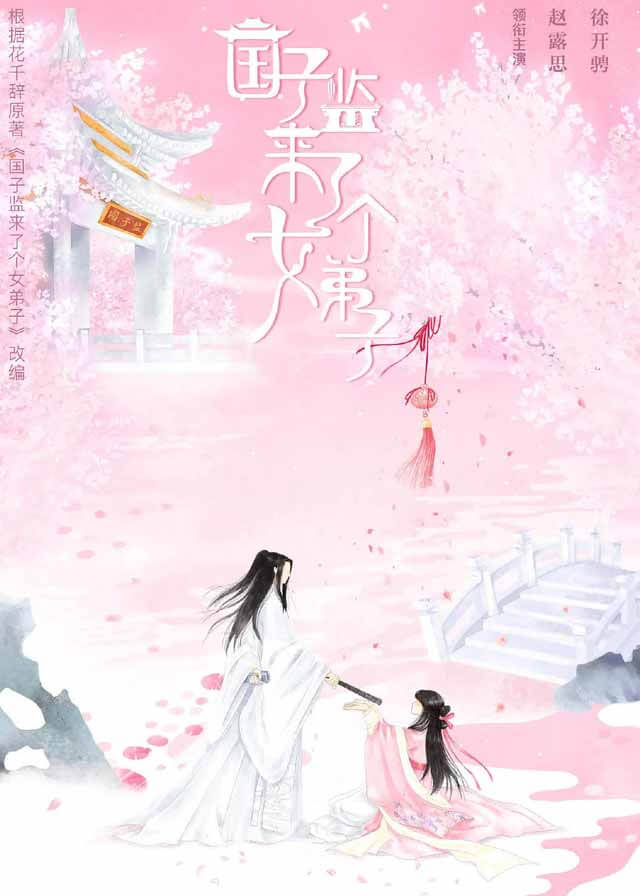 English Title: A Female Student Arrives at the Imperial College,Guo Zi Jian Lai Le Ge Nv Xue Sheng
Chinese Title: 国子监来了个女弟子
Genre: ancient costume, romance.
Episodes: 36
Producer: Wu Xingyan
General producer: Fang Fang, Jia Shikai
Director: Xu Peishan
Writer: Li Lin, Li Qiong, Li Pengyu, Wang Jiani
Product Company: Tencent Penguin Pictures, Yuekai Entertainment, XIRON, Linghe Media.
Broadcasting website: Tencent Video
Cast

Zhao Lusi
as Sang Qi

Xu Kaicheng
as Yan Yunzhi

Ren Hao as Zhuo Wenyuani

Zhang Yue as Song Jiayin

Ao Ruipeng as Yan Yan
Synopsis
Sang Qi (Zhao Lusi) is the only daughter of Sang Gong, the Grand Minister of War. Yan Yunzhi (Xu Kaizhan) is the best gentleman in Great Yan. Sang Qi has been tapped into a bet to make Yan Yunzhi accept her purse and agree to a lantern viewing at the Lantern Festival.
She thinks she can do it easily, but there are many difficulties. When she learns that Yan Yunzhi is teaching at the Imperial College. She enters the college to get close to him and gradually develops a love for him.
Meanwhile, the peace in the capital is disrupted by a mysterious organization. To find out who is behind it, Sang Qi and Yan Yunzhi work together to investigate, aiming to punish the evil.
After a fierce battle, the truth is revealed. They return to Imperial College to welcome the world's students, creating a great story.