Please Feel At East Mr. Ling – Zhao Lusi, Liu Te
"Please Feel At East Mr. Ling" is a romance urban drama, produced by Youku and YinheKuyu Media, directed by Zhong Qing, starring Zhao Lusi and Liu Te, co-starring Zhou Junwei, Qi Peixin, Li Muchen, Liu Yinjun, Zhang Yan, Zong Yuanyuan, Liu Zhehui and He Peng.

The drama is adapted from the popular novel "Accidentally Picked Up A President" written by Chunfeng Yidu, about "White Rabbit" Gu Anxin who accidentally picked up the "Big Bad Wolf" Ling Yue who met with an accident to fight for the group's inheritance right, and the two person with very different lives and identities live together and have a happy encounter, opening a high sweet love story in real life.
Details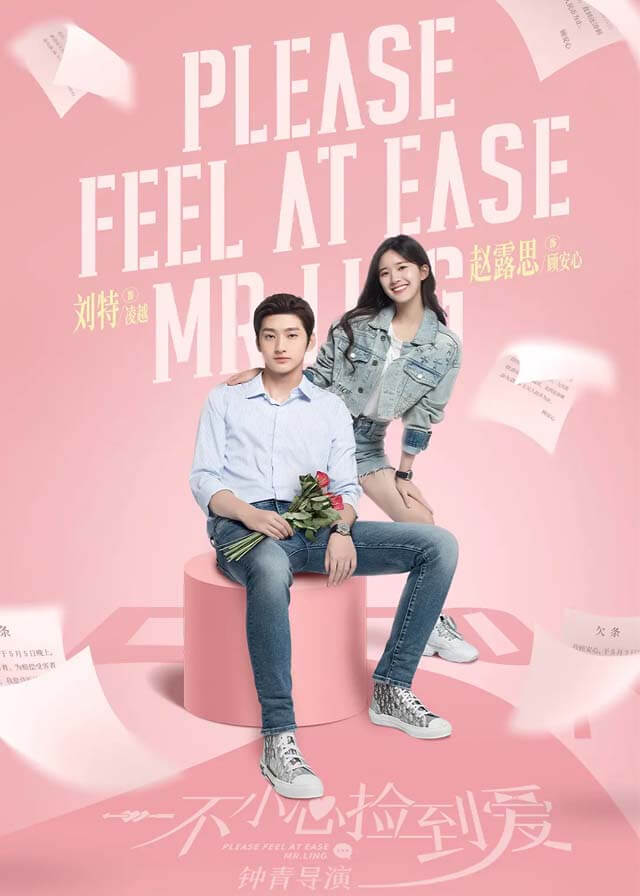 English Title: Please Feel At East Mr. Ling
Chinese Title: 一不小心捡到爱
Genre: Romance, Urban
Episodes: 24
Duration: 45min.
Director: Zhong Qing
Writer: Dai Qi, Yan Wen
Producer: Zhu Yan
Product Company: Youku, YinheKuyu Media
Broadcasting website: Youku, Viki
Release date: May 20, 2021
Cast

Zhao Lusi
as Gu Anxin

Liu Te
as Ling Yue

Zhou Junwei as Gu Ansheng

Qi Peixin as Ling Sheng

Li Muchen as Gu Xin'er
Synopsis
Gu Anxin, a young courier girl, accidentally knocks down Ling Yue, the president of the group who suffered an accident in the inheritance, and the "amnesia" Ling Yue asks that Gu Anxin should be responsible for him.
Gu Anxin is forced to "pick up" Ling Yue home for treatment.
The two people with very different personalities and vastly different identities collide in their cohabitation life, with the "wronged" heroine being "banged up" and the reserved hero being adorable, a lovely and interesting story with a sweet scent unfolding.