The Infiltrator – Huang Xiaoming, Jiang Xin
The Infiltrator is a spy drama, directed by Gao Han, led by Huang Xiaoming, Jiang Xin, and Wu Xiaoliang, with special appearances by Wan Qian and Wang Zhifei.
Details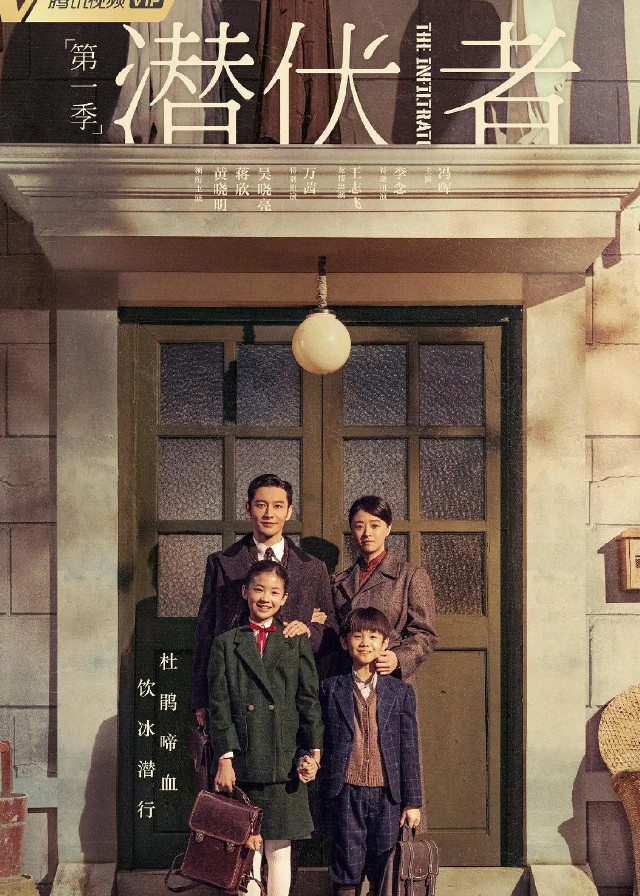 Cast
Synopsis
In 1941 Shanghai, Fang Jiashu, a member of the Chinese Communist Party, is in danger of being exposed when he lurks in No. 76, the spy headquarters of Wang's Puppet Government.
At this time, his childhood fiancee, Tao Yuling, who is also an underground worker of the Party, enters his life with two children and begins a story of undercover work with him, pretending to be a family.
Faced with the suspicions and tests of Li Lixing, the director of No. 76, and Ye Xingcheng, the chief of intelligence, Fang Jiashu, and Tao Yuling try their best to get all the family members to "act" in place.
On the other hand, Fang Jiashu is also an agent of the spy system organized by the Military Commission of the KMT Government, and must navigate his relationships with Su Yalu, a female agent, who has a crush on him, and "Silver Fox", the head of the spy system's operations team who is secretly watching him.
Even in such a complicated situation, Fang still managed to straighten out the various relationships between public and private, between the enemy and us and completed the important tasks given by the organization, such as obtaining information on coal refining oil and eliminating the executioner Li Lixing.
Using the contradictions between the spy system of the Military Commission of the KMT Government, No. 76, and the Japanese, he cleverly obtained more information and benefits for our Party.
You May Also Like
Related Posts