The Disguiser – Hu Ge, Jin Dong
The Disguiser is a suspenseful spy drama directed by Li Xue, starring Hu Ge, Jin Dong, Liu Mintao, and Wang Kai.
The drama is set during the period of the establishment of Wang Jingwei's Puppet Regime and tells the story of the three siblings of the Ming family in Shanghai during the Anti-Japanese War, as they fight on the hidden front between the Chinese, the Communists, and the Japanese。
Details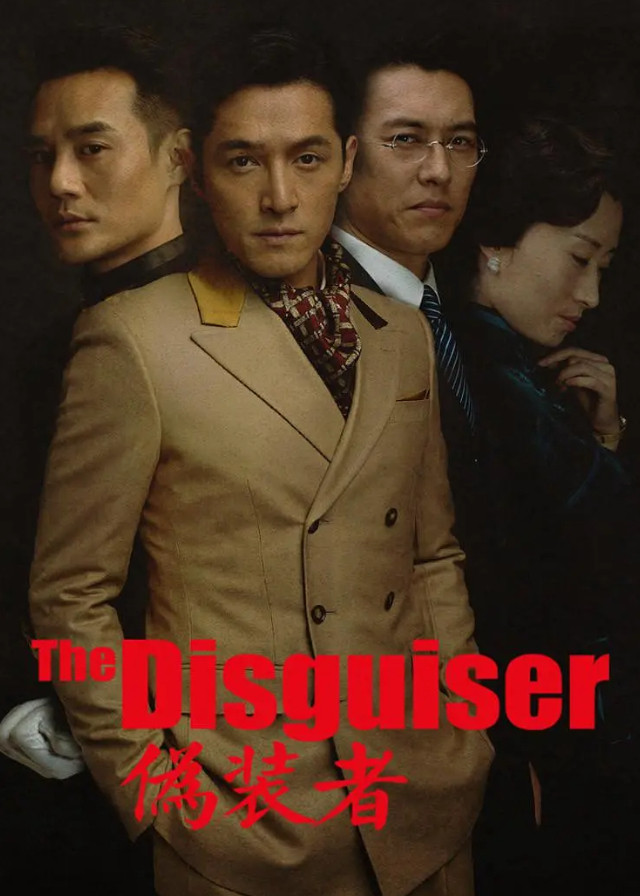 English Title: The Disguiser
Chinese Title: 伪装者
Genre: War, Action, Suspense, Thriller, Political, Drama
Tag: Chinese Republican Era, Family Relationship, Power Struggle, Secret, Skilled Killer, Double Identity
Episodes: 48
Duration: 45 min.
Director: Li Xue
Writer: Zhang Yong
Producer: Hou Hongliang
Product Company: SHANGDONG FILM AND TV GROUP, DAYLIGHT ENTERTAINMENT
Released Date: 2015-08-31
Boradcast Website: Viki
Cast
Synopsis
During the anti-Japanese war, Mingtai, a young man from a wealthy family, was on his way to study at the University of Hong Kong. He was kidnapped by Wang Tianfeng, a senior officer of the National Military Council Research and Statistics, and taken to the training course, where he underwent a tough training program and became a good agent of the National Military Council Research and Statistics.
Afterward, Mingtai and his partner Yu Manli go to Shanghai to carry out a series of secret activities.
During the "Smash Project", Mingtai teams up with Cheng Jinyun, a member of the Chinese Communist Party underground, and successfully blows up a special train transporting senior Japanese officials by Wang Jingwei's Puppet Regime.
Later, Mingtai assassinates senior officials of the Wang Wang Jingwei government and kills Japanese spies, achieving many successes.
However, as Mingtai becomes disillusioned with the KMT's "making money from the disaster" initiatives, Cheng Jinyun recommends him to the Communist Party as an underground agent.
In order to win the ultimate victory on the battlefield, Mingtai and his elder brother Minglou, who has a complicated identity, work together to launch the "death knell ringing" operation.
They successfully confuse the Japanese army with false information and win a chance for the ultimate victory of the war.
You May Also Like
Related Posts