My Name Is Liu Chuan Shuo – Qian Yongchen, Lan Xi
My Name Is Liu Chuan Shuo is an anti-war drama directed by Liu Tao and Nie Jun, starring Qian Yongchen, Lan Xi, and Zhang Yiluan.
The drama tells the story of Liu Chuanshuo, a cook in the Taihang Mountains who uses the theory of recipes and folk wisdom to defeat the enemy during the war against Japan.
Details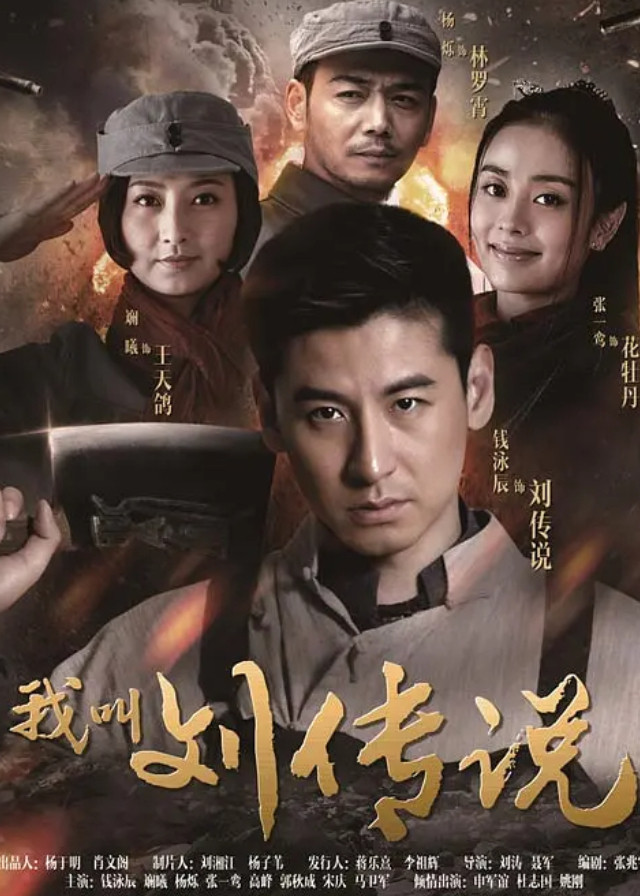 Cast
Synopsis
In the summer of 1939, the Japanese army assembled heavy forces to attack Shanxi Eighth Route Army Taihang Mountains Yue Tai base, occupying Yue Tai county town.
Liu Chuanshuo, a correspondent of the central county committee of the Yue Tai, was able to break through the plots of the devils one after another, making the central county committee free from the pursuit of the Japanese and successfully get out of danger, and Liu Chuanshuo became famous in one battle.
The Japanese launched one crazy attack after another on the base of the Eighth Route Army in Yue Tai. Liu Chuanshuo used his wisdom and bravery to lead Jia Banxian, Wang Erhan, Cai Laopao, Zhao Yiqiang and other soldiers to fight with the cunning Ban Tian Gui Yi, repeatedly and brilliantly completing the tasks given to him by his superiors, giving his old rival SBan Tian Gui Yi a heavy blow and repeatedly making fantastic achievements.
However, he shifted all these honours to his dream girl, Wang Tiange.
Liu Chuanshuo hided behind Wang Tiange and had a great deal of prestige in the team even though he wss not entrusted with important duties.
With his unique charm, Liu also wrote a love story with his heart and true feelings. He became an excellent revolutionary soldier under the care and love of the Party organisation.
Reviews
You May Also Like
Related Posts