Dong Jie(董洁) was born on April 19, 1980, in Dalian, Liaoning Province, and is a Chinese actress.
In 2000, she started to receive attention for her participation in the CCTV Spring Festival Gala. In the same year, she was selected by director Zhang Yimou to appear in the movie Happy Times. In 2003, she starred in the romantic drama The Story of a Noble Family, which won the annual CCTV ratings, and Dong Jie started to make her name in the showbiz.
Her main works include Butterfly Lovers, Tiger Mom, Ruyi's Royal Love in the Palace, Secret of Three Kingdoms, The Family, Macau Family, etc.
Basic Info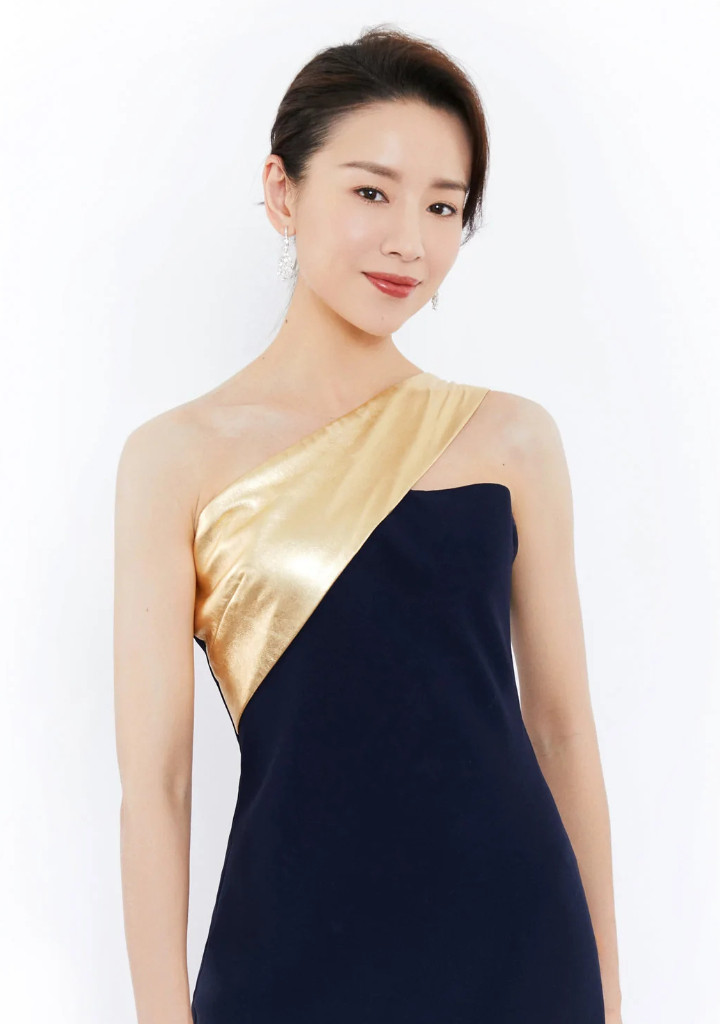 Stage Name: Dong Jie
Chinese Name: 董洁
English Name: Angel
Nickname: Teacher Xiao Dong
Place of Birth: Dalian, Liaoning
Nationality: China
Birthday: April 19, 1980
Zodiac Sign: Aries
Height: 160cm (5'2″)
Weight: 40kg (88 lbs)
Blood Type: O
Fandom Name: 洁迷
Instagram: –
Weibo: 董洁
Facts
Dong Jie's agent is TEN / SPACE.
Education: she graduated from the College of Military Culture of the PLA National Defense University and majored in dancing.
Dong Jie's ex-husband is Pan Yueming.
In 2005, Dong Jie and Pan Yueming had a love affair during the filming of the TV series "Hong Yi Fang".
In January 2008, they admitted to having started a relationship.
On September 26, 2008, Dong Jie and Pan Yeming held a wedding ceremony.
In February 2009, Dong Jie gave birth to a son in Beijing.
On October 20, 2012, Dong Jie's studio released a public statement acknowledging that she had divorced Pan Yeming.
In March 2013, a paparazzo claimed to have captured a video of Dong Jie and actor Wang Dazhi kissing in Haikou.
On July 9, 2013, a media reported that Ms. Chen, the person in charge of Pan's studio, claimed that Dong Jie and Pan were still not divorced and were still in the marriage.
On November 22, the media reported that Dong Jie sued for divorce, and after the court accepted the case, the judge contacted Pan Yeming several times by calling and serving him by mail without success, and the mailed indictment and court summons were returned, so that the indictment and court summons could not be effectively served on Pan Yeming.
Drama
Film
A Writer's Odyssey(Xiao Yu)(2021)
Three Weddings(Qian Xiao Gong)(2016)
The Seal of Love(Yang Zhi Hua)(2011)
Beginning of the Great Revival(Soong Ching Ling)(2011)
Dragon Tiger Gate(Ma Xiao Ling)(2006)
Love of Tangbula Grasslands(Main Role)(2006)
Last Love First Love(Fang Lin)(2004)
2046(Wang Jie Wen)(2004)
Sound of Colors(Dong Ling)(2003)
Happy Times(Wu Ying)(2000)
TV Show
Sisters Who Make Waves Season 2(2021)
Shake It Up(2018)
Super Mom Season One(2016)