Love is Leaving – Lee Seung Hyun, Chen Ya'an, Li Tai
Love is Leaving is an urban romantic drama directed by Liu Huining, led by Lee Seung Hyun, Chen Ya'an, and Li Tai, co-starring Zhang Jiayi, Chen Xiaoyi, Dong Jie, Wang Lin, Tian Xiaojie, Sun Hao, Xiao Yuyu, and Wang Yang.
The drama tells the love story of Lin Zhijun and Lu Anna, a girl from a wealthy family, who start a romance due to a coincidence.
Details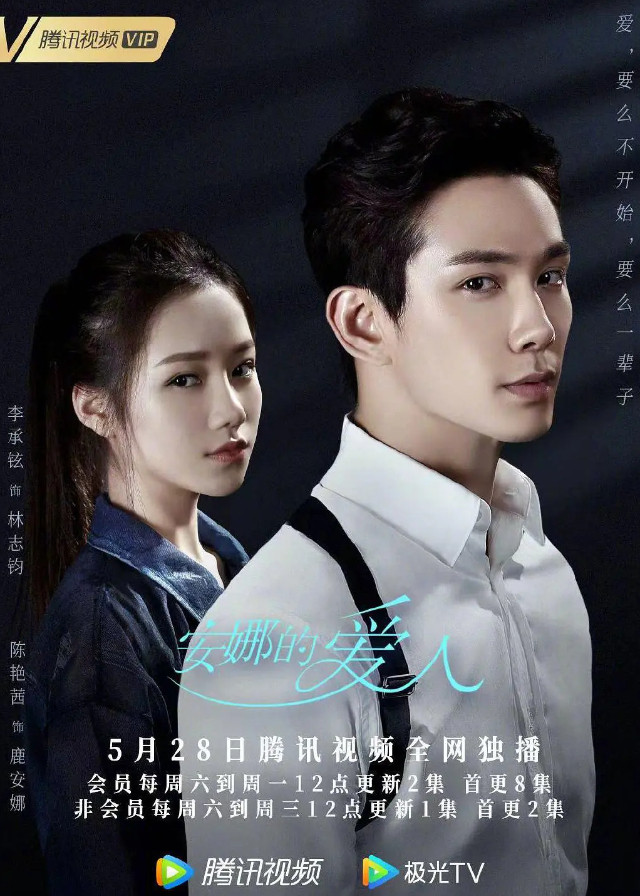 English Title: Love is Leaving
Chinese Title: 安娜的爱人
Genre: Urban, Suspense, Romance, Life, Drama
Tag: Tragedy, Investigation, Lost Lover, Inspired by Real Events, Intercountry Romance, Ferry Accident
Episodes: 28
Duration: 45 min.
Director: Liu Huining
Writer: Zhu Jinchen
Producer: Su Yiyan, Liu Kening
Product Company: mm2 entertainment
Released Date: 2022-05-28
Boradcast Website: Huashi.tv, Fresh Drama
Cast
Synopsis
Lu Anna, a normal girl working in a magazine, is about to reach the top of her perfect life, becoming the most beautiful bride. But she suddenly receives a phone call before her wedding, which changes the course of her life.
Her Korean boyfriend, Lin Zhixun, tells her that he is suffering a shipwreck and can only say "goodbye" for the last time.
Lu Anna turns on the TV and sees the emergency news: a Korean ferry has capsized and many people have died.
She is so upset that she can't believe that her lover has just left her.
Calm down from the initial panic, she resolutely begins the journey to find her lover.
She finally uncovered the truth.
The long-delayed wedding takes place. The groom, Lin Zhixun, and the bride, Lu Anna, are asked about the person they miss the most at this happy moment, and they coincidentally mention a name, their mutual friend, Zhao Pingfan…