Good Life – Liu Wei, Wang Ou, Sun Yizhou
Good Life is an urban drama directed by Zhou Xiaogang, starring Liu Wei, Wang Ou, Sun Yizhou, Dai Xu and Chen Yanxi.

The drama tells the story of a father, Lao Zeng, who wakes up from a coma and reflects on himself and helps his four children find life, understand it and embrace it through a series of hilarious events.
Details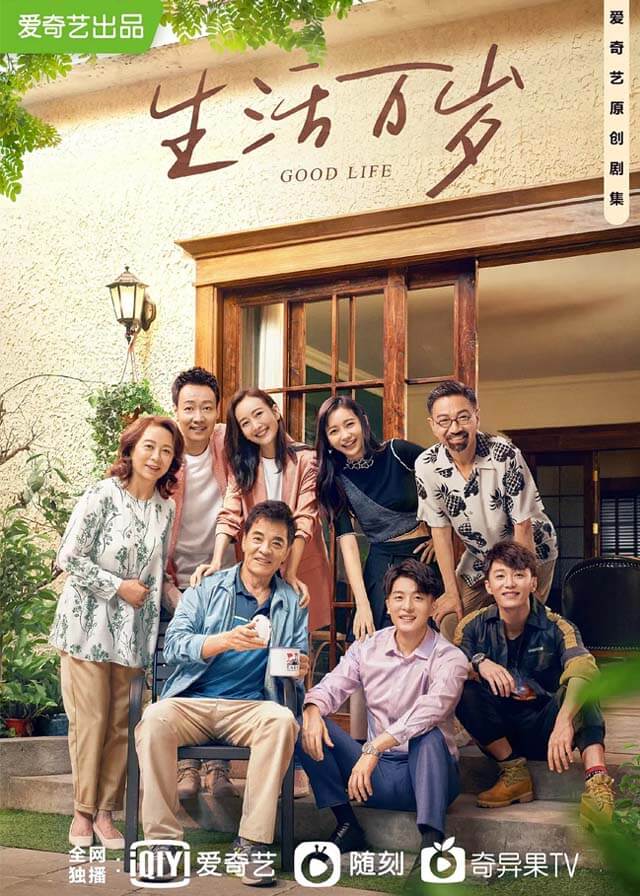 Cast
Synopsis
Zeng suddenly faints in a community basketball game, leaving a seemingly harmonious family with a concentration of conflicts.
The eldest sister, Zeng Zhiting is a surgeon in the city hospital, who is too busy to take care of the family.
The second, Zeng Zhidong is the most luxurious hotel room director in the city, growing up in a special family left him with complex feelings.
The third, Zeng Zhixiang left home early to open a car repair business for the family, he is the most rational one in the family, but his love for Xiang is difficult to disclose.
The fourth, Zeng Zhi Ling, who is most like Zeng, is still so unconcerned at the moment of his father's collapse.
The four children are in constant conflict, and just when this "battle" is at its most unbearable, Zeng in the hospital bed wakes up and wants to let his children get united and become a real family.
In a series of ludicrous actions of Zeng, the children understand their father, the siblings know how much they give to each other, and the family members understand their complicated lives with love in the end.
You May Also Like
Related Posts