Happy Mitan – Bao Bei Er, Liu Yan, Wang Ou
Happy Mitan is a historical web drama directed by Bao Bei'er, starring Bao Bei'er, Liu Yan, Wang Ou, Bao Wenjing, and Jia Ling, with special appearances by Zhao Liying, Chen Zihan, Yang Zishan, and Zhang Xinyi.
The drama tells the story of Niu Dabao in Yangzhou during the reign of Shunzhi, who had an accident and had no choice but to become a member of the Hong Gang and undercover in the imperial authorities, fighting with the enemy, thus triggering a series of ludicrous stories.
Details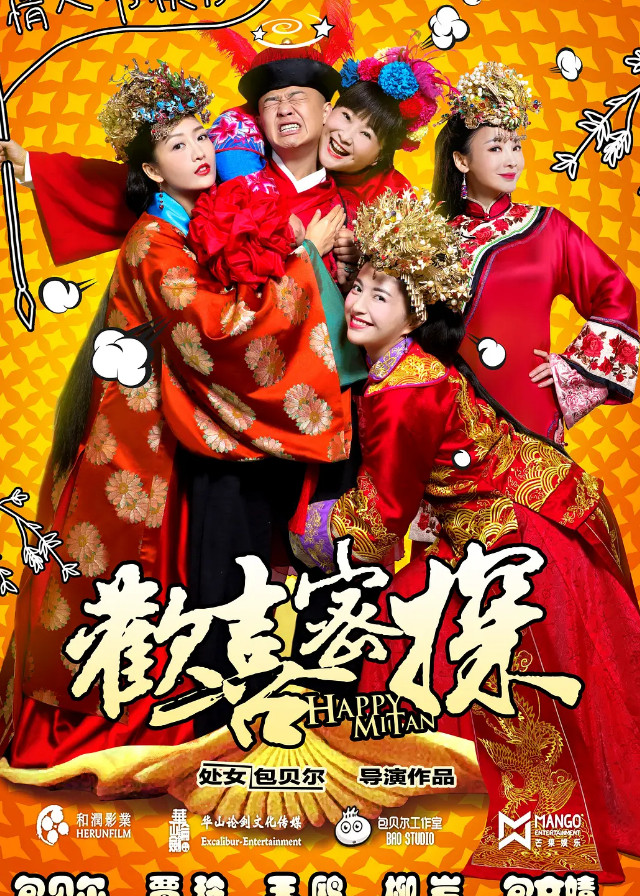 English Title: Happy Mitan
Chinese Title: 欢喜密探
Genre: Historical, Comedy
Episodes: 44
Duration: 46 min.
Director: Bao Bei'er, Zhu Lingfeng
Writer: Zhu Lingfeng, Shi Minghua, Shi Minghui, Zhang Peng, Zhang Yiming, De Bo, Zhang Yong, Zhang Shao Xuan, Bao Bei'er
Product Company: Bao Bei Er Studio
Released Date: 2016-10-17
Broadcast Website: Youku
Cast
Synopsis
During the reign of Shunzhi, Niu Dabao wants to establish a family with his beloved Yuan Yu'e.
During the pursuit process, Niu Dabao becomes a member of the Imperial Courier Station(Huang Hua Yi) in the capital by mistake, while Yuan Yu'e is a member of the Hong Gang.
In order to protect his beloved Yuan Yu'e, Niu Dabao gains the trust of the Station manager Long Dinghai with his wisdom, and secretly makes efforts to resolve the conflict between the Hong Gang and the Qing court.
In a series of events, he protects the kind-hearted young woman Chunhua, rescues the cannon maker Tie Qianjin, and also uses his wisdom to destroy a series of conspiracies of (Huang Hua Yi), eliminating the sinful and cunning Sun Zhilan, Mao Gang, Yi Kou Niao and other secret agents.
After going through a lot of storms, Niu Dabao finally grows from an ordinary citizen to a righteous man with wisdom, courage and a sense of justice.
Through his efforts, the people are saved from the suffering of a war.
Reviews
You May Also Like
Related Posts