A Writer's Odyssey – Lei Jiayin, Yang Mi
A Writer's Odyssey is a fantasy adventure film directed by Lu Yang, led by Lei Jiayin, Yang Mi, Dong Zijian, Yu Hewei, Guo Jingfei, co-starring Liu Tianzuo, Li Binghui, with Tong Liya, and Dong Jie in special appearances.
Based on the short story of the same name in Shuang Xue Tao's short story collection "飞行家/ Fei Xing Jia", the film tells the story of a father who takes on the task of assassinating a novelist in order to find his missing daughter, while the fantasy world written by the novelist is quietly influencing the fate of everyone in the real world.
Details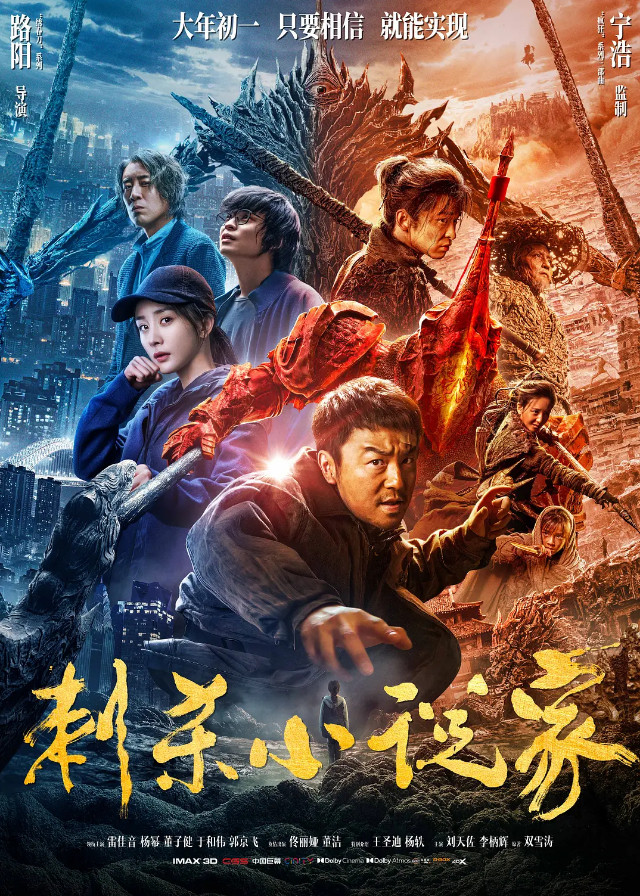 Cast
Synopsis
In the imperial capital of the parallel universe, the god of heaven, the Red-haired Demon, rules with brutality and kills the innocent. A young man, Kong Wen, is being hunted by the Red-haired Demon and decides to fight back. Under the guidance of Hei Jia, he sets out on a journey to kill a god by a mortal.
This is the fantasy world written by novelist Lu Kongwen. Unexpectedly, the course of the novel affects the real world.
At this point, a man takes on the task of assassinating him ……
Related Posts
Hawick Lau Admits Dating Li Xiaofeng, Who is Yang Mi's Best Friend in the Drama Dramatically

How Is Yang Mi And William Chan's Relationship?

Lei Jiayin Dramas, Movies, and TV Shows List

Dong Zijian Dramas, Movies, and TV Shows List

Yu Hewei Dramas, Movies, and TV Shows List

Guo Jingfei Dramas, Movies, and TV Shows List

Yang Mi Dramas, Movies, and TV Shows List

Yang Mi Photos

Is Wei Daxun Yang Mi's Boyfriend After Divorced With Ex-husband Hawick Lau

Sun Yi, Dong Zijian Announced Their Divorce

Qin Lan and Wei Daxun Were Spotted Dating in Sanya

The Rumors That Yang Mi And Wei Daxun Got Married Were Denied By Yang Mi Studio

Yang Mi and Xu Kai's CP Triggered Teasing, Douban Rating 5.8 is High or Low?

Yang Mi Is Dating Daniel Zhou Keyu? Is It Too Outrageous?

8 Most Anticipated C-Drama in 2021