Mom Wow – Zhang Yuqi, Li Zefeng, Wu Yue
Mom Wow is an urban family drama directed by Liu Yizhi, starring Zhang Yuqi, Li Zefeng, Wu Yue, and Dong Jie.
The drama tells the story of single mother Zhou Nanan, who encounters a series of challenges after her son Xiao Yang is lucky enough to enter the best private kindergarten "Xiao Shui Di".
Details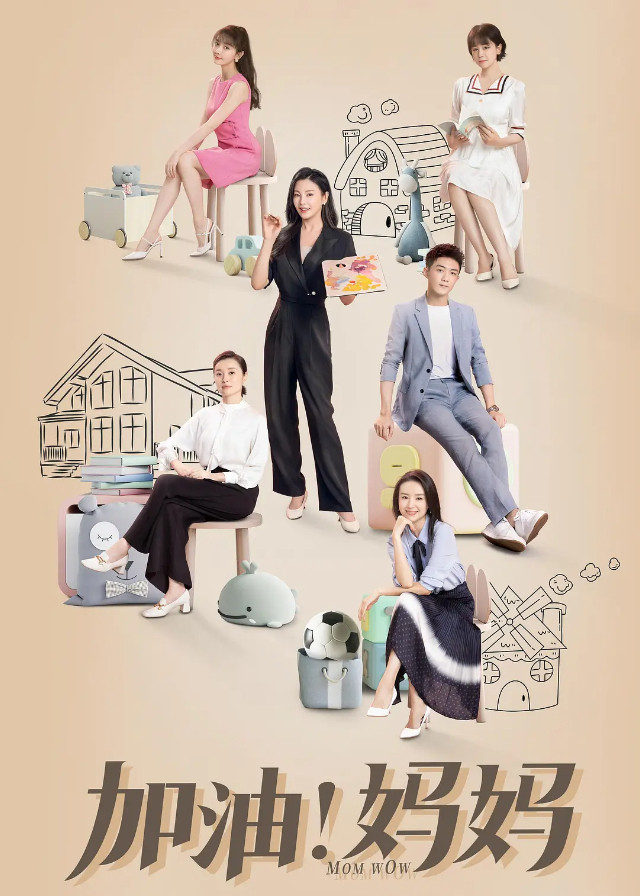 English Title: Mom Wow
Chinese Title: 加油!妈妈
Genre: Urban, Family, Life, Drama
Tag: Motherhood, Female Centered Plot
Episodes: 40
Duration: 45 min.
Director: Liu Yizhi
Writer: Wang Qinan
Producer: Xia Xiaohui
Product Company: XINGGE ENTERTAINMENT
Released Date: 2022-06-05
Broadcast Website: WeTV
Cast
Synopsis
Being a mother is not easy, and being a single mother is even harder.
Zhou Nanan believes that she can create a happy life for her son, Xiao Yang, on her own.
But at the critical point of "kindergarten to primary school", she deeply experienced the dilemma of work and family.
Other seemingly glamorous mothers in the kindergarten also have their own troubles.
After misunderstandings, conflicts, and reconciliation, these kindergarten mothers have grown up while guarding their children through the important stage of their lives, the "kindergarten to primary school".
Reviews
You May Also Like
Related Posts