The Outsider –  Zhang Yuqi, Vengo Gao
The Outsider is an urban romantic drama directed by Cui Liang, led by Kitty Zhang Yuqi and Vengo Gao Weiguang, co-starring Zuo Xiaoqing, Jia Jinghui, Shi Shi, Guo Xiaoran, Zhao Yaoke, Wang Jialin, Lu Yongzhuo, and Shi An, with special appearances by Tao Hong, Cao Xiwen and Ren Youlun.

The drama is based on a novel of the same name written by Bu Jing Yu.

After the death of the company's founder, Wang Ju'an starts a series of struggles with the company's senior management over the company's operation, and the employee Su Mo is inadvertently involved. They go from being wary to getting to know each other and finally gaining their hearts.
Details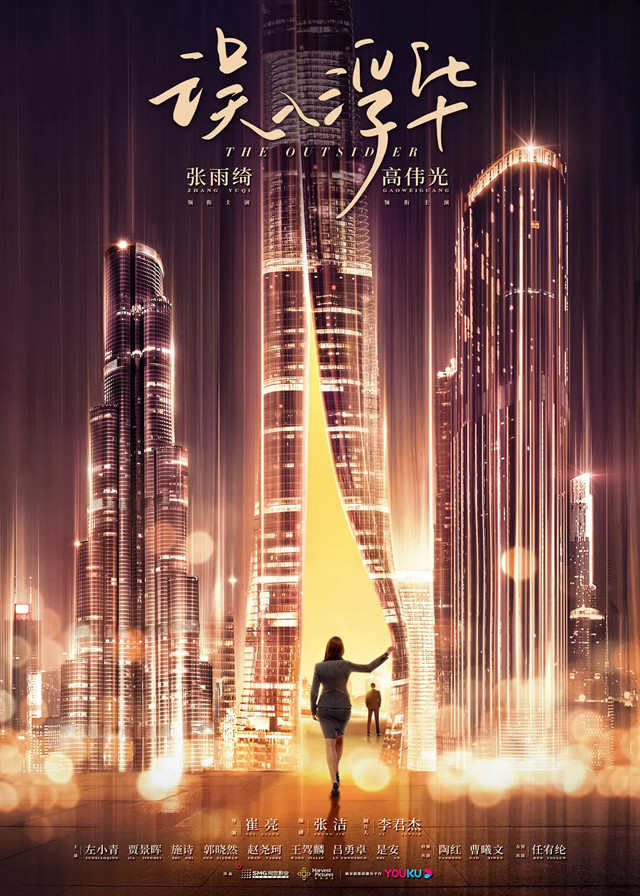 Cast
Synopsis
Two years after the death of founder Wang Jianming, Ansheng Group was in a business crisis.
The eldest son of the Wang family, Wang Ju'an, and his aunt Wang Yanan, who was the chairman of the group, started a battle for power due to a disagreement in business philosophy.
The struggle at the top of Ansheng affected the bottom employee, Su Mo. She inadvertently offended Wang Ju'an.
Wang Ju'an was very strict with his employees, but fortunately, Su Mo withstood the test with her usual diligence and grew up quickly under his guidance.
Su Mo's career has just been going smoothly. she had a conflict with Wang Ju'an again to claim the rights for her uncle's family.
Wang Ju'an fired Su Mo, but to his surprise, Su Mo became Wang Yanan's "supervisor" beside Wang Ju'an.
They went from being wary to knowing each other, and finally, they can't help but fall in love.
However, Su Mo's position and Wang Ju'an's arrogance brought the relationship to an abrupt end.
Wang Ju'an was affected by the untimely death of his younger brother and the revelation of his adopted son's identity, and Su Mo put aside her career to help him.
Wang Jiu'an finally reaped true love. He started a new chapter of life together with Su Mo.