Love and Sword – Vengo Gao, Xuan Lu
Love and Sword is a historical romantic light comedy directed by Zha Chuanyi, led by Vengo Gao and Xuan Lu, co-starring Ren Hao, Jia Nai Na, Yuan Yuxuan, Zhang Haocheng, Bai Fan, Li Jingyi, Liu Enjia, Ran Xu, Wang Jingyan, Peng Bo, Peng Bo, Wang Zijia and Fang Xiaoli, with a special appearance by Liu Tianzuo.
The drama is adapted from Shen Cangmei's novel "Yu Yan Shao Tong Mian / 与艳少同眠", which tells the story of Fang Yi, a young girl who enters the world of martial arts by mistake and turns into a swordsman, Rong Shukuang, who joins hands with a domineering warrior, Yan Shao, to unravel the mysteries of the past and the present world, and to protect each other in the world of martial arts.
Details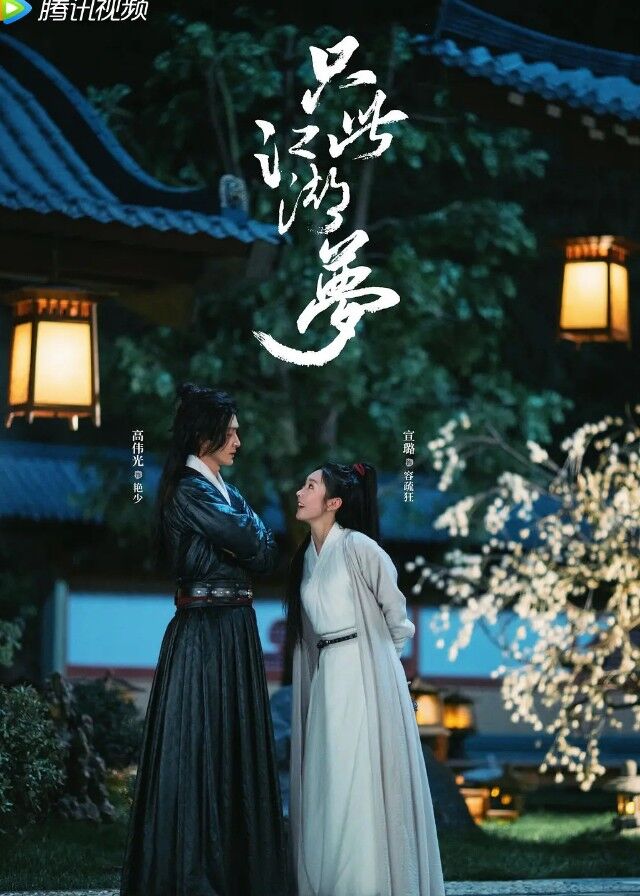 English Title: Love and Sword
Chinese Title: 只此江湖梦
Genre: Historical, Romance, Fantasy, Wuxia, Comedy
Episodes: 24
Duration: -
Director: Zha Chuanyi
Writer: Chu Zheng, Huang Shanshan
Product Company: Tencent Penguin Pictures, Perfect World
Released Date: -
Broadcast Website: WeTV
Cast
Synopsis
A plain-looking urban girl named Fang Yi unexpectedly falls into the world of martial arts.
She thought she would embark on a legendary journey of righteousness and revenge, but instead, she becomes Rong Shukuang, a formidable swordsman whose martial arts skills are completely lost.
In a critical moment, the cold and ruthless bounty hunter Yan Shao comes to her rescue and takes her to the secretive and tumultuous Yuchi Manor.
Within the manor, Rong Shukuang tears apart deceitful enemies and exposes fake heroes, only to discover a hidden conspiracy and unknown tenderness in the martial arts world...
Reviews
You May Also Like
Related Posts