Secret of Three Kingdoms – Ma Tianyu, Elvis Han, Wan Qian
Secret of Three Kingdoms is a Three Kingdoms-themed historical drama based on Ma Boyong's novel of the same name, co-directed by You Dazhi and Zheng Weiwen, starring Ray Ma Tianyu, Elvis Han Dongjun, Wan Qian, Dong Jie, Sunny Wang, Dong Xuan, Tse Kwan Ho, Tan Jianci, Sun Zujun, Li Jianyi, Shu Yaoxuan, Wang Yuwen, Wang Renjun, Tu Nan, Zhang Lei, and Zhang Bohan, with special appearances by Chang Cheng and Lin Jing.

The drama tells the story of Cao Cao, who welcomes Emperor Xian of Han to Xudu and controls the emperor to command the nobles, while Emperor Liu Xie, deals with the Lords and fights for the revival of the Han dynasty together with his followers.
Details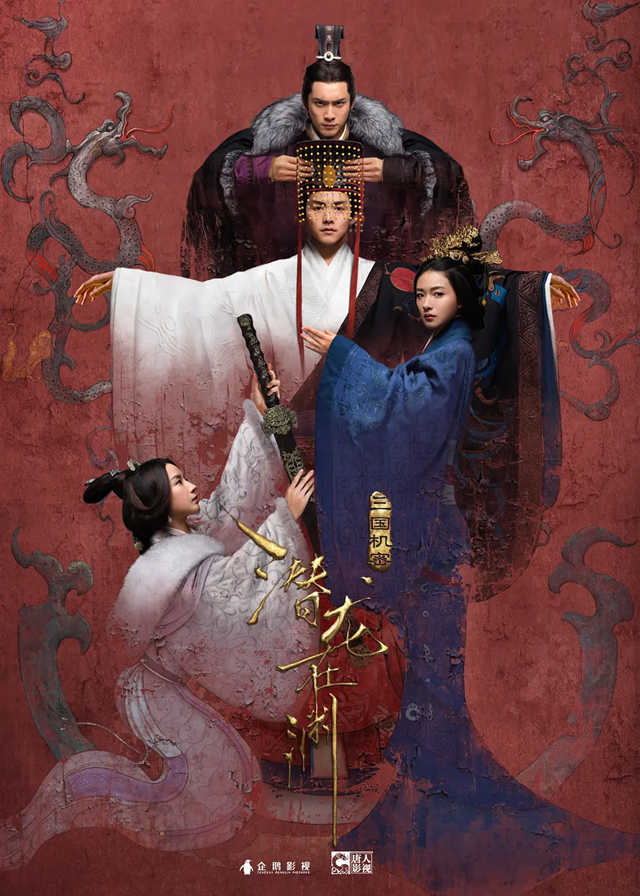 Cast
Synopsis
At the end of the Eastern Han Dynasty, Emperor Ling's favorite concubine Wang Meiren gave birth to twin sons. Because she was persecuted by Empress He, she claimed to have only one son, Liu Xie. While the other son, Liu Ping, was secretly taken outside the palace and raised up.
Eighteen years later, when the warlords were conquering each other and the puppet emperor Liu Xie was seriously ill, he ordered Liu Ping to return to the palace to replace himself and revive the Han dynasty.
Liu Ping, who has never known his own identity, and Sima Yi, who grew up together, entered the unknowable battlefield.
When the Cao group's cronies, such as Man Chong and Guo Jia, start to investigate Liu Ping's identity, Liu Ping resolved crises one after another with the help of Empress Fushou and others.
At the last moment, Liu Ping recognized that the change of an era was unchangeable, and he achieved the greatest victory by not fighting.
But Sima Yi, who had different political views and ruthless methods from him, embarked on a different way.
Finally, Liu Ping stabilized the peace in the Central Plains, started his medical career, and taught children with Fushou.
Reviews
You May Also Like
Related Posts