The Great Craftsman – Wallace Huo, Yang Mi
The Great Craftsman is a romantic drama directed by Jin Sha and Han Dong, led by Wallace Huo Jianhua and Yang Mi, with a special appearance by Zeng Jiang, co-starring Feng Lei, Jiang Hongbo, Zhang Junning, Ge Shimin, Zhang Shen, Qu Gaowei, Wang Xiao, Xu Rongzhen, Zhang Fan, and Zhang Yi.
The drama tells the story of a group of craftsmen in the Republic of China in the 1920s, represented by Shen Qinan and Fu Hanjun, who overcame many difficulties and doubts, persevered in their craftsmanship, achieved success in the field of building construction and design, and promoted the innovation and development of the Chinese construction industry.
Details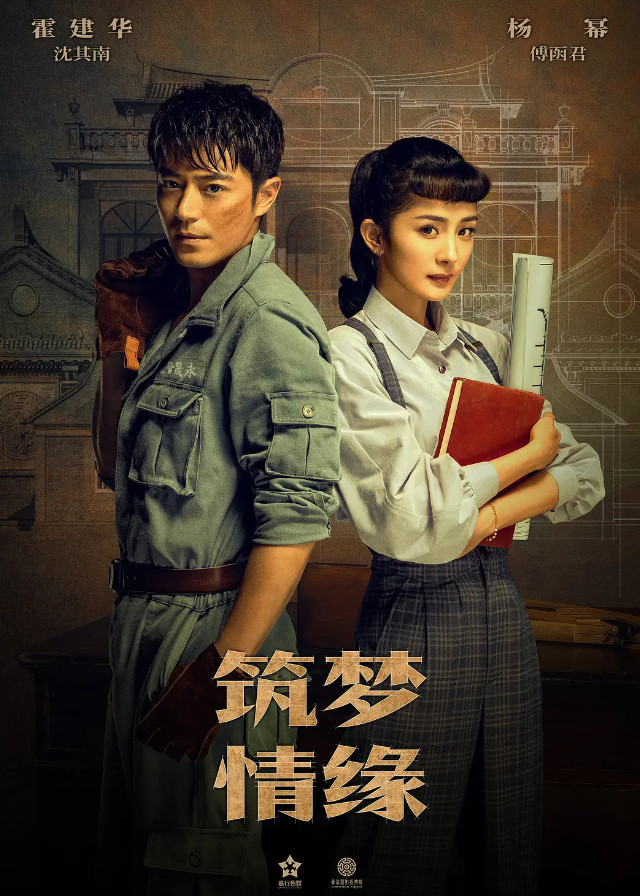 English Title: The Great Craftsman
Chinese Title: 筑梦情缘
Genre: Romance, Drama, Business
Tag: Rich Woman/Poor Man, Determined Female Lead, Revenge, Evil Step Brother, Poor Male Lead, Friends to Lovers
Episodes: 60
Duration: 45 min.
Director: Jin Sha, Han Dong
Writer: Yang Hanjun, Guo Yuqing
Producer: Gao Chen
Product Company: Jaywalk
Released Date: 2019-05-06
Watch On: MGTV, MGTV Drama Channel
Cast
Synopsis
In the early 1920s, when the warlords were ruling the country and people were living in poverty, the family of a young man, Shen Qinan, is suddenly struck by an unexpected disaster.
His father was killed in a smuggling conspiracy, his mother died during her escape, and the four siblings are separated after a treacherous escape to Shanghai.
Years later, the four siblings reunited after a lot of hardships.
In a time of turmoil, and internal and external troubles, Shen Qinan grew up in desperation. Under the influence of love and faith, he became a famous constructor of the Shanghai Bund.
During the brief period of Shanghai's great development, on the banks of the Huangpu River, Shen Qinan put his craftsmanship and the people first.
He worked tirelessly to transform the living environment of the shantytowns and dedicated himself to building low-cost housing.
He was determined to build strong and warm homes for the common people who were suffering from war.
When the war against Japan began, Shen Qinan uncovered the problem of jerry-building in the military fortifications and prevented further casualties in the war.
At the same time, he finally uncovered the truth about his father's smuggling case and clears his name.
Reviews
You May Also Like
Related Posts