Thank You Doctor – Yang Mi, Bai Yu
Thank You Doctor is a medical drama directed by Zhang Rui, written by Zhou Chong, and starring Yang Mi and Bai Yu.
The drama is based on the novel "ICU48小时 / 48 Hours in ICU" by Sheng Li.
Details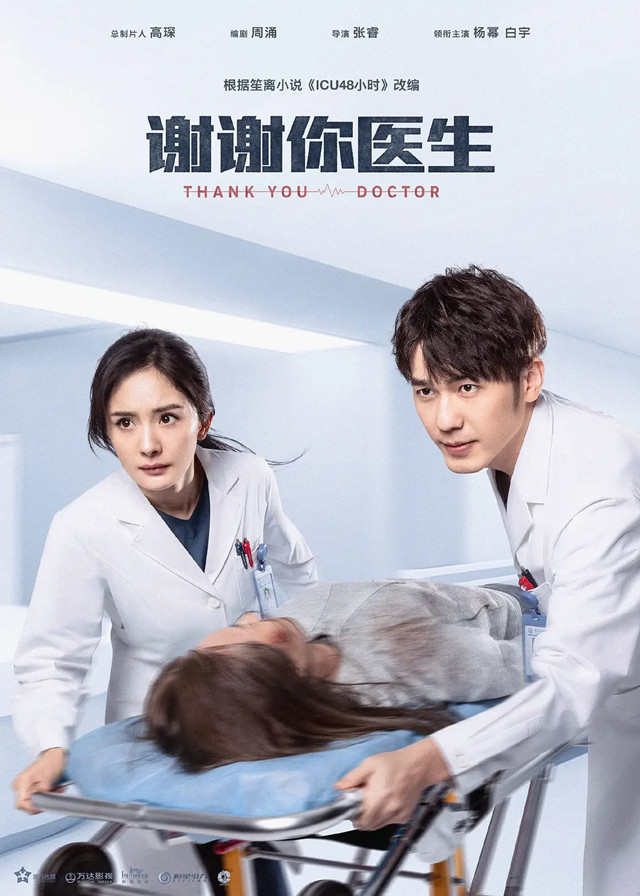 English Title: Thank You Doctor
Chinese Title: 谢谢你医生
Genre: Urban, Romance, Medical
Tag: Friends to Lovers, Smart Male Lead, Smart Female Lead, Doctor, Hospital Setting, Adoption
Episodes: 48
Duration: 45 min.
Director: Zhang Rui
Writer: Zhou Chong
Producer: Gao Chen
Product Company: Jaywalk Studio, Wanda Pictures, Im-Power Innovation Media Power, Stellar
Released Date: 2022-11-04
Broadcast Website: YoYo English Channel
Cast
Synopsis
Xiao Yan, an overseas doctor, comes to the emergency department of Tong Shan Hospital with the pain of losing her fiance, Lin Zhiyuan, and works with Dr. Bai Shu in the newly established EICU to treat one critical patient after another with superb medical skills.
The wild-looking Xiao Yan is as precise as a machine on the operating table, while the arrogant Bai Shu believes in survival because he has adopted the terminally ill Xiao Guang.
During the days and nights of medical procedures, they open their hearts and discover the similarities and shining points of each other.
The attitude of the director, Jiang Zhongjing, in the face of life and death makes them let go of their obsessions and preconceptions and accept each other as the most important people in their lives.
The doctors in the emergency department are touched by the concentrated life stories and emotional stories of the patients, and together they experienced the test of life and the torture of humanity.
All of them overcome their differences and overcome all difficulties to hold the last door of the battle for life.
Reviews
You May Also Like
Related Posts