My Bargain Queen – Wu Jinyan, Lin Gengxin
My Bargain Queen is a romantic comedy directed by Zhou Xiaopeng and Ma Ming, led by Lin Gengxin, Wu Jinyan, and Nicky Wu (Wu Qilong), co-starring Wang Herun, Ma Sichao, Song Yixing, Chen Xijun, Ai Xiaoqi.

The drama tells the story of Xia Qian, who was abandoned by her fiance without any reason and was determined to embark on a new career as a bargainer and befriended Sheng Zhening, the owner of Changsheng Hotel.

With very different personalities, they had a love-hate relationship both in work and life but were forced to join forces to solve mysteries one after another. They eventually learned to break the hard pretense and care for and trust each other.
Details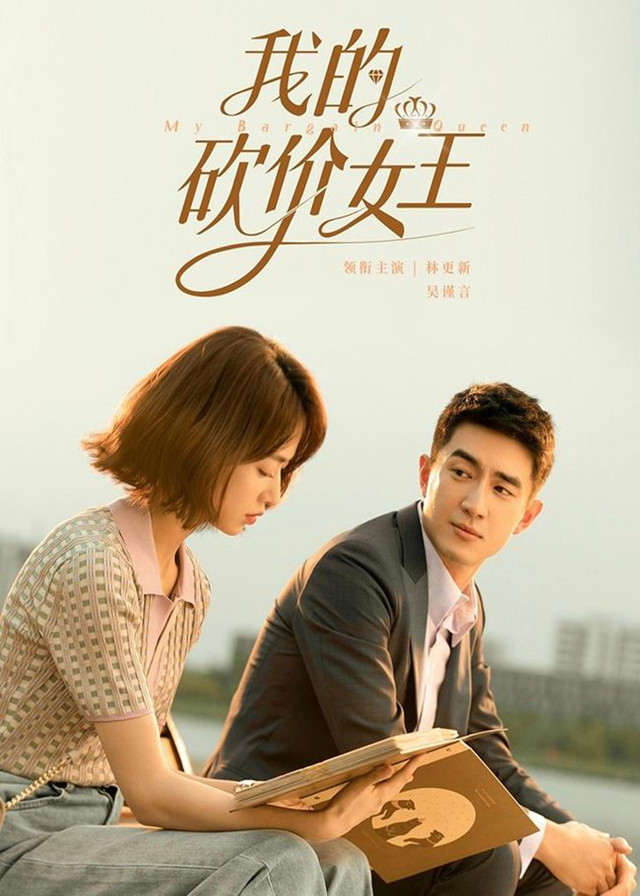 English Title: My Bargain Queen
Chinese Title: 我的砍价女王
Genre: Urban, Romance, Comedy, Business
Tag: Boss-Employee Relationship, Strong Female Lead, Strong Male Lead, Workplace Setting, Rivalry, E-commerce
Episodes: 40
Duration: 45 min.
Director: Zhou Xiaopeng, Lin Minxiang, Ma Ming
Writer: Yu Xiaoqin, Wu Damao
Producer: Lin Zike
Product Company: Jiangsu Strawbear Film Co., Ltd
Released Date: 2021-09-03
Watch On: Youku, Viki, youku.tv
Subtitle:
English, Chinese, Thai, Indonesian, Malay, Vietnamese, Spanish, Portuguese, Arabic, Croatian, Dutch, French, German, Hungarian, Italian, Polish, Romanian
Cast
Synopsis
Xia Qian befriended Sheng Zhening, the owner of Changsheng Hotel, at an engagement party. Because her fiance He Zhijun escaped from the wedding temporarily, Xia Qian, who was in a very bad mood, blamed Changsheng Hotel and Sheng Zhening for all the problems.
During the disagreement with Changsheng Hotel, Xia Qian found that superb insight and analytical ability can be of great help in bargaining. This opened a new path in life to her: bargaining on behalf of others as a business.
Xia Qian set up a bargaining company "Kan Kan Er Tan". Her company and Sheng Zhening's hotel had many business dealings. In the process, Sheng Zhening quite appreciated this rival, Xia Qian also changed her mind on Sheng Zhening gradually. The bargain company also gradually grew up.
At this time, Sheng Zhening fell into the trap of the shareholders and was expelled from the Changsheng Hotel. And He Zhijun also appeared in Xia Qian's life again. The fiancee of He Zhijun turned out to be Sheng Zhening's sister.
Xia Qian and Sheng Zhening understood each other and supported each other in their relationship and work. She eventually helped Sheng Zhening regain the hotel.
With the help of Sheng Zhening, Xia Qian finally forgave He Zhijun.
Reviews
You May Also Like
Related Posts