Something Just Like This – Huang Jingyu, Wu Jinyan
Something Just Like This is an urban romantic drama directed by Chen Feihong, starring Huang Jingyu, Wu Jinyan, and Xuan Lu.
Based on the novel "Du Jia Zhuan Chong / 独家专宠", the drama tells the inspiring story of Duan Ran, the son of a retail tycoon, and Qian Xixi, an "E-commerce live sE-commerce live streamingtreaming girl", who join forces to start their own business.
Details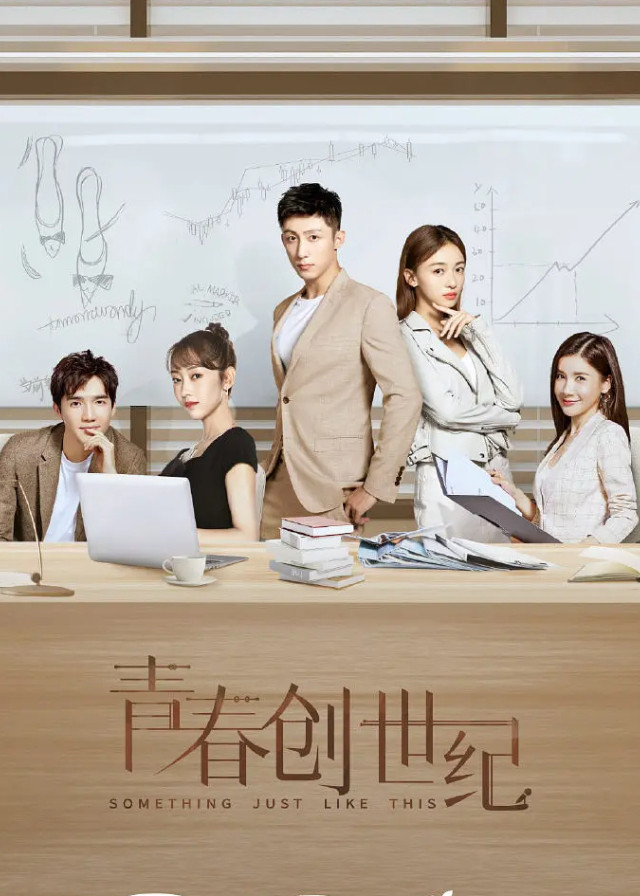 English Title: Something Just Like This
Chinese Title: 青春创世纪
Genre: Urban, Romance, Business
Tag: Friends to Lovers, Multiple Couples, Power Struggle, Rich Man/Poor Woman, Nice Male Lead, Hardworking Female Lead
Episodes: 47
Duration: 45 min.
Director: Chen Feihong
Writer: Lu Xiaojuan, Fu Yao, Wang Zhichao
Producer: Yang Bei, Zhou Hao, Sun Le, Chen Wei, Xu Li
Product Company: T.H ENTERTAINMENT, WANDA
Released Date: 2020-11-08
Broadcast Website: iQIYI, 爱奇艺
Cast
Synopsis
Qian Xixi, whose parents are divorced, grew up in the home of Duan Ran, a wealthy young man.
They grew up together as childhood sweethearts, but their personalities are very different because of their different family backgrounds.
By mistake, Qian Xixi comes into the E-commerce live streaming industry, while Duan Ran believes that the E-commerce live streaming industry will be the next economic hotspot. After working hard, he acquires the anchor company and becomes Qian Xixi's new boss.
After entering the industry, the arrogant Duan Ran discovers that the industry is far more complex than he could have imagined.
Qian Xixi is fully committed to the wave of Internet entrepreneurship but meets the superstar Jiang Zheyang, her classmate in high school, unexpectedly.
With the efforts of Qian Xixi, Jiang Zheyang saves Duan Ran's company.
At the same time, Duan Ran and Qian Xixi encounter many difficulties and challenges in their careers while being bound together in a relationship.
He grows up in the midst of adversity and eventually finds true love while realizing his own "Chinese dream".
Reviews
You May Also Like
Related Posts