All Out of Love – Wallace Chung, Ma Tianyu
All Out of Love is an urban romantic drama directed by Liu Junjie, starring Wallace Chung, Ma Tianyu, and Sun Yi.
The drama is adapted from Le Xiaomi's full-length novel of the same name, which tells the story of love and guardianship, love and companionship among Cheng Tianyou, Liang Sheng, and Jiang Sheng, spanning two decades.
Details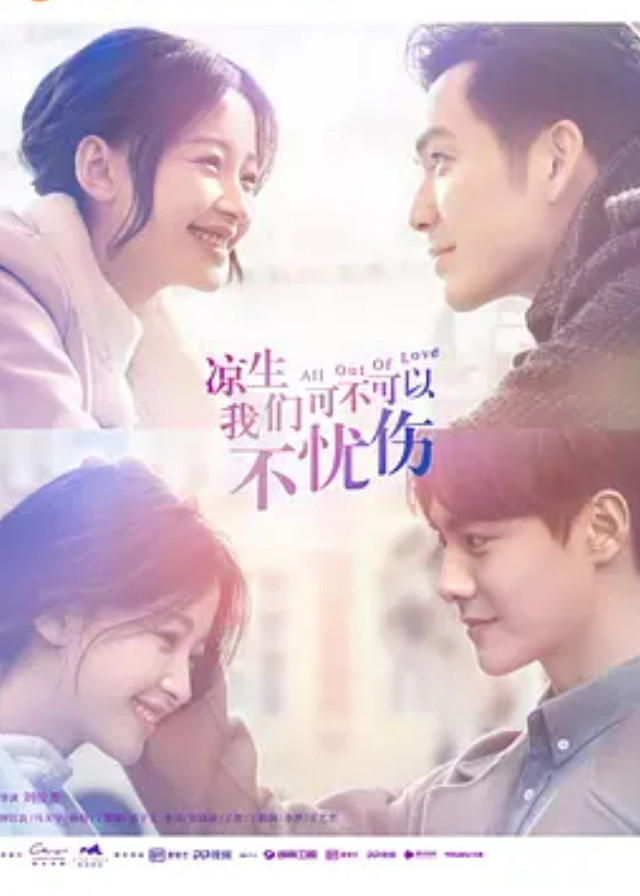 English Title: All Out of Love
Chinese Title: 凉生,我们可不可以不忧伤
Genre: Urban, Romance
Episodes: 70
Duration: 45 min.
Director: Liu Junjie
Writer: Liu Zhongwei
Producer: Liu Yingxuan
Released Date: 2018-09-17
Broadcast Website: Viki, China Zone
Cast
Synopsis
During the poor days of their childhood, Jiang Sheng and Liang Sheng were close to each other. Despite being bloodless siblings, they never left each other. Although they were short of material things, their spirits were immensely enriched.
They are both admitted to their ideal university. In a car accident, Liang Sheng disappears, thus uncovering the mystery of his origin.
Jiang Sheng painstakingly searches for Liang Sheng, Cheng Tianyou accompanies her and falls deeply in love with this ordinary and unusual girl.
Liang Sheng returns and becomes Cheng Tianyou's cousin, the intricate family relationship makes the lives of the three no longer calm.
Cheng Tianyou, unfortunately, loses his eyesight to save Jiang Sheng and leaves for Paris to protect her.
Liang Sheng recovers gradually and finally lets go of his burden, and reveals his love for Jiang Sheng, but Jiang Sheng rejects him.
After going through a lot of difficulties, Jiang Sheng truly understands the meaning of life and the true meaning of love, and bravely follows her heart.
Jiang Sheng goes far away to France.
After the ordeal, the people who love each other finally reap the benefits of love and faith.
Reviews
You May Also Like
Related Posts