Irreplaceable Love – Sun Yi, Bai Jingting
Irreplaceable Love is an urban youth drama directed by Lin Ke, led by Sun Yi and Bai Jingting, co-starring Zhu Jiaqi, Xia Yang, He Lei, Xue Haojing, Yang Yue, Zhong Weilun, and Du Gonghai.
The drama is based on the novel "Chu Chen, Shi Wo Gu Yi Wang Ji Ni/初晨,是我故意忘记你" written by Zi Yue, which tells the story of Li Luoshu, who lost his family when he was young and has been silently guarding his "sister" Li Chuyao, as well as the struggle of them and their friends from college graduation to the workplace.
Details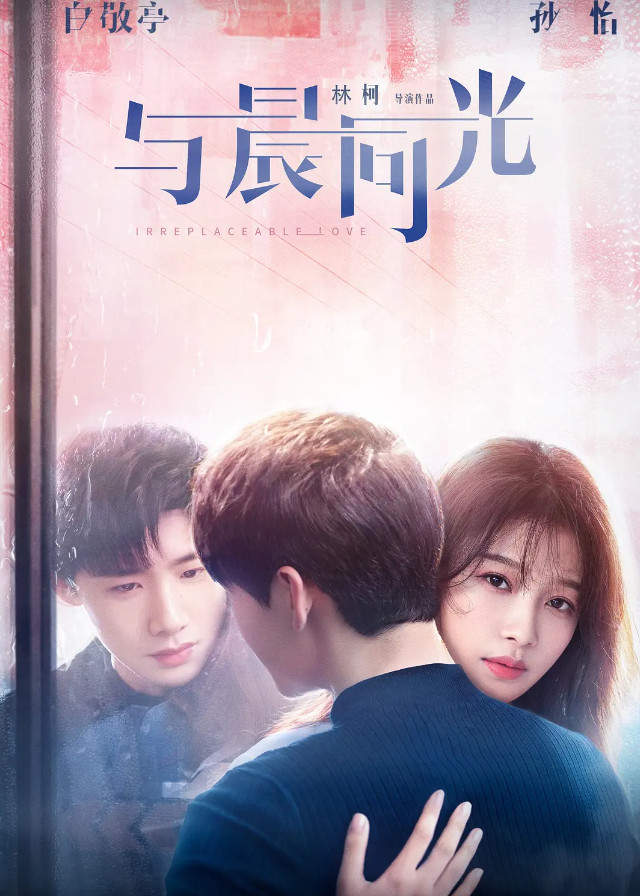 English Title: Irreplaceable Love
Chinese Title: 与晨同光
Genre: Urban, Youth, Romance, Drama, Life
Tag: Love Triangle, Lost Child, Tragic Past, Misunderstanding, Cohabitation, Older Woman/Younger Man
Episodes: 44
Duration: 45 min.
Director: Lin Ke
Writer: Ji Cong
Producer: Li Zixun, Liu Jia, Yan Ting
Released Date: 2020-11-27
Broadcast Website: Viki, YoYo Television Series Exclusive, YoYo English Channel
Cast
Synopsis
Li Chuyao was born into an ordinary family with a lovely younger brother, Chuchen, who was very close to her.
However, after winning the 3,000-metre running championship, Chuchen died in a fire at home.
Li's mother becomes crazy and eventually mistakes Li Luoshu, who follows Chuyao home, for Li Chuchen.
Li Luoshu, a good friend of Chuchen, enters the family as Chuchen in order to take care of the family.
With the help of Li Luoshu, Li's mother's health slowly improves. With the help of her "brother" Li Luoshu, Chuyao is able to look at her future.
Han Zimo's pursuit gives Chuyao a taste of love and when she makes up her mind to be with him, a sudden change in the Han family causes Chuyao to be betrayed by the lover, leaving her with a pile of debts as his fiancée.
To protect Chuyao, Li Luoshu is badly injured by a debt collector. To cure her brother, who is seriously injured, Li Chuyao is strong and courageous and takes on everything, walking through the darkest and most helpless days.
But Han Zimo, the man who abandoned her, reappears in her life.
This time, she does not hesitate to fall in love with Li Luoshu, who has always been by her side, but unexpectedly, they cannot escape from their responsibilities and have no choice but to part...
Reviews
You May Also Like
Related Posts
Chinese Dramas Like Irreplaceable Love

Bai Jingting and Song Yi Relationship is Revealed, Fans: Good Job!

The Relationship Between Bai Jingting And Sandra Ma Sichun Is True Or Not?

What's Bai Jingting and Tian Xiwei's Relationship? New Life Begins Gets Hurt The Most?

Sun Yi, Dong Zijian Announced Their Divorce

Bai Jingting, Sandra Ma Sichun Fall In Love In "You Are My Hero", Experiencing His First Screen Kiss

Bai Jingting, Angel Zhao Jinmai Bring The First Hit Drama Of The New Year

Does Bai Jingting Have A Girlfriend? What's His Ideal Type?

Bai Jingting Photos

Bai Jingting, Janice Wu Qian's CP Is Less Attractive Than Ni Dahong In "Octogenarian And The 90s"

Bai Jingting Dramas, Movies, and TV Shows List

Sun Yi Dramas, Movies, and TV Shows List