Be My Cat – Kevin Xiao, Tian Xiwei
Be My Cat is a costume fantasy web drama directed by Wu Qiang, Jiao Lili, and Man Chuangchuang, led by Xiao Kaizhong and Tian Xiwei, and co-starring Sun Xizhi, Wang Xiran, Zhang Guansen, Liu Jiaxi, Xu Qin, Mo Feiwanli, Liu Shuai, Xu Tianqi and Liu Fengqiao.
Details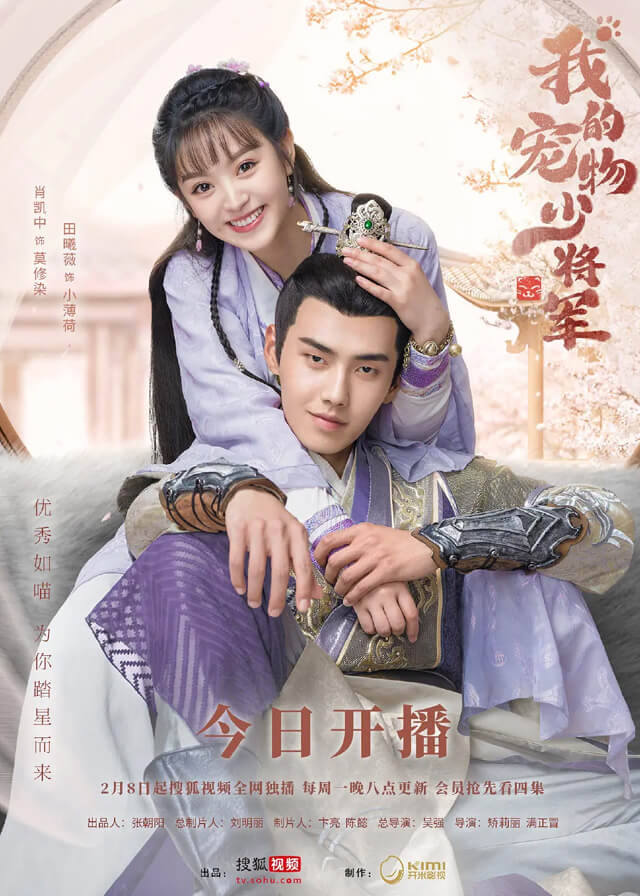 English Title: Be My Cat
Chinese Title: 我的宠物少将军
Genre: Historical, Romance, Fantasy, Adventure
Tag: Rich Man/Poor Woman, Contract Relationship, Love/Hate Relationship, Interspecies Romance, Sweet Male Lead, Bright Female Lead
Episodes: 16
Duration: 35 min.
Director: Wu Qiang, Jiao Lili, Man Chuangchuang
Writer: Xiong Jianan, Zhong Zuyao, He Yueguang, Chen Shan, Liu Yong
Producer: Liu Mingli, Bian Liang
Product Company: Sohu TV
Released Date: 2021-02-08
Broadcast Website: MGTV, KUKAN, Viki
Cast
Synopsis
Su Xiaohe inadvertently finds a "blue soul pearl" and awakens the prince of Meow Star from the DW galaxy.
The Meow Star Prince is transformed into the tall, handsome and mysterious Mo Xiuran(Xiao Kaizhong), and by chance, Su Xiaohe enters into a "master-servant contract", which leads to a super-concentrated sweet love that crosses galaxies and ethnic groups, and together they uncover the hidden secrets behind all this in the adventure.
In the adventure, they uncover the hidden secrets behind all this.
Reviews
You May Also Like
Related Posts