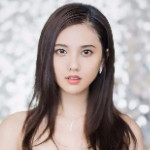 Jiang Peiyao dramas, movies, and TV shows list contains the best TV series, films of Jiang Peiyao and the ongoing and upcoming shows. The list will be updated continuously, bookmark this list to get the latest tv shows of Jiang Peiyao.
Jiang Peiyao Dramas List
TBA

#1

Urban, Medical, Drama

Zhang Wanyi, Jiang Peiyao

Chen Hui, a young doctor who was born with a communication disorder, studied at Puyun Hospital. Although Chen Hui has emotional retardation, he often uses his unique perspective and treatment ideas to solve problems in critical situations and even inspire his colleagues in time, becoming a driving force for these "ordinary" doctors to reflect on themselves and examine their self-worth. The drama series uses the fantastic doctors as a guide, providing viewers with a detailed picture of the tragedies and joys that occur in the hospital.

TBA

#2

Urban, Romance, Comedy

Dylan Wang, Bai Lu

A love story between a bossy CEO, Shi Yan, and a "foolish" female protagonist, Zheng Shuyi. They embark on a love journey due to a misunderstanding. Career-driven financial journalist Zheng Shuyi, who was determined to secure the front page, made great efforts to obtain an exclusive interview with Mingyu Yunchuang CEO Shi Yan. They left a deep impression on each other. Zheng Shuyi wrote several objective and concise reports through in-depth research on various industries, while Shi Yan continued to seek out potential and socially responsible start-ups for investment, hoping to give back to society. Shi Yan found that Zheng Shuyi's views conveyed through her reports always coincided with his own, and accepted her invitation to do a series of reports on Mingyu Yunchuang. Zheng Shuyi and Shi Yan analyzed the industry together, exchanged views, and used new media channels to bring the latest financial information to readers. They also faced various difficulties and challenges in the investment and interview process, and their hearts gradually approached each other in the back-and-forth exchange. In the end, Zheng Shuyi's career ambition to create an electronic magazine was realized, and Shi Yan led Mingyu Yunchuang to complete successful investments, opening up a new world for their careers and ultimately finding love together.

2023-03-27

#3

Urban, Romance, Sport

Leo Wu, Zhou Yutong

Liang You'an, a workplace elite who has reached a bottleneck in her life, and Song Sanchuan, an athlete who is used to riding the bench, join a tennis club by chance. One is a new club manager and the other is a badminton-turned-tennis player. They work together with their teammates to build a remarkable professional club against all odds. In the process, Liang You'an and Song Sanchuan gradually develop an affection for each other but also face conflicts from their ideas and experience. As the club develops, they surpass themselves and strengthen their trust as they take on challenges one after another, ultimately reaping the rewards of professional growth and beautiful love.

2021-03-11

#4

Romance, Urban, Military

Ma Sichun, Bai Jingting

During an emergency rescue training organized by the hospital and the police academy, special police elite Xing Kelei befriends a resident doctor, Mi Ka. As the contact increases, the relationship between them grows from the initial hostility caused by the misunderstanding to mutual understanding, and Xing Kelei has a crush on Mi Ka. The sudden earthquake shatters the peace of life. Mi Ka and Xing Kelei are ordered to go to the disaster area. They are devoted to their duties in the rescue work, perfectly illustrating the spirit and will of the public security police and people's doctors who are willing to die in the face of a national crisis. As the relief work progresses, Mi Ka sees the righteousness of the public security police in Xing Kelei, and Xing Kelei sees the kindness of the people's doctors in Mi Ka, thus understanding the duties and missions carried by each other. In the midst of the turmoil in Africa's country A, Mi Ka rushes to country A with a medical team in an emergency, but at that moment Kelei, who has become a member of the Chinese Peacekeeping Police Riot Squad, suddenly appears and works tacitly with Mi Ka, eventually successfully protecting the safety of the hospital. As a public security police officer and a doctor, they are in the same boat again, willing to build a city for each other, loyal and steadfast, guarding each other and the millions of people behind them.

2019-07-09

#5

Urban, Romance, Sport

Yang Zi, Li Xian

Han Shangyan meets Tong Nian, a soft and cute straight-A student by chance. The sunny and innocent Tong Nian falls in love with Han Shangyan at first sight. As the contact opportunities increase, Tong Nian is deeply attracted by Han Shangyan's dedication to his dream and his sense of responsibility to the young people in his team. Because Han Shangyan's dream is to lead his team to the world championship for China, he has been dedicated to his team for many years without any distractions. Tong Nian's thoughtfulness, understanding, support, and tolerance make Han Shangyan, who was not good at expressing his feelings, gradually open his mind to his former brothers and family and gain understanding. In the end, they confess their true feeling in the hearts and encourage each other to go on the road to each other's dreams hand in hand.
Related Posts