How Is Yukee Chen, Lin Yi's Chemistry? They Partner Sweetly In "Memory of Encaustic Tile"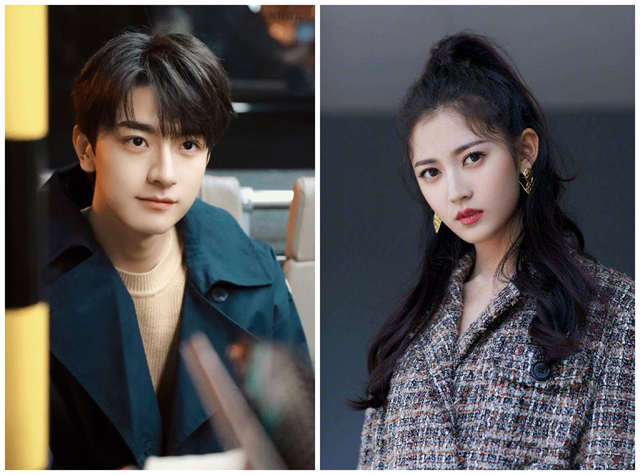 The youth drama "Memory of Encaustic Tile", led by Yukee Chen Yuqi and Lin Yi, started to be broadcast on January 26.
The drama is an urban youth drama directed by Tian Yu, starring Yukee Chen Yuqi, Lin Yi, Yan Zidong, Ma Li, Tang Xu, Fang Zibin, Yuan Ran, Tian Ai, Sun Kai, and so on.
It is based on the original novel of the same name and is set in the hutongs where the craftsmen for Cultural relics repair live. It tells the story of Shao Xue (Yukee Chen Yuqi), Zheng Sunian (Lin Yi), Zhang Qi (Yan Zidong), and other children of craftsmen.
They grew up together in the hutongs of Beijing and forged a deep friendship through the SARS epidemic, the death of their elders, and the demolition of ancient cities.
Shao Xue and Zheng Sunian have had a good relationship since childhood. After all the trials and tribulations, they finally got married.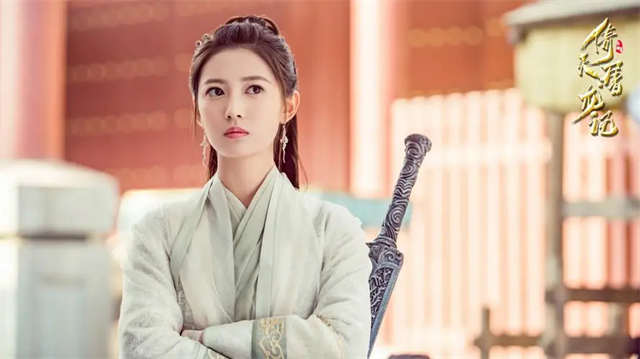 Yukee Chen Yuqi is a popular post-90s actress. She not only has a lovely appearance, but her acting skills are also very dynamic.
Although she did not study in a professional acting class, she is always working hard by trying a variety of different roles to sharpen her acting skills.
Whether in ancient martial arts drama, or historical suspense drama, she can easily manage, shaping the impressed roles one by one.
The young popular actress has acted in popular TV works such as "The Princess Wei Young ", "Ashes of Love" and "Heavenly Sword and Dragon Slaying Sabre".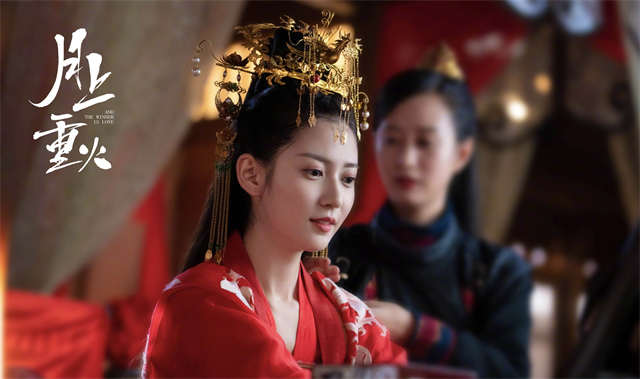 After that, Yukee Chen Yuqi takes the female leading role. But most of the time, she was starring in costume dramas such as "The Love Lasts Two Minds" and "And the Winner Is Love". And Yukee Chen Yuqi and Evan Li Yifeng's "Mirror: A Tale of Twin Cities" which is now also on the air.
However, in interviews, Yukee Chen has always expressed her desire to act in youthful school dramas.
Chen Yuqi was born in 1992 and is already 29 years old. She said she hopes to be able to act in campus youth drama, and it's a little too late if she doesn't.
In fact, it's not that Yukee Chen Yuqi has never acted in a youthful school drama. In "Fresh Teachers", Yukee Chen played the role of Chen Lin, a school charming with superior grades. But Chen Yuqi was not the female lead. The drama makes her dream come true.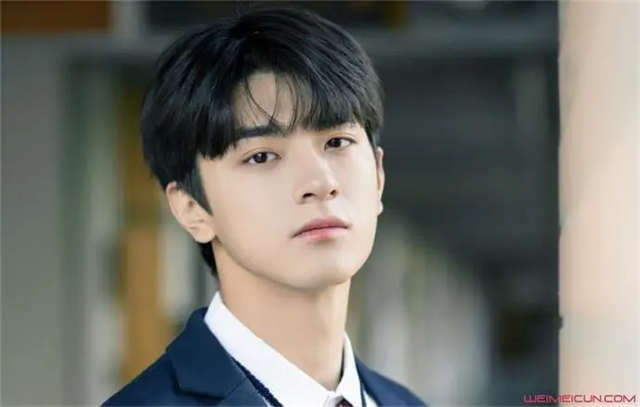 With "Put Your Head on My Shoulder", "Love Scenery" and other youth campus drama, Lin Yi has accumulated a lot of popularity.
His clean appearance and outstanding temperament make him "Prince Charming" in many female fans' hearts. The image of sunshine warms viewers deeply. He quite suits the role.
What's the chemistry will they show to viewers, we would find answers in the drama.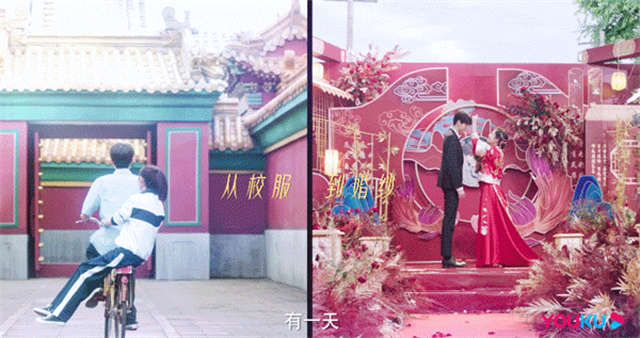 How is the relationship between Yukee Chen and Li Yi?
The interactions between Yukee Chen and Lin Yi are really lovable and cute! They mutually introduced each other on Weibo as childhood sweethearts.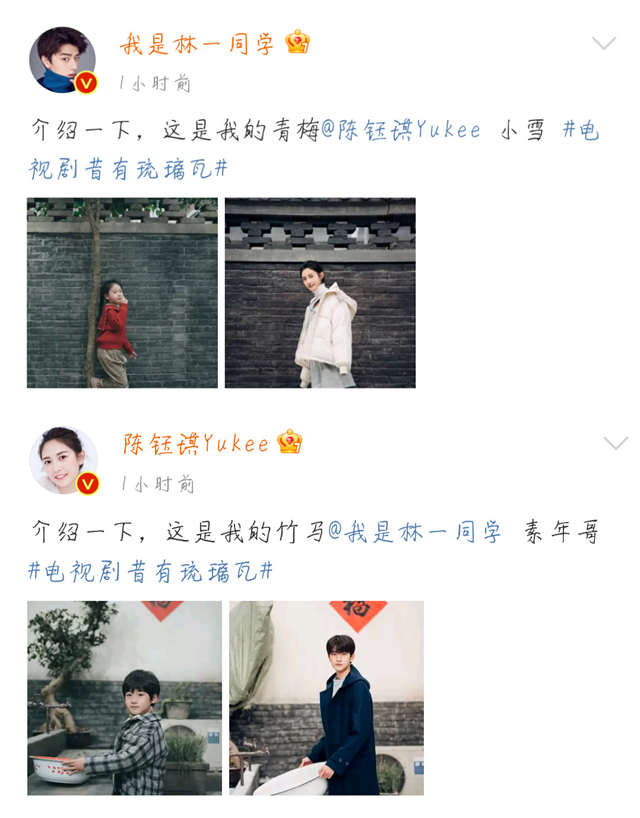 In the drama, they also have kissing scenes and look so perfect for each other.

Lin Yi and Yukee Chen both have introverted and shy characters. When shooting the promoted photo, there was not much interaction. But Yan Zidong is very lively, has been teasing Chen Yuqi, and even grabbed Chen Yuqi's hair braid, while Lin Yi is quietly looking at Yukee Chen with a doting look.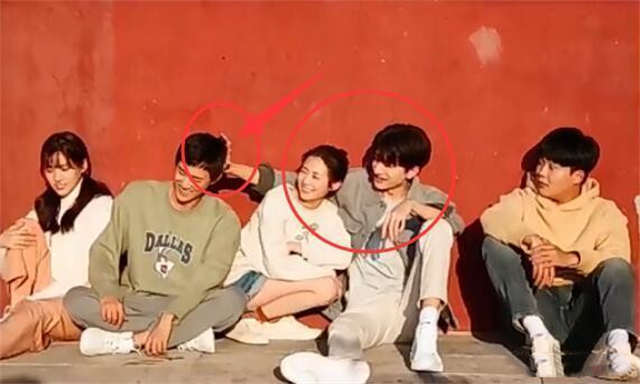 When sitting on the ground to take a group photo, Yukee Chen Yuqi half leaned in Lin. Lin Yi acted very "boyfriend", with a hand pushing away Yan Zidong's head. This boyfriend's exclusive move is very "possessive", inexplicably sweet.
Yukee Chen and Lin Yi are not the types of showing affection publicly, but a lot of their interactions are full of youthful pink bubbles. We have to say they do have great chemistry.
In addition, the drama assembles Yan Zidong, Tian Ai, Sun Kai, Bao Tianqi, and a number of good appearance young actors, it should be a visual feast.
The subject matter is relatively fresh, the plot is far-reaching. Are you looking forward to this drama "Memory of Encaustic Tile"?
Do you Like the childhood sweethearts formed by Li Yi and Yukee Chen Yuqi?
Related Posts