Memory of Encaustic Tile – Yukee Chen, Lin Yi
Memory of Encaustic Tile is an urban youth romantic drama directed by Tian Yu, starring Yukee Chen and Lin Yi, co-starring Yan Zidong, Ma Li, Tang Xu, Fang Zibin, Yuan Ran, Tian Ai, Sun Kai.

Based on the original novel, the drama tells a love story between a wandering translator and a restorer of cultural relics, set in the hutongs where the restorers live.
Details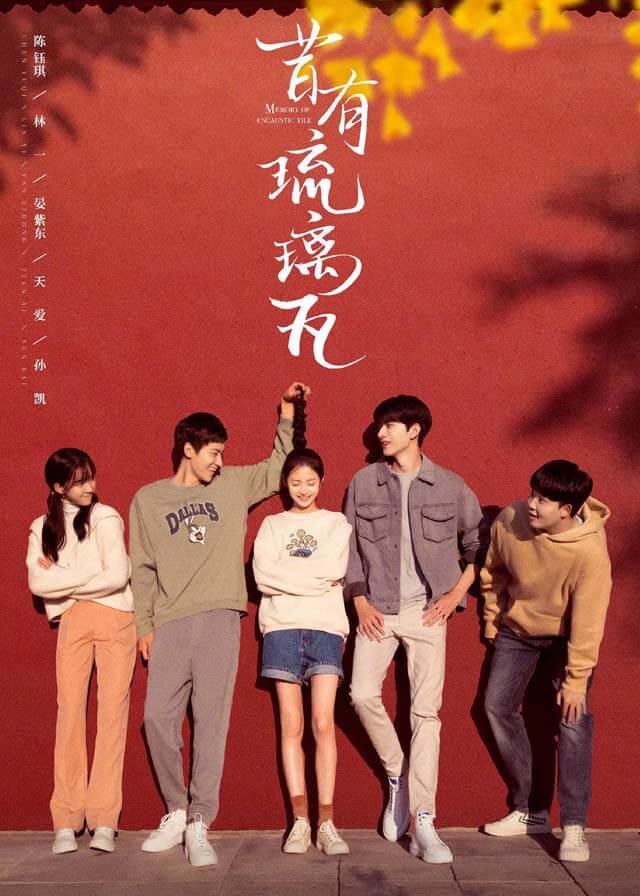 English Title: Memory of Encaustic Tile
Chinese Title: 昔有琉璃瓦
Genre: Urban, Romance, Youth
Tag: Coming of Age, Friends to Lovers, Childhood Connection, High School, Meet Again, Antiques
Episodes: 34
Duration: 45 min.
Director: Tian Yu
Writer: Meng Wenjing
Producer: Miao Meng
Product Company: Perfect World, YOUKU
Released Date: 2022-01-26
Watch On: Viki, Youku, youku.tv
Subtitle:
English, Chinese, Thai, Indonesian, Malay, Vietnamese, Spanish, Portuguese, Arabic, French, German, Greek, Hungarian, Italian, Polish, Romanian, Russian, Turkish
Cast
Synopsis
Shao Xue, Zheng Sunian, Zhang Qi, and several other children of heritage restoration craftsmen grew up together in the hutongs of Beijing, experiencing the SARS epidemic, the death of their elders, the demolition of the old city and others, and formed a deep friendship.
Shao Xue was influenced by Zheng Sunian's mother and chose to leave her hometown because she did not want to give up the unlimited possibilities of her future for love.
Zheng Sunian inherited the legacy of his elders and became a restorer of cultural relics, sensing time and gaining power in the immortal relics.
Zhang Qi was guaranteed admission in advance because of his talent in mathematics.
Even if the hearts were connected, the young Shao Xue and Zheng Sunian still went their separate ways because of their respective pursuits.
After years of separation, they meet again and get together in the end.
Reviews
You May Also Like
Related Posts