Love Scenery – Xu Lu, Lin Yi
Love Scenery is a youthful and inspirational drama directed by Qin Zhen, starring Xu Lu and Lin Yi, co-starring Hu Bing, Hu Yunhao, and Chong Danni.

The drama is based on the novel "明枪易躲,暗恋难防 / It's easy to hide from a gun, it's hard to defend against a secret love". It is an inspiring story about the mutual growth of Liang Chen, a positive singer, and Lu Jing, a senior e-sports student, and popular anchor.
Details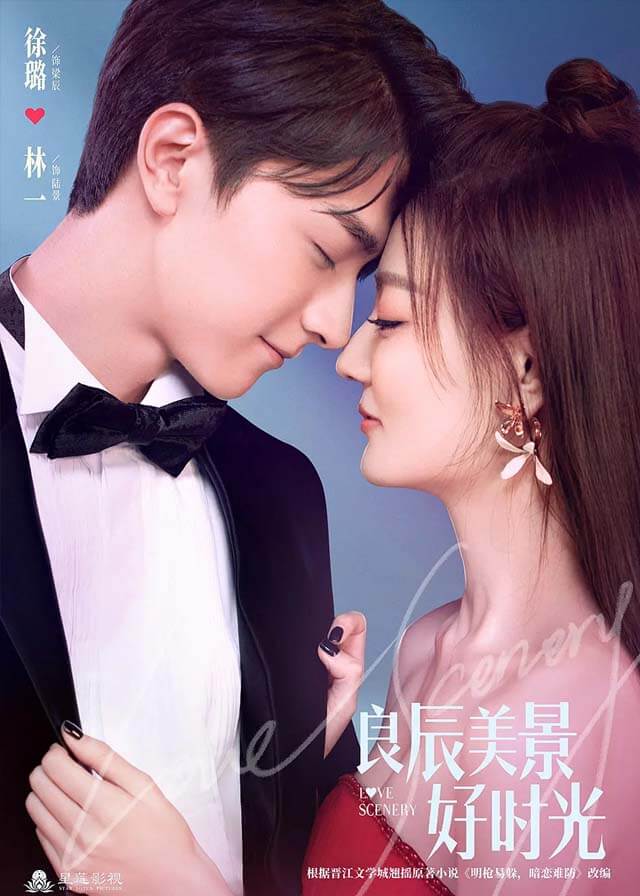 English Title: Love Scenery
Chinese Title: 良辰美景好时光
Genre: Youth, Romance
Tag: Older Woman/Younger Man, Esports, Friends to Lovers, First Love, Student, Male Chases Female First
Episodes: 31
Duration: 45 min.
Director: Qin Zhen
Writer: Xu Mengjia, Qin Wen, Luo Xiaoting, Qiao Yao
Producer: Fang Fang, Yang Bei, Tang Panjing, Yan Zheng, Yang Xiaoxin
Product Company: iQIYI, TencentVideo
Released Date: 2021-04-08
Boradcast Website: iQIYI, WeTV, TencentVideo
Cast
Synopsis
Liang Chen and Lu Jing devote themselves to their respective fields, using their professionalism to inspire and guide those who love them.
Liang Chen, who uses music to express "the best, the truest and the most beautiful", is dedicated to bringing good music to listeners.
Lu Jing, who is passionate about computer and big data research, has been highly recognized by the big data academic community through his research on human's various complex behaviors, psychological information and other massive data.
With his solid professionalism, Lu Jing positively influences the students around him and contributes to social data research.
Two strangers who are originally far from each other meet because of big data, and in the journey of pursuing their dreams, they keep getting closer to trust each other and harvest their own "good time" together.
By coincidence, they both participate in a research project of a psychological research institution – about human emergency response under a stressful environment.
Their physical and psychological reactions to the complex and diverse environments of the digital world are invaluable data samples.
In the "cloud collaboration" full of laughter and rewards, Liang Chen feels the fighting spirit and courage in Lu Jing, which makes her face the bottleneck of her career with the same persistence and determination.
You May Also Like
Related Posts