Angels Fall Sometimes – Lin Yi, Landy Li
Angels Fall Sometimes is a heartwarming realistic drama directed by Zhu Dongning, led by Landy Li and Lin Yi, co-starring Sun Tianyu, Li Xinran, Chen Ze, Wang Youjun, Xia Minghao, Gao Qing, and Xiong Wenwen, with special appearances by Liu Jun, Jiang Chao, Liu Jie, and Ren Luomin.
The drama tells the story of a young man, Lin Tuo, who has just entered society but has been diagnosed with ALS, and his girlfriend, An Zhique, who is by his side and will never leave him. They fight against the disease together and pursue the meaning of life.
Details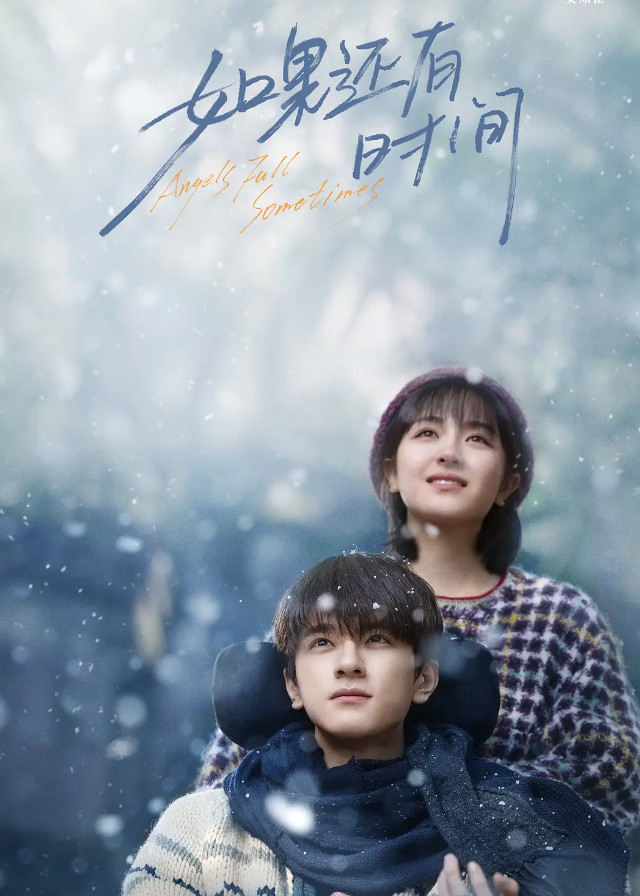 English Title: Angels Fall Sometimes
Chinese Title: 谢谢你温暖我
Other Titles: 如果还有时间
Genre: Romance, Life, Friendship
Episodes: 24
Duration: -
Director: Zhu Dongning
Writer: Cheng Xiaomao, Cheng Mengyan
Product Company: Tencent Penguin Pictures, T.H ENTERTAINMENT
Released Date: -
Broadcast Website: TencentVideo
Cast
Synopsis
Lin Tuo and An Zhique met at a job fair during the summer internship in their junior year. They fell in love with each other at the first sight.
After getting to know each other better, they decided to get together.
As graduation season approaches, they go from the "ivory tower" to society, taking part-time jobs, applying for jobs, and planning their future together.
Although the path of life did not go smoothly, with each other's encouragement, they gradually got on the right track.
When things seemed to be going smoothly, Lin Tuo was diagnosed with ALS.
The disease ended a seemingly ordinary but promising life for Lin Tuo.
His life was shortened, but with the warmth and love of his family, lovers, friends, and colleagues, Lin Tuo went from trying to give up to living with his terminal illness, and finally bravely challenged the disease.
The people around him and his friends are also inspired to re-examine their attitudes towards life and learn to cherish the present moment, deciding to live each day with no regrets and full of hope.
Reviews
You May Also Like
Related Posts