Love is Fate – Vin Zhang, Zheng He Hui Zi
Love is Fate is an urban youth romantic drama directed by Chen Linhai, Chen Guanlong, and Wang Wei, starring Zhang Binbin, Zheng Hei Hui Zi, Gao Yang, Kong Shuhang, Wang Zhifei, Wang Qingxiang, Jun Yu Shan Shan, Zhang Yingying and Wu Junchao.
The drama tells the story of Ma Ke'ai, the heiress of JR Hotel, who returns to China to inherit her family's business, but encounters a series of unexpected changes, in which she fights with her wits, solves the mystery one by one, and staged a romantic story of "princess meets gangster" with Xia Yuxing, a warm-hearted man.
Details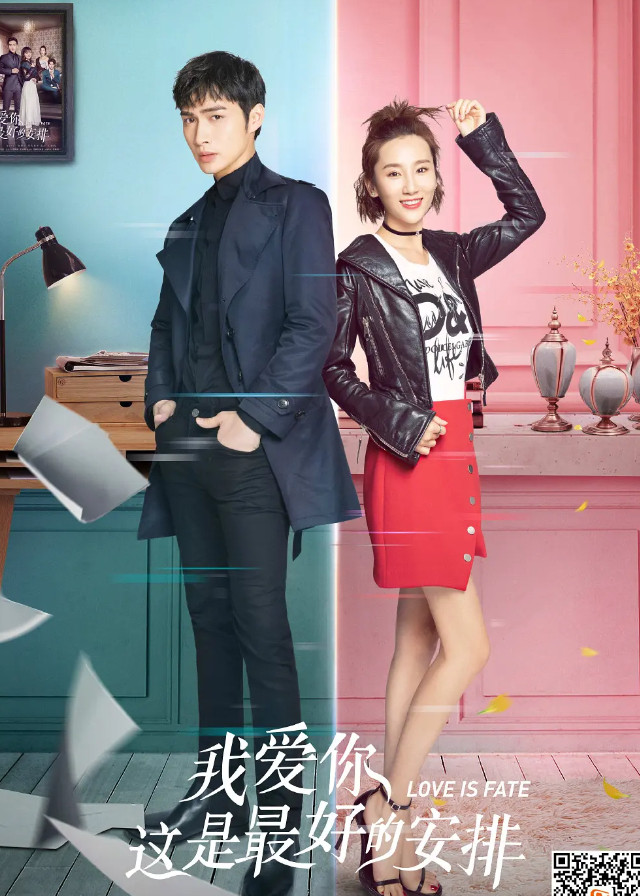 English Title: Love is Fate
Chinese Title: 我爱你,这是最好的安排
Genre: Youth, Romance
Tag: First Love, Multiple Couples, Tragic Past, Amnesia, Future seeing female lead, Boss-Employee Relationship
Episodes: 42
Duration: 45 min.
Director: Chen Linhai, Chen Guanlong, Wang Wei
Writer: Wang Lixuan, Liu Yimeng, Zhang Xueting, Zhou Jie
Producer: Wu Linli
Product Company: VISION POWER
Released Date: 2019-10-16
Broadcast Website: Viki, NewTV热播剧场 Hit Drama
Cast
Synopsis
The heiress of JR Hotel, Ma Ke'ai, is a wise and active rich girl with a special ability to predict the future.
In the process of inheriting the hotel, she meets Xia Yuxing, who is disguised as a "hotel experience master".
He is the only person she can't "read". What's more, every time she uses her precognitive powers, she gets a severe headache, but as long as he is with her, her head won't hurt.
They get entangled in a love affair and form an alliance to fight against the hotel's turmoil and the conspiracy behind it.
Reviews
You May Also Like
Related Posts