Song of the Moon – Vin Zhang Binbin, Xu Lu
Song of the Moon is a historical Xian Xia drama directed by Lin Jianlong, starring Zhang Binbin and Xu Lu, co-starring Wang Youshuo, Zheng Hehuizi, Wang Yilun, and Ma Yue.
 
The drama is adapted from Shu Ke's novel "奔月 / Ben Yue".
Details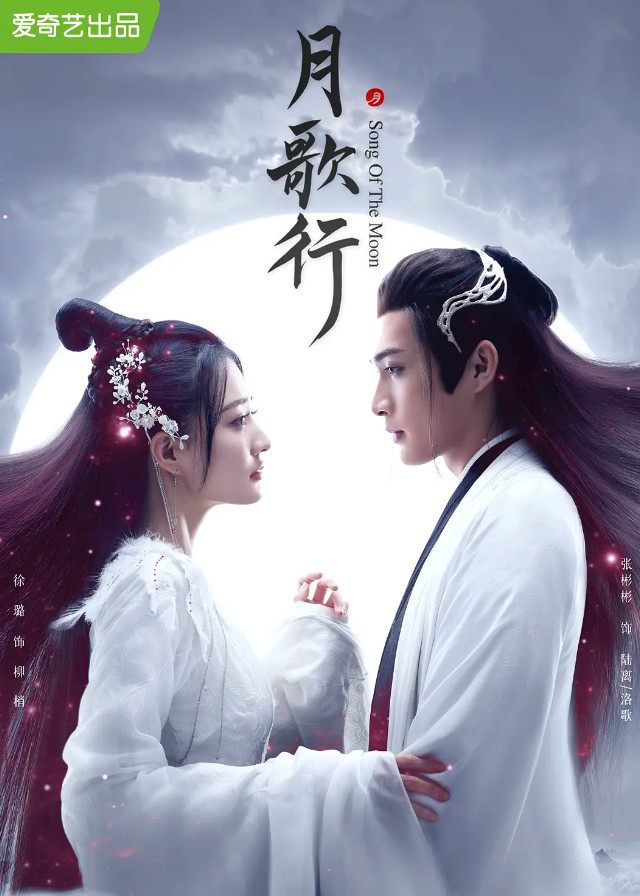 English Title: Song of the Moon
Chinese Title: 月歌行
Genre: Historical, Romance, Fantasy, Immortal
Tag: Xianxia, Reincarnated Lovers, Martial Arts, Demon, Adapted From A Novel
Episodes: 40
Duration: 45 min.
Director: Lin Jianlong
Writer: Dian Qian Huan, Ji Yue Jiao Jiao, Wang Jing
Product Company: iQIYI, Yide Culture
Released Date: 2022-12-15
Broadcast Website: iQIYI, 爱奇艺
Cast
Synopsis
When Liu Shao was young, she met a mysterious man and exchanged her future destiny for three days of fun.
Ten years later, the fate that was changed came as expected. The mysterious power in her body that she cannot control and the ensuing hunt down make Liu Shao take refuge in the mansion of Wu Yang Hou.
Lu Li, the teenager who joined the Wu Yang Hou with Liu Shao at the same time, has a similar appearance to the mystery man and is treated as a reliance by Liu Shao.
Lu Li thinks that Liu Shao is beautiful but simple and impulsive, he still helps her pass the test.
They go through all kinds of hardships, encounter jealousy and ostracism, but also gain the friendship of their sect fellow and befriend the demon He Na who is noble and gentle but bear 10,000 years curse.
Liu Shao is tough and brave, which gradually impresses Lu Li. After a few times of hardship, they develop a love feeling. At this point, Lu Li's true identity is revealed.
Like the others, he came for the mysterious power inside Liu Shao too. His approach and protection of Liu Shao were deliberate and had another purpose.
Lu Li withstands the pressure and proves his sincerity to Liu Shao. But when they got back on good terms, a bigger crisis came. In order to protect Liu Shao, Lu Li died in front of her.
When Liu Shao was grief-stricken, another man appeared, he is not only has the most powerful power in the world, but also with the exact same appearance as Lu Li.
Reviews
You May Also Like
Related Posts