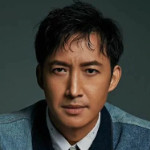 Wang Yang dramas, movies, and TV shows list contains the best TV series, films of Wang Yang and the ongoing and upcoming shows. The list will be updated continuously, bookmark this list to get the latest tv shows of Wang Yang.
Wang Yang Dramas List
2023-09-20

#1

Suspense, Thriller, Crime

Han Geng, Wei Daxun, Li Yitong

In 2021, in Jinhai, China, a game called "Spy Game" was becoming popular among young people. Little did anyone know that this game was actually created by the foreign intelligence organization known as "Night Mist". "Night Mist" used the game to secretly engage players in espionage activities under unknown circumstances and to recruit potential spies from among the players. The sinister influence of the game was quietly spreading in the city of Jinhai. At this time, Gao Tianyang (played by Han Geng), the head of the Intelligence Department of the Jinhai National Security Bureau, and intelligence agent Wu Xi (played by Zhou Fang), who was undercover in the game, cooperated to investigate a laboratory confidential theft case deeply rooted within the game. During their investigation, they discovered that Gao Tianyang's younger brother, Huang Zicheng (played by Wei Daxun), who grew up with him, was also deeply involved in the special agent game. Gao Tianyang and Wu Xi successfully rescued Huang Zicheng, who was caught up in the spy conspiracy. With his extensive experience in the game, Huang Zicheng became an informant for the National Security Bureau. During the game, Huang Zicheng met his partner, Yao Yao (played by Li Yitong), and the two of them embarked on a thrilling journey through the game together. Just as feelings started to develop between Huang Zicheng and Yao Yao, he unexpectedly discovered that their encounter from the beginning to the end was a deception, and Yao Yao turned out to be the bait used by spies to lure him in. The cruelty of the game gradually became apparent to everyone involved.

2023-08-14

#2

Urban, Romance, Life

Landy Li, Wang Yang, Wang Ju

After graduating, Li Mujia, a young girl who came to Beijing from another place (known as "Beipiao" in Chinese), entered one of the most renowned law firms in Beijing. Through her diligence and hard work, she went from being an administrative assistant to becoming a successful lawyer in her own right. She crossed paths with a business elite named Li Guang, and as they both rapidly grew in their careers, their relationship also faced numerous challenges. Meanwhile, her close friend Tian Rong struggled to find a job after graduation but ended up stumbling into the real estate industry, becoming a property agent. She hastily married a Beijing boy named Li Wanbing, and their marriage faced significant tests both in terms of profession and emotions. Despite encountering various setbacks, both couples found their true passions. From 2007 to 2019, these young women's pursuits and hopes in life underwent involuntary changes in the face of reality, but fortunately, after ten years of trials, they eventually found the sunny side of life, allowing them to continue their journey towards a brighter future.

2023-06-18

#3

Urban, Romance, Drama

Qin Lan, Wang Yang

Guan Wen, Jing Zhiqiu, and Chen Xuanxuan are three women with very different personalities who encounter problems and conflicts at their respective ages of 30. The mirror image reflects the painful point of the existence of women and their strong power to against the current in the face of crisis.

2023-03-16

#4

Suspense, Thriller, Drama

Song Jia, Wang Yang

In the course of solving a murder case, the heroine Ran Dongdong inadvertently discovers clues about her husband's cheating in marriage, so she has to solve both the case and the mystery of her relationship, and the psychological battle on two fronts unfolds simultaneously.

2023-02-09

#5

Historical, Suspense, Thriller

Zhang Ruoyun, Wang Yang, Qi Wei

Shuai Jiamo, a man obsessed with mathematics, stumbles upon a historical problem in Jinhua County. His attempts to rectify the mistake are frequently blocked and lead to a game between various interest groups.

2022-08-25

#6

Crime, Suspense, Action

Huang Jingyu, Tony Yang, Gai Yuexi

During the investigation of a shooting case at a suburban villa, Chang Zheng, deputy head of the criminal police brigade, locks up the suspect Zhao Pengxiang. Unexpectedly he Is involved in the death of Zhao Pengcheng, the prosecutor and the second son of the Zhao family, and becomes a wanted criminal. With the help of a secret investigation team dispatched by the Ministry of Public Security to investigate the truth, Chang Zheng not only faces confrontation with his relatives and loved ones but also discovers his true identity. In the end, he abandons his kinship and chooses justice, and works with the Ministry of Public Security's secret investigation team to catch the criminals.

2022-07-27

#7

Action, Suspense, Adventure

Xu Kai, Zhong Chuxi

During the Republican of China period, Ding Yunqi, a gifted and kind-hearted man, stumbles upon the secret of Kunlun Mountain during the investigation of his father's strange disappearance. Thus he was involved in the conspiracy plan of Luo Yunsong, a warlord who is trying to take possession of the treasure of Kunlun Mountain and sell cultural relics. During the investigation, Ding Yunqi wisely fights the warlords, resolves a series of dangers and intrigues, experiences love, friendship, trust, and betrayal, and finally finds the treasure in Kunlun Mountain, helps Luo Yunsong find his long-lost sister, puts him on the right path, and captures the real originator behind all this. Ding Yunqi also eventually grew into a wise leader, and inherited his brother's legacy, shouldering the important task of guarding the miracle of Kunlun Mountain.

2022-01-28

#8

Life, Family, Drama

Lei Jiayin, Xin Baiqing, Song Jia

In the late 1970s, a family with the surname Zhou lived in the "Guang Zhi Pian" Community of a northern capital city. The father, Zhou Zhigang, participated in the construction of the "Da San Xian" in the southwest. The eldest son, Zhou Bingyi, responded to the national call and became one of the first groups of youths to go to the countryside. The eldest daughter, Zhou Rong, followed her poet husband to the countryside in Guizhou, leaving only the youngest brother, Zhou Bingkun, and Zhou's mother to depend on each other. The fate of the Zhou family was intertwined with the changes of the times during the fifty years of their lives. After graduating from university, Zhou Bingyi joined politics and experienced a career in the midst of sweeping reforms. Zhou Rong received her doctorate and stayed in school as a teacher, but had a difficult love life and lived in France for twelve years by mistake. Zhou Bingkun and Zheng Juan, a beautiful and unfortunate girl, grow up together through his own efforts from a worker to a literary artist, experience the pain of being laid off and the challenge of "doing business", and support their neighbors and friends to move forward together in their ordinary years. While fulfilling their respective missions in life, the family also wrote an epic poem about the lives of contemporary Chinese people.

2022-01-18

#9

Urban, Life

Wallace Chung, Li Xiaoran

A single mother, Tan Jing lives with her son, Sun Ping, who suffers from congenital heart disease. In order to save money for her son's surgery, Tal Jing works hard and lives frugally. Despite the hardships of life, she is not discontented and remains independent and strong, cherishing her ordinary life and raising Sun Ping to be lovable and understanding. Nie Yusheng, a cardiac surgeon, was preparing a CM program to help children with precocious heart disease and selected Sun Ping to be the first child to benefit from the program. During the visit, Nie Yusheng discovered that the mother of the child was his lover, Tal Jing, seven years ago. During the treatment process, Nie Yusheng was still deeply attracted by the accumulated beauty of Taljing's resilience and bravery and was also impressed by Sun Ping's lovely understanding. Life and time gave both of them a test and allowed them to face each other's love more maturely. In the end, Sun Ping was successfully treated, Tan Jing had her own business, and Nie Yusheng's CM project was successfully promoted, and they finally ushered in a happy and fulfilling outcome.

2021-10-21

#10

Urban, Business, Political

Jin Dong, Yan Ni, Huang Zhizhong

Founded in the 1930s, Huafu was one of the first state-owned enterprises in New China and grew into a comprehensive central enterprise group after the reform and opening up. While Huafu was about to celebrate its 80th birthday, its subsidiary company, Jingzhou Huafu, was in great difficulties, and Lin Manjiang, the chairman of Huafu, sent Qi Benan to Jingzhou to help the company get out of trouble. When Qi Benan arrived, he found that the problems of Jingzhou Huafu came from both the changes of the market environment and its own management problems. On the one hand, he had to unite Shi Hongxing, Niu Junjie, and others, resolve the original conflicts between them, rationalize the internal relations of the enterprise and restructure the company. On the other hand, he also had to seek the support of the municipal party secretary to deal with the relationship between being a central enterprise and the local government. In this process, Qi Ben'an's original intention remained unchanged and he steadfastly took the civilized development road of production development and good ecology, which eventually brought Jingzhou Huafu out of the predicament and also accumulated useful experience for the reform of state-owned enterprises and the transformation and development of resource-based cities.

2021-07-11

#11

Urban, Romance, Friendship

Lan Yingying, Gina Jin, Chuo Ni

In a restaurant called "Crossroad Bistro", five girls with different personalities and different backgrounds are experiences struggled with their careers. While struggling, they experienced setbacks, gained friendships and love, and grew and became more mature.

2021-06-07

#12

Political, War, Crime

Zhu Yilong, Tong Yao, Wang Zhiwen

In 1936, a young Renaissance Society cadre training class participant, Lin Nansheng, was taken to Shanghai by Chen Moqun, the Shanghai district chief of the Renaissance Society. Chen Moqun got a contact site of the Shanghai underground from a traitor and analyzed that Zhu Yizhen, a student of HJU, was the liaison of the Shanghai Committee of the Communist Party. Chen Moqun asks Lin Nanshang to get close to Zhu Yizhen and infiltrate into the underground party. In the process of carrying out his assignment, Lin Nansheng is constantly attracted by the sense of mission and fearless sacrifice of Gu Shenyan, Ji Zhongyuan, Zhu Yizhen, and other communists for the country and the people. Then he thinks deeply about the chaos of Kuomintang and social reality. Lin Nansheng was brave and resolute in the struggle against the intruder and the traitor, and he fought with the Communists for the overall national interest at stake. After nearly a decade of recognition and choice, on the eve of victory in the anti-Japanese war, Lin Nansheng grew up to be a Communist. In the following war of liberation, by his special status in the military spy organization, he provided great help to the underground party at some critical moments, making an important contribution to the founding of New China.

2021-03-11

#13

Romance, Urban, Military

Ma Sichun, Bai Jingting

During an emergency rescue training organized by the hospital and the police academy, special police elite Xing Kelei befriends a resident doctor, Mi Ka. As the contact increases, the relationship between them grows from the initial hostility caused by the misunderstanding to mutual understanding, and Xing Kelei has a crush on Mi Ka. The sudden earthquake shatters the peace of life. Mi Ka and Xing Kelei are ordered to go to the disaster area. They are devoted to their duties in the rescue work, perfectly illustrating the spirit and will of the public security police and people's doctors who are willing to die in the face of a national crisis. As the relief work progresses, Mi Ka sees the righteousness of the public security police in Xing Kelei, and Xing Kelei sees the kindness of the people's doctors in Mi Ka, thus understanding the duties and missions carried by each other. In the midst of the turmoil in Africa's country A, Mi Ka rushes to country A with a medical team in an emergency, but at that moment Kelei, who has become a member of the Chinese Peacekeeping Police Riot Squad, suddenly appears and works tacitly with Mi Ka, eventually successfully protecting the safety of the hospital. As a public security police officer and a doctor, they are in the same boat again, willing to build a city for each other, loyal and steadfast, guarding each other and the millions of people behind them.

2019-11-26

#14

Historical, Suspense, Fantasy

Zhang Ruoyun, Li Qin, Chen Daoming

Zhang Qing, a student of literary history at a university, was well versed in classical masterpieces, but his thesis proposition of analyzing ancient literary history with modern concepts was not approved by Professor Ye. In order to make Professor Ye his graduate advisor, Zhang Qing decided to further elaborate on the point he wanted to make by writing a novel. In his novel, Fan Xian, a teenager with a mysterious birth, has been living with his grandmother in the small seaside town of Tanzhou since he was a child. With the sudden visit of a teacher, his seemingly peaceful life began to face a number of crises and trials. Under the guidance of the mysterious teacher and a blindfolded guardian, Fan Xian became familiar with the medicinal properties of medicine, practiced and refined his martial arts, and then solved many dangerous situations one after another. Curious about the mystery of his birth, Fan Xian left Tanzhou and went to the capital. In the capital, Fan Xian experienced the warmth and coldness of the world and kept his insistence on justice and kindness, writing a glorious life legend.

2018-08-29

#15

Romance, Comedy

Xu Lu, Yang Le

Gao Xing is mistaken for a boy by people; her father, a barista, died ten years ago, leaving behind a coffee diary written over his years of work. Gao Xing's dream is to follow in her father's footsteps and become a great barista. But after her father's death, Gao Xing, her sister, and her mother are living in poverty. In order to pay off her debts, she applies for a job at the newly opened Prince Café near her home. The owner, Jiang Shangwu, wants to open a specialty cafe, so she cannot disclose the fact that she is a girl. To her surprise, she becomes friends with the overbearing CEO, Jiang Shangwu. At the same time, she befriends Jiang Shangwu's cousin Qin Zhemo, the gentle, warm-hearted president of the White Deer Café, who is distressed by his girlfriend Han Xiaoxiao's departure. When Han Xiaoxiao returns and begs for a reunion, Gao Xing provides Qin Zhemo with advice to ease his troubles. Gao Xing and Jiang Shangwu, Han Xiaoxiao, and Qin Zhemo, the two pairs of lovers who have experienced emotional tangles and career ups and downs, have both grown up. Gao Xing also becomes a barista through her own efforts.

2018-07-05

#16

Fantasy, Romance, Comedy

Elvis Han, Hu Bingqing, Grace Guei

70-year-old Shen Mengjun has been troubled recently: her son failed in his business and asked her to help him pay off his debts; her daughter is about to get married and is waiting for her to pay for a house; she was given money for a demolition project but was cheated out of it; Shen Mengjun asked her old classmate Chen Yumei to lend her money and was taunted instead. However, her partner Xiang Dahai, who has never cared about family matters and has been a "good man" all his life, still accepts requests for money from relatives and friends. After a quarrel with Xiang Dahai, Shen Mengjun swallows half a bottle of "sleeping pills" in anger but accidentally returns back to her twenties. The young Shen Mengjun is determined to live for herself. She becomes close friends with her granddaughter Xiang Xinran, and together they participate in a music talent contest. Because she is beautiful and capable, she is loved by many young men. At this point, her partner Xiang Hai discovers the secret of the "sleeping pill". Seeing that Mengjun is being courted by someone else, he eats the rest of the pill. When he wakes up, the old man who used to be so slow has turned into a "fresh" with tense muscles. The younger Xiang Dahai joins the contest as expected, and becomes a rival to Mengjun. Although they both look young and beautiful, their mind is still in their old age and are causing a lot of jokes. They don't want anyone to know about their relationship, but the familiarity that comes with being married for fifty years cannot be hidden, and this leads to many misunderstandings. Even Chen Yumei, an old classmate who had long been suspicious of them, kept giving pressure. The marathon was so close to the finish line, only to be kicked back to the start and have to run it all over again. Everything has to be experienced again, but can these two 70-year-old hearts really handle the life of a 20-year-old?
Wang Yang Movies List
2023-09-28

#1

War, Drama

Xin Baiqing, Zhu Yilong, Zhang Zifeng

In the early years of its founding in 1949, the People's Republic of China faced both internal and external challenges. Since the outbreak of the Korean War, the U.S. military had repeatedly provoked incidents along the Sino-Korean border, resulting in devastating bombings that affected civilians. In order to protect the hard-won peace and ensure long-term stability, in October 1950, the Chinese People's Volunteer Army entered the Korean Peninsula, marking the beginning of the "Chinese People's War of Resistance Against U.S. Aggression and Aid to Korea." This was a "war of the whole nation" where on the political stage, Mao Zedong and Joseph Stalin negotiated and strategized to safeguard national interests; on the Korean battlefield, despite the significant disparity in military strength, the Chinese forces achieved victory through heroic sacrifices; on the diplomatic front, the People's Republic of China's delegation made its debut at the United Nations, earning international respect for China's new voice; within the country, people from all walks of life united in supporting the front lines, enthusiastically donating money and goods. The New China, not yielding an inch of territory, displayed its national pride; the new generation, full of enthusiasm, was determined to protect their homeland.
Related Posts