The Great War – Xin Baiqing, Zhu Yilong
The Great War is a war film directed by Chen Kaige, led by Xin Baiqing, Zhu Yilong, Zhang Zifeng, Arthur Chen, Zhu Yawen, and Xiao Yang, co-starring Zhang Youhao, Ou Hao, Wei Chen, Yin Fang, and Wei Daxun.
The film primarily revolves around the ensemble of volunteers in the People's Liberation Army and offers a panoramic portrayal of the heroic sons and daughters defending their homeland on various fronts during the first anniversary of the founding of the People's Republic of China. It narrates the grand epic of the three-years of Resisting American Aggression and Aid Korea.
Details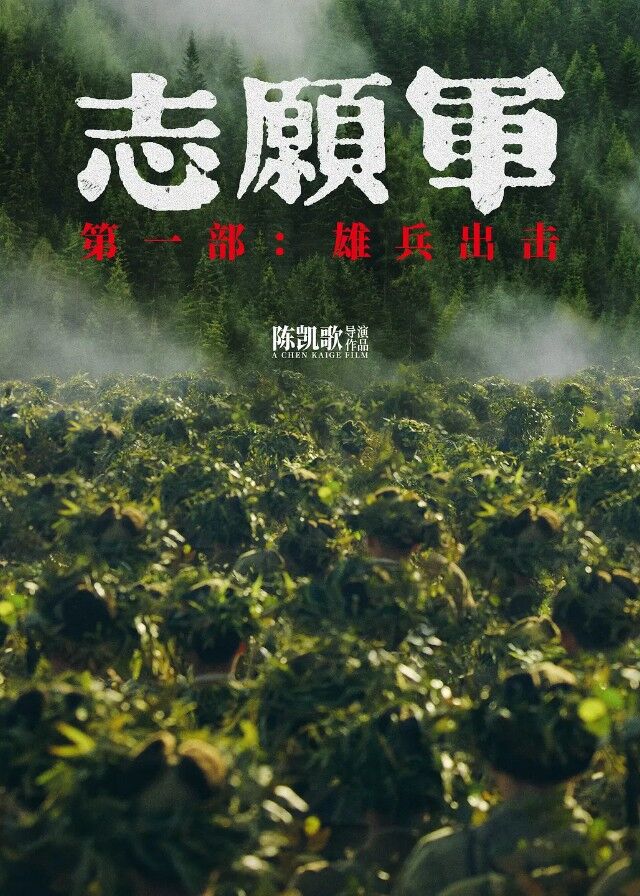 English Title: The Great War
Chinese Title: 志愿军:雄兵出击
Other Titles: Volunteers: Xiongbing Attack, 伟大的胜利, 伟大的胜利(上), 伟大的战争·抗美援朝, 伟大的战争·保家卫国, 战与祀
Genre: War, Drama
Duration: 139 min.
Director: Chen Kaige
Writer: Huang Jianxin, Liu Jianwei
Producer: Fu Ruoqing, Chen Hong
Released Date: 2023-09-28
Boradcast Website: -
Cast
Synopsis
In the early years of its founding in 1949, the People's Republic of China faced both internal and external challenges. Since the outbreak of the Korean War, the U.S. military had repeatedly provoked incidents along the Sino-Korean border, resulting in devastating bombings that affected civilians.
In order to protect the hard-won peace and ensure long-term stability, in October 1950, the Chinese People's Volunteer Army entered the Korean Peninsula, marking the beginning of the "Chinese People's War of Resistance Against U.S. Aggression and Aid to Korea."
This was a "war of the whole nation" where on the political stage, Mao Zedong and Joseph Stalin negotiated and strategized to safeguard national interests; on the Korean battlefield, despite the significant disparity in military strength, the Chinese forces achieved victory through heroic sacrifices; on the diplomatic front, the People's Republic of China's delegation made its debut at the United Nations, earning international respect for China's new voice; within the country, people from all walks of life united in supporting the front lines, enthusiastically donating money and goods.
The New China, not yielding an inch of territory, displayed its national pride; the new generation, full of enthusiasm, was determined to protect their homeland.
Reviews
You May Also Like
Related Posts
How is Arthur Chen Feiyu and Zhang Jingyi's Relationship?

Ouyang Nana, Zhai Zilu Relationship was Exposed?

Arthur Chen Feiyu's Girlfriend - Cheng Xiao Or Ouyang Nana?

Zhu Yilong's Wife Was Exposed? His Being Married And Having A Child Rumor Leads A Controversy

Is Arthur Chen Ouyang Nana's Boyfriend?

Arthur Chen Feiyu Is Dating His Fansite Administrator?

Yan Xujia, Zhang Zifeng Are Dating Each other?

Arthur Chen Photos

Arthur Chen Feiyu Studio Denied Rumors of Being A "The Other Man"

Arthur Chen Feiyu's Studio Denys The Relationship With Ouyang Nana, Denys Throwing Mud On Others

Zhu Yilong's "Infinite Depth" With Powerful Cast Is Undershooting

Arthur Chen Dramas, Movies, and TV Shows List

Xiao Yang Dramas, Movies, and TV Shows List

Xin Baiqing Dramas, Movies, and TV Shows List

Zhu Yawen Dramas, Movies, and TV Shows List

Zhang Zifeng Dramas, Movies, and TV Shows List

Zhu Yilong Dramas, Movies, and TV Shows List