A Lifelong Journey – Lei Jiayin, Xin Baiqing
A Lifelong Journey is a realistic drama directed and executive produced by Li Lu, led by Lei Jiayin, Xin Baiqing, Song Jia, and Yin Tao, and co-starring Ding Yongdai, Cheng Taishen, Sarina, Song Chunli, Zhang Kaili, Yu Zhen, Zhang Ruihan, Feng Lei, Wang Yang, Sui Junbo, Bai Zhidi, Huang Xiaolei, Hu Lianxin, and Wu Xingjian.

Based on Liang Xiaosheng's novel of the same name, the drama depicts the ups and downs of the lives of a dozen ordinary people over a period of nearly 50 years, from the perspective of three generations of a Zhou family living in a northern provincial capital, and comprehensively demonstrates the dramatic social changes that China has undergone since the reform and opening up.
Details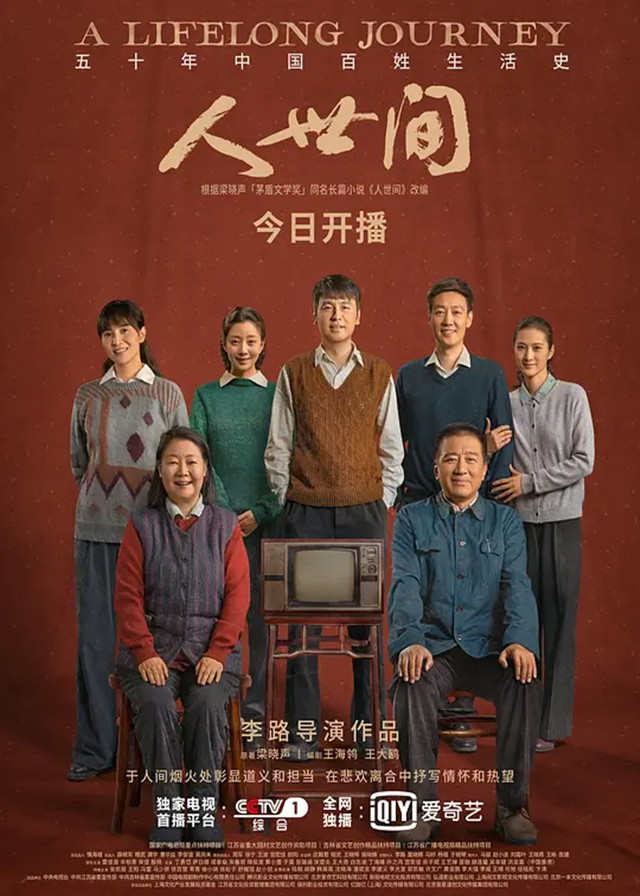 English Title: A Lifelong Journey
Chinese Title: 人世间
Genre: Life, Family, Drama
Tag: Adapted From A Novel
Episodes: 58
Duration: 45 min.
Director: Li Lu
Writer: Wang Hailing, Wang Da'ou
Producer: Li Lu, Xia Xiaohui, Yang Bei, Yu Wanqin
Product Company: CCTV, CMG, iQIYI, TENCENT PICTURES, NCM Television, Hongdao Film, Shanghai Yuewen Pictures, Beijing Yiwei Culture&Media
Released Date: 2022-01-28
Boradcast Website: iQIYI
Cast
Synopsis
In the late 1970s, a family with the surname Zhou lived in the "Guang Zhi Pian" Community of a northern capital city.
The father, Zhou Zhigang, participated in the construction of the "Da San Xian" in the southwest.
The eldest son, Zhou Bingyi, responded to the national call and became one of the first groups of youths to go to the countryside.
The eldest daughter, Zhou Rong, followed her poet husband to the countryside in Guizhou, leaving only the youngest brother, Zhou Bingkun, and Zhou's mother to depend on each other.
The fate of the Zhou family was intertwined with the changes of the times during the fifty years of their lives.
After graduating from university, Zhou Bingyi joined politics and experienced a career in the midst of sweeping reforms.
Zhou Rong received her doctorate and stayed in school as a teacher, but had a difficult love life and lived in France for twelve years by mistake.
Zhou Bingkun and Zheng Juan, a beautiful and unfortunate girl, grow up together through his own efforts from a worker to a literary artist, experience the pain of being laid off and the challenge of "doing business", and support their neighbors and friends to move forward together in their ordinary years.
While fulfilling their respective missions in life, the family also wrote an epic poem about the lives of contemporary Chinese people.
You May Also Like
Related Posts