Challenges at Midlife – Lei Jiayin, Yuan Quan, Lay Zhang
Challenges at Midlife is an urban family drama directed by Jian Chuanhe, starring Lei Jiayin, Yuan Quan, Zhang Yixing, Jia Nailiang, Luo Haiqiong, Liang Guanhua, Lian Lian, Yan Xiaofan, and Sun Ning, with Li Naiwen and Wang Churan in special roles.

The drama is based on the novel "Luo Hua Shi Jie" by A Nai, and revolves around the decades-long feud between two generations of two families, telling the story of Jian Hongcheng and Ning You, who reunite in their middle age to face the mid-life crisis and resolve the conflicts of their feud.
Details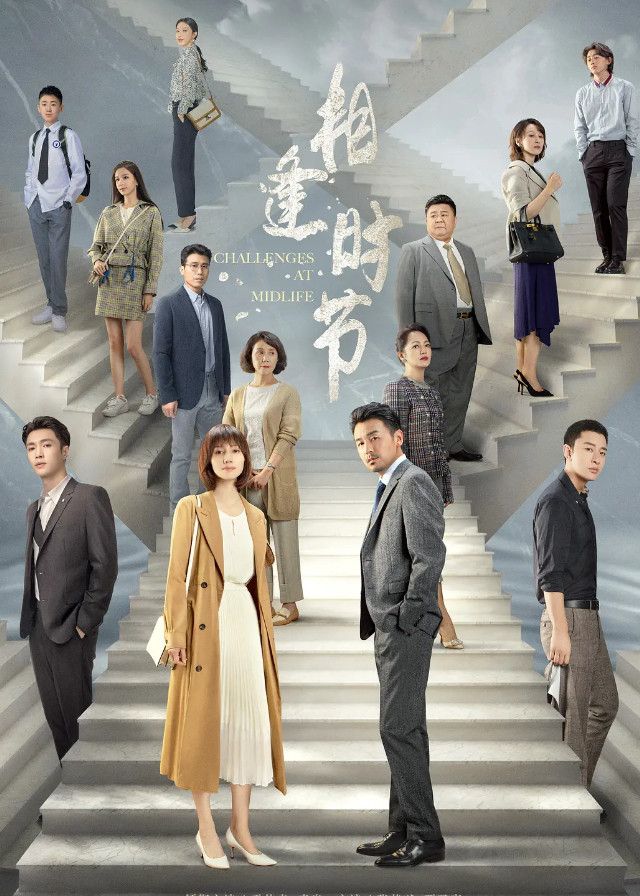 Cast
Synopsis
Jian Hongcheng, the son of Linshui City Agricultural Machinery Factory No. 2 director Jian Zhiguo, fell in love with the quiet and beautiful Ning You at first sight in college but was repeatedly rejected.
It was not until Ning You married after graduation that Jian Hongcheng gave up.
Jian Zhiguo was stabbed due to a verbal dispute with his employee Cui Hao in his early years, and his health has deteriorated greatly.
In order to keep the contracting right of the factory for the young Jian Hongcheng, he forced his daughter Jian Minmin to marry his apprentice Zhang Lixin and temporarily take over the factory.
However, Zhang Lixin secretly seized power and forced Jian Hongcheng to leave the country after his father's death.
Years later, Ning You was betrayed by her husband and divorced decisively.
Jian Hongcheng, who has made a fortune from nothing, learned that Zhang Lixin wanted to sell the land of the old factory to cover his debts. He did not want his father's hard work to be ruined and returned to his hometown to keep the land, so he reunited with Ning You.
He finally learned the reason why Ning You repeatedly rejected him. Ning You is actually Cui Hao's daughter.
Jian Hongcheng solved the mess left by Zhang Lixin one by one in accordance with the law, but Ning You's little brother, Ning Shu, kept making trouble.
Jian Hongcheng and Ning You worked together to stop their irrational relatives, and face a lot of trivial matters, they felt the pain of middle age. Finally, they regained their understanding of each other and realized what they wanted to do with their lives.
You May Also Like
Related Posts