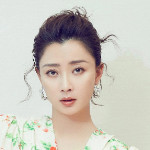 Yin Tao dramas, movies, and TV shows list contains the best TV series, films of Yin Tao and the ongoing and upcoming shows. The list will be updated continuously, bookmark this list to get the latest tv shows of Yin Tao.
Yin Tao Dramas List
2023-01-25

#1

Urban, Romance, Family

Yin Tao, Jasper Liu, Wang Yuanke

Kang Ziyou returned from her studies in the United States. After years of hard work, she joins her best friend Lin Qianyu's cosmetic medicine centre as a Sales Administration Executive. She is a capable person who has been able to improve the company's performance year after year. But in her life, she is a slovenly "idiot" who relies on her daughter, Kang Ni. Kang Ni, who was brought up by her grandmother, is good at household chores and has a deep interest in cooking and table setting, thus giving her mother an unparalleled variety of food life. After meeting her senior brother, her dating was interrupted several times by her mother, who needs to be taken care of, and is eager to live her own life, but has difficulty leaving her mother behind. A sudden ripple in the quiet but interesting life is stirred when a new medical aesthetician, Nie Yunze, arrives at the centre. Since then, the slovenly Kang Ziyou and the "cleanliness king" Nie Yunze have clashed at every turn, but have also grown closer. Meanwhile, Lin Qianyu's conjugal problems compel Kang Ziyu to work with his ex-husband's wife Meng Yushan to solve Lin Qianyu's family obstacles and help her best friend find her self-worth and get rid of her "undesirable "husband .

2022-01-28

#2

Life, Family, Drama

Lei Jiayin, Xin Baiqing, Song Jia

In the late 1970s, a family with the surname Zhou lived in the "Guang Zhi Pian" Community of a northern capital city. The father, Zhou Zhigang, participated in the construction of the "Da San Xian" in the southwest. The eldest son, Zhou Bingyi, responded to the national call and became one of the first groups of youths to go to the countryside. The eldest daughter, Zhou Rong, followed her poet husband to the countryside in Guizhou, leaving only the youngest brother, Zhou Bingkun, and Zhou's mother to depend on each other. The fate of the Zhou family was intertwined with the changes of the times during the fifty years of their lives. After graduating from university, Zhou Bingyi joined politics and experienced a career in the midst of sweeping reforms. Zhou Rong received her doctorate and stayed in school as a teacher, but had a difficult love life and lived in France for twelve years by mistake. Zhou Bingkun and Zheng Juan, a beautiful and unfortunate girl, grow up together through his own efforts from a worker to a literary artist, experience the pain of being laid off and the challenge of "doing business", and support their neighbors and friends to move forward together in their ordinary years. While fulfilling their respective missions in life, the family also wrote an epic poem about the lives of contemporary Chinese people.

2022-01-03

#3

Urban, Romance, Family

Yin Tao, Sun Yizhou, Yuan Hong

Liao Sha is an elite saleswoman with a strong personality, who can always overcome all difficulties and strive for success in her career. However, when she returns home, Liao Sha has to face her husband, Fang Cheng, who has a Buddha-like personality. Fang Cheng has been working for many years, but he is still an ordinary technician. Liao Sha has been in front of Fang Cheng and has become the pillar of the family. However, a change makes Liao Sha lose her promotion and is sent down to the community relations department, so her career takes a sharp turn. Fang Cheng thus starts to work hard to earn money, and the family ecology formed over the years is quietly broken, but also gives them a chance to think differently. The couple crosses the threshold and undergoes many tests in the face of adversity to get out of the gloom of life. Liao Sha once again has a highlight moment in the workplace, and Fang Cheng voluntarily quits his job to become a full-time daddy in order to take care of the child, and the family model of them transforms once again. In the midst of the ups and downs of family relationships and status changes, Liao Sha reviews the damage has done to her marriage her "wolfishness" and learns to appreciate her husband Fang Cheng's philosophy of life. They also understand that it is not necessary for a couple to be stronger or weaker, but to find a self-explanatory way to get along is the true meaning of harvesting happiness.

2021-03-01

#4

Urban, Romance

Yin Tao, Song Yi, Zhao Jinmai

Dai Xixi has always regarded "falling in love, getting married, having children" as the ultimate credo of a perfect life. Unexpectedly, she was broken up on the eve of the wedding. The newborn life of Dai Xixi, who has nowhere else to go, has become a foe of Wen Ruxue, a wedding designer who also lives here in the house of Ding Huiqiao. In terms of appearance, Ding Huiqiao is even more beautiful than Wen Ruxue, but she is a high IQ low EQ career girl, taking work as the most important goal in life. And Wen Xiaoyang comes to Shanghai to pursue her dream of comics and becomes a member of this "small family". The four women with very different styles live under the same roof, with constant friction, relying on each other. Finally, they find their destiny without compromise.

2021-01-24

#5

Urban, Business, Romance

Wu Jinyan, Yin Tao, Peter Ho

Lin Rui, the sales director of the famous cosmetic company SW East China, is fashionable and competent, tough and bold, and has attracted the attention of the French headquarters, becoming the biggest threat to replace the boss Shu Wanting. In order to counterbalance Lin Rui, Shu Wanting transfers her rival Fang Jing to the East China region and appoints her as the sales director of the second department, thus opening the war of sales without smoke. Zhang Xiaoyu, a newcomer, enters SW by accident and becomes Lin Rui's assistant, completes the metamorphosis from a newcomer to an extraordinary one under Lin Rui's guidance, and meets her own love.
Yin Tao Movies List
2021-07-01

#1

Drama, War, Political

Huang Xuan, Ni Ni, Wang Renjun

In 1921, Shanghai was a city with a number of Concessions and a tense situation. Thirteen young men from all over the country, with an average age of 28, set out from the plight of a nation in peril, turning their youthful ideals into a belief in saving the country and the people and seeking the truth. They gathered in Shanghai, breakthrough the monitoring and tracking of complex international forces. Under the leadership of Chen Duxiu and Li Dazhao, the first national congress of the Chinese Communist Party was held in Shanghai on July 23, 1921, announcing the official establishment of the party that would change the future destiny of hundreds of millions of people. Since then, a new chapter in Chinese history has been opened.
Related Posts