As We Wish – Yin Tao, Sun Yizhou
As We Wish is an urban romance drama directed by Meng Ji, starring Yin Tao, Sun Yizhou, Yuan Hong, and Jiang Yan, co-starring Ma Zhiwei and Chen Miqi, with Zeng Li, Yu Mingjia, and Dai Lele in special roles.

The drama is based on the novel "老公孩子一起养" by Ailili, tells the story of women and men in the urban who undergo a lot of trials and tribulations in the interpersonal relationships of life and the workplace and unlock the most comfortable way to get along with each other as husband and wife and find the true meaning of happiness.
Details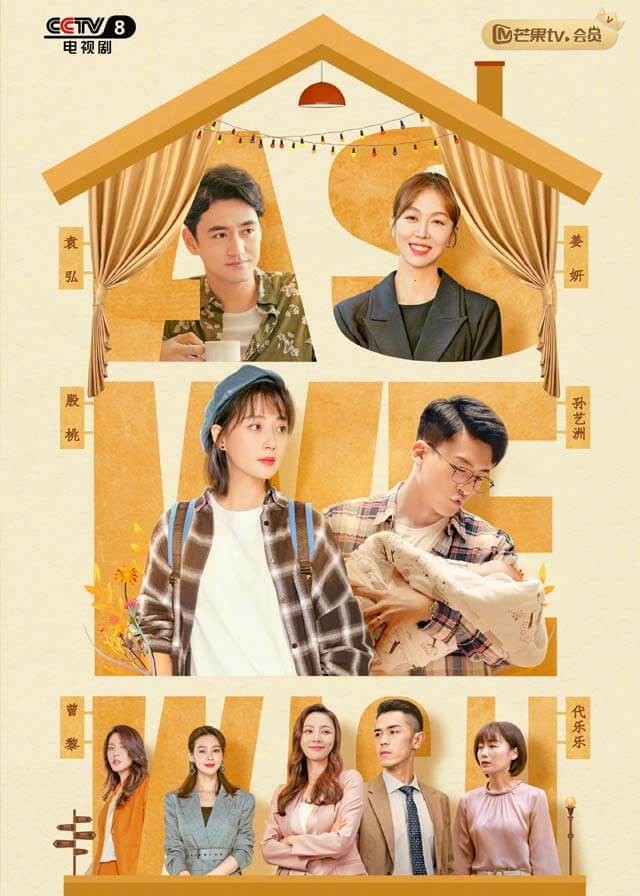 Cast
Synopsis
Liao Sha is an elite saleswoman with a strong personality, who can always overcome all difficulties and strive for success in her career.
However, when she returns home, Liao Sha has to face her husband, Fang Cheng, who has a Buddha-like personality. Fang Cheng has been working for many years, but he is still an ordinary technician. Liao Sha has been in front of Fang Cheng and has become the pillar of the family.
However, a change makes Liao Sha lose her promotion and is sent down to the community relations department, so her career takes a sharp turn. Fang Cheng thus starts to work hard to earn money, and the family ecology formed over the years is quietly broken, but also gives them a chance to think differently.
The couple crosses the threshold and undergoes many tests in the face of adversity to get out of the gloom of life. Liao Sha once again has a highlight moment in the workplace, and Fang Cheng voluntarily quits his job to become a full-time daddy in order to take care of the child, and the family model of them transforms once again.
In the midst of the ups and downs of family relationships and status changes, Liao Sha reviews the damage has done to her marriage her "wolfishness" and learns to appreciate her husband Fang Cheng's philosophy of life.
They also understand that it is not necessary for a couple to be stronger or weaker, but to find a self-explanatory way to get along is the true meaning of harvesting happiness.
Reviews
You May Also Like
Related Posts