THE REBEL – Zhu Yilong, Tong Yao
THE REBEL is a spy drama directed by Zhou You and starring Zhu Yilong, Tong Yao, Wang Zhiwen, Wang Yang, and Zhu Zhu.
Details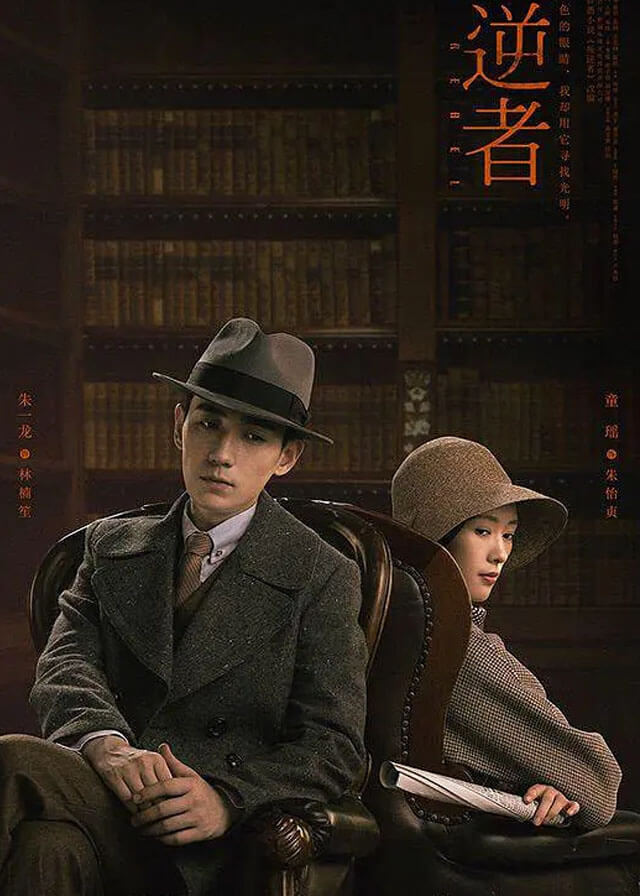 English Title: THE REBEL
Chinese Title: 叛逆者
Genre: Political, War, Crime, Thriller
Tag: Chinese Republican Era, Slight Romance, Revolution, Smart Male Lead, Historical Fiction, The War of Resistance Against Japan
Director: Zhou You
Writer: Li Xiaoming, Qin Wen, Zhou You, Li Ruqiao, Zhang Bin, Guan Jingfeng, Chen Ting
Product Company: iQIYI, New Classics Media
Released Date: 2021-06-07
Watch On: iQIYI
Cast
Synopsis
In 1936, a young Renaissance Society cadre training class participant, Lin Nansheng, was taken to Shanghai by Chen Moqun, the Shanghai district chief of the Renaissance Society.
Chen Moqun got a contact site of the Shanghai underground from a traitor and analyzed that Zhu Yizhen, a student of HJU, was the liaison of the Shanghai Committee of the Communist Party. Chen Moqun asks Lin Nanshang to get close to Zhu Yizhen and infiltrate into the underground party.
In the process of carrying out his assignment, Lin Nansheng is constantly attracted by the sense of mission and fearless sacrifice of Gu Shenyan, Ji Zhongyuan, Zhu Yizhen, and other communists for the country and the people. Then he thinks deeply about the chaos of Kuomintang and social reality.
Lin Nansheng was brave and resolute in the struggle against the intruder and the traitor, and he fought with the Communists for the overall national interest at stake.
After nearly a decade of recognition and choice, on the eve of victory in the anti-Japanese war, Lin Nansheng grew up to be a Communist.
In the following war of liberation, by his special status in the military spy organization, he provided great help to the underground party at some critical moments, making an important contribution to the founding of New China.
Reviews
You May Also Like
Related Posts