Good Bye, My Princess – Chen Xingxu, Peng Xiaoran
Good Bye, My Princess is a historical romantic drama directed by Li Muge, led by Chen Xingxu, Peng Xiaoran, and Wei Qianxiang, co-starring Wang Zhifei, Zhang Dinghan, Jiang Kai, Zheng Xiaoning, Yao Anlian, KingOne Wang Zhuanyi, Lv Xing, Shao Feng, Yu Bin, Guan Le, Zhao Longhao, Najima, Xia Wa and Wang Guan, with Siqin Gaowa, Gallen Lo, and Kristy Yang in special roles.

The drama is based on the novel of the same name by Fei Wo Si Cun, which tells the story of Qu Xiaofeng, the ninth princess of the Xizhou Kingdom, who embarks on a journey to the Mid-China because of marriage and is entangled in a relationship with Li Chengyin, the prince of the Li dynasty.
Details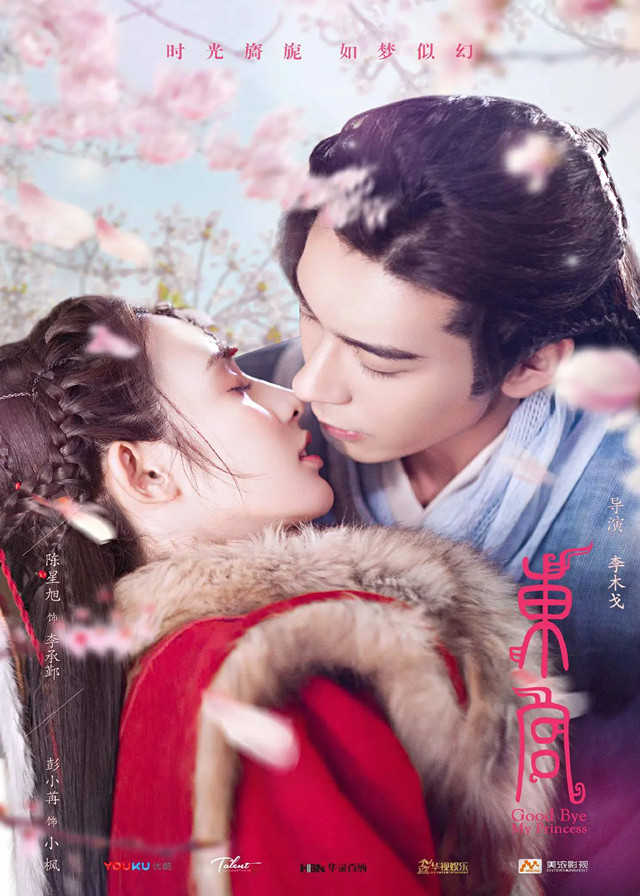 English Title: Good Bye, My Princess
Chinese Title: 东宫
Genre: Historical, Romance
Tag: First Love, Amnesia, Heartbreak, Power Struggle, Tearjerker, Revenge
Episodes: 52
Duration: 45 min.
Director: Li Muge
Writer: Qian Yu,Wang Yihan, Xu Xiaolin, Hu Rong, Liu Xiao, Ke Yitong
Producer: Li Huan, Wang Botong
Product Company: YOUKU, Talent Television&Film, HLBN, HS ENTERTAINMENT, MIHONG ENTERTAINMENT
Released Date: 2019-02-14
Broadcast Website: MZTV Exclusive, KUKAN, Prime Video, Viki
Cast
Synopsis
Qu Xiaofeng, the ninth princess of Xizhou, went with her father to the capital to meet the Emperor of the Li dynasty. She accidentally met Li Chengyin, the prince and they were mistakenly involved in a crisis and became friends in trouble.
Many years later, Li Chengyin approached Xiaofeng because of a marriage. They met but did not recognize each other, but they were attracted by each other's kindness and justice and fell in love.
The good times did not last long, Li Chengyin's henchmen killed the tribe of Xiaofeng's mother, Xiaofeng could not bear it and jumped down the legendary forgetting river with the intention of forgetting love, Li Chengyin also jumped down with her.
When they met again, they had forgotten each other and everything related to each other. They started a marriage.
But the conflict reeled them back together, and they fell in love again.
After a great disaster, Xiao Feng restored memory, she was in a dilemma between love and hate, and Li Chengyin was also suffering because of her hatred.
Eventually, Xiao Feng put aside her hatred, hoping that Li Chengyin can keep the world peaceful.
Xiaofeng remembered when Li Chengyin jumped down the forgetful river after herself without any fear, the last thing Xiaofeng asked was to let Li Chengyin promise to live well, after the words Xiaofeng killed herself with her sword, they wrote a song of true love together.
Reviews
You May Also Like
Related Posts